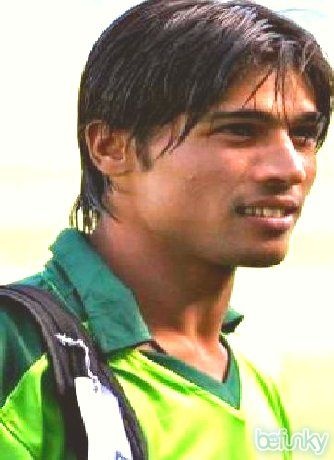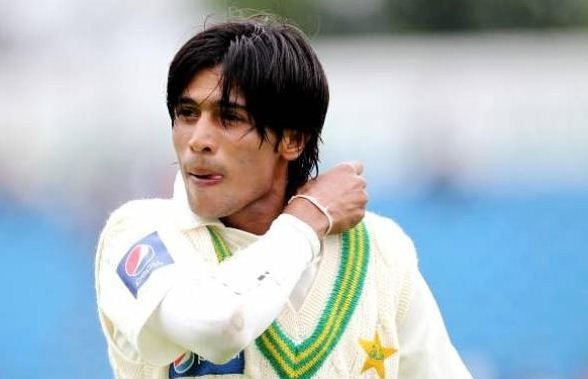 image source : Google
NAME: MOHAMMAD AMIR
PLACE OF BIRTH:
Born April 13, 1992, Gujjar Khan, Punjab
AGE: 23 years 250 days now
TEAMS WHICH MUHAMMAD AMIR PLAY FOR:
Major teams: Pakistan, Federal Areas, National Bank of Pakistan, Pakistan Under-19s, Rawalpindi, Rawalpindi Rams
Also known as: Mohammad Aamer
Batting style Left-hand bat
Bowling style Left-arm fast
DEBUT OF AMIR
Amir made his international debut against England in the group stages of the 2009 ICC World Twenty20. He took the wicket of Ravi Bopara with only his second ball, with Shoaib Malik taking a fine catch, and conceded only one run in his debut international over.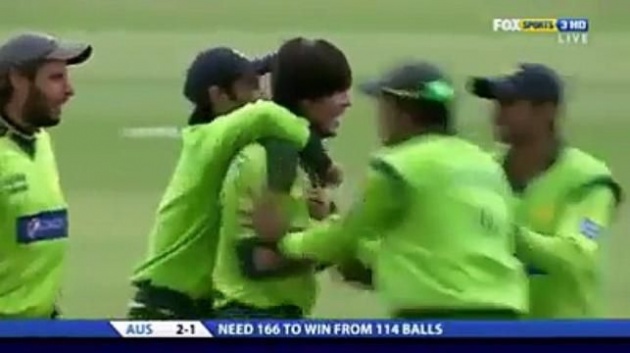 after the first match of his carer amir started to show his talent with his impressing bowling.
he has a perfect in swinging delivery to rattled any batsman stumps
after good performance in the T20I amir is now looking for the next two formats
TESTS and ODIs
after good performance in T20I amir was eligibel for tests
Test debut Sri Lanka v Pakistan at Galle, Jul 4-7, 2009
in his first test series amir took 6 wickets against srilanka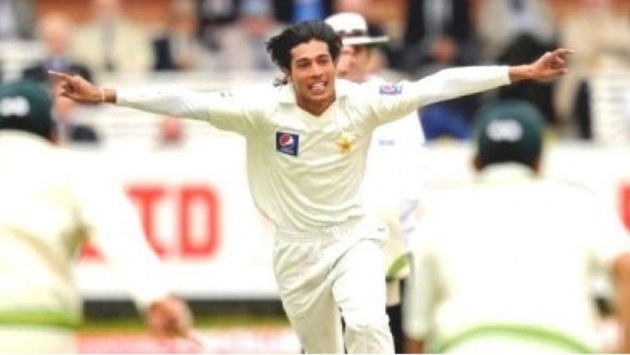 image source : GOOGLE
after the performance in test now he was looking for ODIs
and then he was the regular member of pakistan cricket team
he was at the peak of his bowling
he was impressive
he had inswinger outswinger and a lot of verity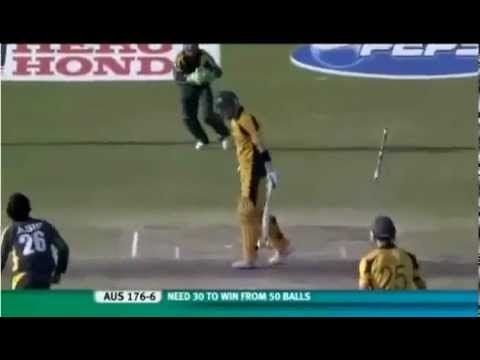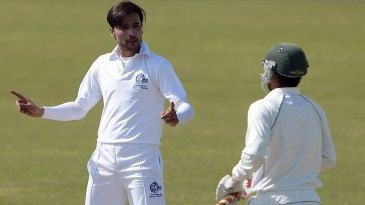 he had every weapon for a batsman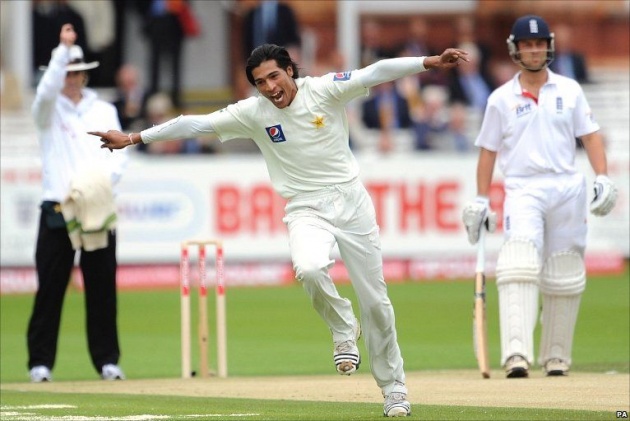 he had lot of swing
he was going like a rocket!!!
yes he was a great............ A bowler at his peak
but suddenly :( :(
three pakistani players caught in spot fixing case ASIF AMIR AND SALMAN BUTT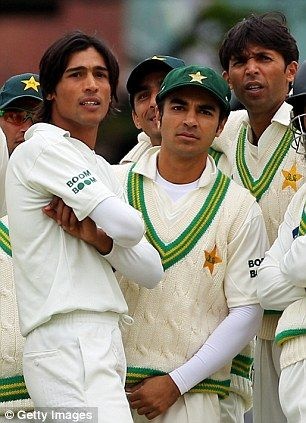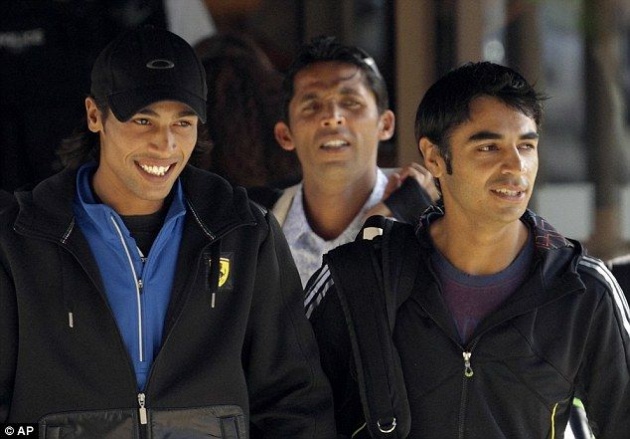 he was young just 19 and poor also
so he was a good target for the bookies -_- :3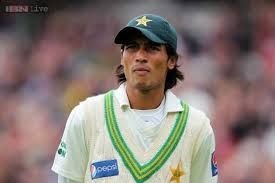 ICC banned him for the 5 years
he was suffring from banning
and after 5 years PCB give him license to play dommestic cricket in paksitan
some of senior players don't want amir back in international cricket
hafeez and company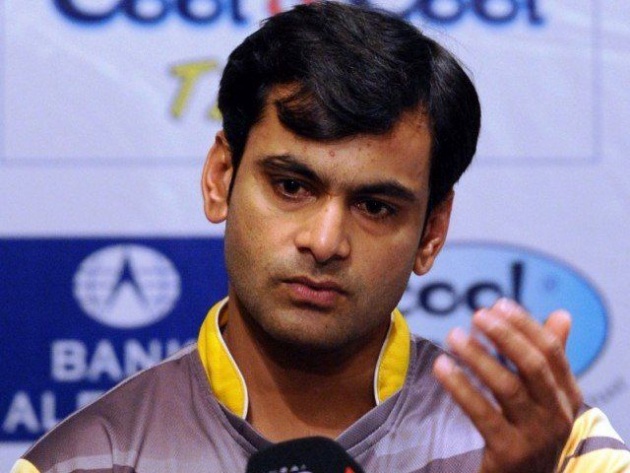 i respect him but this is not good with amir
now take a look at amir vs hafeez in BPL
against afridi
he is again on top of any batsman all kind of players in BPL after five years
he is again up for international team
world cup is arriving in india
pakistan has lake of quality swing bowlers amir is one who done so many time for pakistan but yet to play a single international match
we want amir back in pak cricket team
yes we want amir back in pak team
for delivering such a good punch to the opponents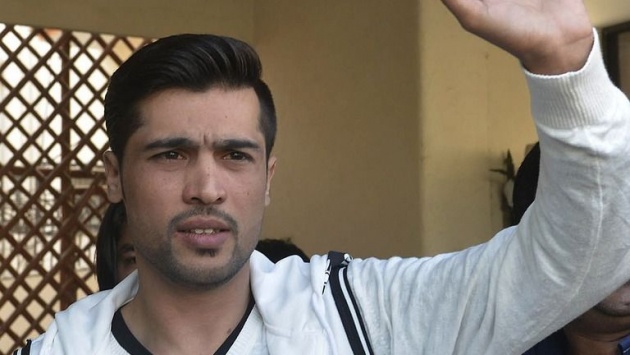 he is waiting for the green signal
fron PCB
he has all the rights to play in international cricket
but stilll he is waiting why???
no one knows -_-
and when he will be back???
no one knows me too
so guys this is my first blog ever hope you have enjoy it
thanks for the reading.....