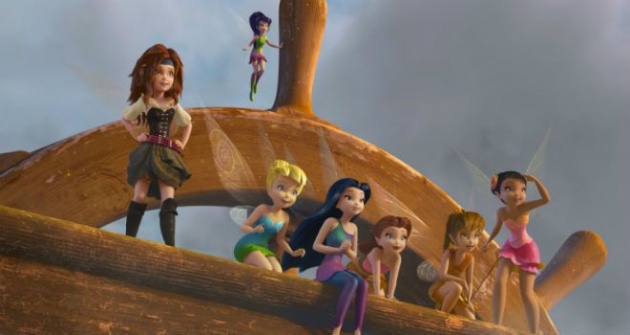 Tinker Bell is having a moment. Not the red-faced huff of a moment we're used to seeing the feisty tinker fairy have, but a very A-list celeb kind of moment. "Mad Men's" Christina Hendricks and "Thor" star Tom Hiddleston have joined the fun in "Tinker Bell and the Pirate Fairy" as rogue fairy Zarina and a future Captain Hook, respectively. The result is getting touted as the best direct-to-video sequel Disney has made yet -- quite an endorsement for the littlest member of the mouse house.

Maybe what makes Tinker Bell such an awesome character for families with young children is how her imperfection is embraced (that angry red face!) and not something to be corrected. It's Tinkerbell's jealousy over Wendy that establishes a bond between the tiny fairy and the revenge-driven Captain James Hook. In "Pirate Fairy," Tinker Bell and James -- the future Captain Hook -- meet and we see Neverland for the first time.

In celebration of this monumental meeting between two iconic characters, we've searched for tidbits you never knew about Tinker Bell and Captain Hook that you can share with the kids.

Here are 12 things you didn't know about Tink and Captain Hook.