It's been an exciting 2 weeks of judo with the conclusion of the Miami Grand Prix and El Salvador Continental Open. Being able to get quality players to travel to our half of the globe to compete and train, has been a nice change of pace (from the minimum 6 hour flight across the atlantic US athletes are used to taking). Personally, my Miami Grand Prix could have been better results wise but overall I'm happy with the way that I fought. I drew long time Canadian rival Sergio Pessoa in the 2nd round. This fight went the way most of our fights usually go, full 5 minutes, having penalties decide who wins. Ultimately Pessoa got the better of me in the scoreless match winning 3 penalties to 2.
As a rule of thumb for all athletes, it's good to have a "short term memory" and not let your losses keep you down for too long. This is especially important in any multiple week tour. Heading my own advice, I brushed off the tight loss from the competition and had an amazing training camp. Having a good camp help raised my confidence level for the next competition in El Salvador.
After a 1st round bye, I threw my first opponent from VEN for ippon with a crowd pleasing foot-sweep. I won my next fight against ECU on penalties 3-1. In the semifinals I had a complete meltdown again my opponent from Spain. I threw him for wazari and led the match until the 20 second mark where I was countered ending my route to the finals. Abiding by the stereotypical "semifinal - bronze medal match syndrome" (where you loose the semi then drop down to an even harder bronze medal fight) I had to fight Pessoa again for the second week in a row. I didn't' want a repeat of last week so before the fight I swore to myself that ONE of us was getting thrown for ippon. There would be no full length match decided by penalties this time, no sir. For 2 1/2 minutes in the match i came after Pessoa like a bull seeing red. Pessoa kept his cool and ended up catching me for ippon after the two of us locked horns leaving me with a 5th place finish.
Overall the two week tour went very well. I picked up valuable experience, learned more about myself and career, retained my #1 US ranking, and slightly improved my world ranking. The whole experience further emphasizes that you always learn from your wins and losses and should always keep shooting for the stars, no matter how many bumps in the road you hit.
Next up for me in my judo life will be the World Championships in Brazil! In other news my band "Hard Soul" is opening for "The Zombies" this Wednesday June 26th in Albany. Also "Hard Soul" will embark on an 11 day tour of the northeast starting on July 25th. We will hit up Albany, Pittsfield, New York City, Philadelphia, Long Island, Buffalo, West Virginia, Trenton, and others along the way.
https://www.facebook.com/pages/Nick-Kossor/156283434424686?ref=hl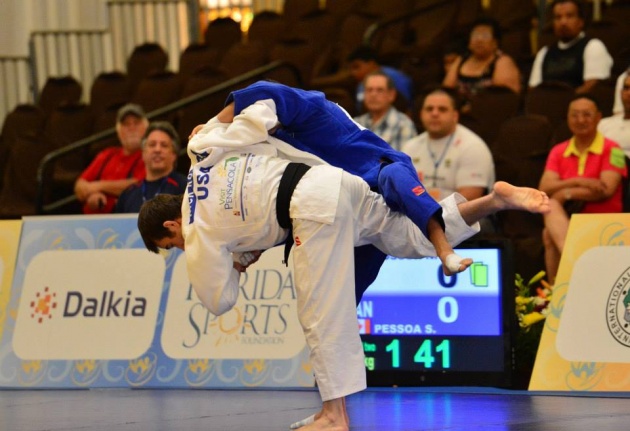 www.facebook.com/thehardsoul
follow - @thehardsoul
www.thehardsoul.com