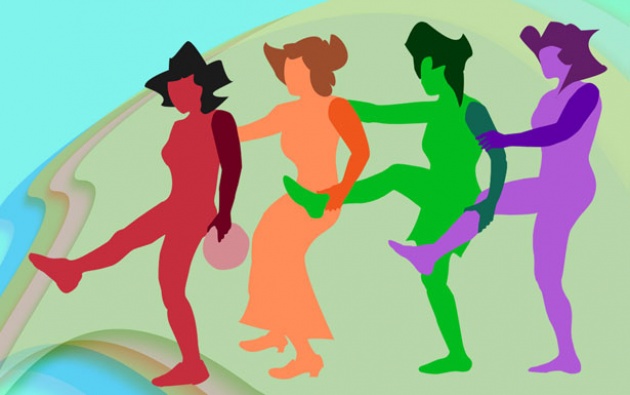 Image: Source
I'm a sucker for short films. There is an unspoken promise to be short and to the point when it comes to short films. Plus, if I end up hating the film, I only wasted two or minutes of my life which can be easily made up for by watching something I love. These three films, however, are festival worthy.
As someone who knows how to produce, write, and direct a short film like the back of her hand, I have a greater interest in watching unknown short films online. Maybe it's because they are more story driven or have an avante garde appeal that made these three films so tempting to watch.
If you haven't already been informed of the mission behind Film Annex, then this is the time to get to learn it.
Film Annex, or as I like to refer to it, "Filmmaker Haven", is a place for filmmakers, animators, and writers to gather as a community and take advantage of the free membership to self-promote their work. The best part of all this besides finding great work? You can earn money! Booyah!
So as a way to help my fellow artists in pursuit of making a little extra money and the ultimate prize of notability, I have found three must-see animated short films featured here on Film Annex.
In no particular order, I present to you my 3 favorite animated short films on Film Annex. Animators and filmmakers unite!
The World of Snowboy and Crow
Directed by
Ken Turner
Animated by
Freak Show Studios
Synopsis: A snowboy, a crow, and their wintertime misadventures.
Animation very much like a combination of a 2-D version of Henry Selicks' work for The Nightmare Before Christmas and HBO's Happily Ever After: Fairy Tales for Every Child, this video is Episode 1 from a series based on the mini-comic of the same name. The German Expressionistic style as well as the smart yet subtle storyline makes this animated series a hit with me.
Grosse Pläne
Directed and animated by Irmgard Walthert
Synopsis: What do you get when you combine a amateur, a bunch of apples, and a cardboard box with a mischievous baby? Watch Grosse Pläne and find out for yourself.
The gorgeous look of the characters (reminiscent to the style of Wallace and Gromet). Oh, and the shot design with the flawless closeups. I swooned.
Battery Cage
Directed by Ton Meijdam, Thom Snels, Béla Zsigmond
Synopsis:Take a look at the lives of chicken imagined by the filmmakers with silouhetted chicken 'people'.
An impressively interesting interpretation of the lives of chickens living in battery cages. The filmmakers of this short based it around scientific research on caged chickens by the University of Sydney. They are apparently happier.
Visit Film Annex for more exclusive short films.
For more articles like this, visit my WebTv page, WebTv channel and blog posts on Film Annex.