We started our journey from Abbottabad towards naran valley very late in the day when we reach balakot in about two hours it was almost pitch dark one of my cousins advised us to take a dinner there at some hotel in balakot but everyone else decided that we will have our dinner at naran as we started heading towards khagan it became darker and darker and with traffic getting little on every turn on the way after crossing kawai, there was no sign of any car human or even an animal when we reach naran we went to the look for hotel most of them were closed all the rooms were already occupied. We all were feeling very hungry no hotel was opened and not a single soul was awake it look as if we were the only human being on the face of earth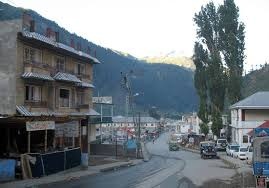 My eldest cousin parked the car on the road and told us to take out the bar b q stuff and settled them on the bank of river Kunhar. We lighted a fire and started to Bar-bque the meat we have brought with us. While we were cooking , a car passed by us but after sometime it also came back to where we were camping , a boy came out of the car and called my name I was so amazed to see my class friend there. In our excitement we have forgotton the bar-bque and it got over cooked . thanks to the mother of my friend who prepared the rest of the meal for us and then we all ate it. After taking our midnight dinner despite warnings from the elders, we took the torches and went to see the small glaciers on our way back we lost our way .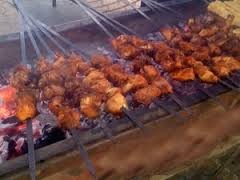 We knocked at the door at the house to ask for direction and help he was a kind man so he agreed to guide us he came out of the house with a large stick when we asked him why he brought a stick with him, he said that there were blood thirsty dogs all around we were even more terrified to hear that suddenly a dog came out from nowhere and started barking at us we asked the man to save us from the dog while he advised us to run at last we reached our cousins and family it was a good but scary adventure.