My nightly routine while cutting weight for a competition is so strict and never varies. After a hard judo workout at the Jason Morris Judo Center, I hang my sweat drenched gi on my gi rack outside of my apartment, then head inside for my post workout "meal" (many would call it an appetizer). It consists of small amounts of food and liquid from the personal plan I received from Olympic Training Center nutritionist Jennifer Gibson. I get the perfect balance of sustenance and nutrition to keep me feeling at top form when shedding those last two pounds that ever weight cutter dreads. After my "meal" I plop myself on my couch and throw in a movie to wind down to. The past two weeks I've had the pleasure of sharing this routine with my good friend Danny Simmons who fights -73 kg for AUS. Never ceases to amaze me how much our movie likes are paralleled. Actually i've noticed that with almost all judoka I've met over my career lol. While the movie's on I'll spend time texting with my Hard Soul band mates, my wonderful girlfriend Jean Kratzer (who is nobly defending the countries' freedom as an officer in the military, and my family members.
Tonight was a bit different than other nights however. For one I didn't have to pull a Steve Irwin and capture my roommate's escaped sugar glider named "Thor". Nor did I have to kick out an unwelcome guest in the form of a giant apocalypse sized grasshopper. True story, back to back nights I felt like I was in a segment of Animal Planet. Tonight I reflected on how blessed I am to be sharing my journey with such fine and admirable people.
My band mates have been so supportive of me juggling both Hard Soul & my Olympic dreams in judo. Many other people would've simply dismissed me and moved on. Specifically, the gang is incredibly flexible and generous about booking gigs and tours around my competitions and judo obligations. Not to mention that they are so behind me lol. Every time I step on the mat I feel like I'm fighting for them. I feel like I'm fighting for everyone who supports me actually. Friends and family all over the globe. Last but not least and to beat a cliche, but I'm honored to be fighting for my country. On Thursday I'm leaving for the world championships held in Brazil, for another shot to put myself on the podium.
There is a lot of positive going on in my life and I really just wanted to take the time to thank everyone who is involved. I would not be where I am today without all of you. Friends, family, band mates, teammates, coaches, and the one & only Jean, thank you from the bottom of my heart.
Please check these out, like and follow:
www.makeachamp.com/nickkossor - fundraiser for my fall tour
www.thehardsoul.com - my band
www.realjudo.net - my judo club
www.ibc-pa.org - my father's business
www.filmannex.com - sponsor, supporters, and friends
Twitter : @thehardsoul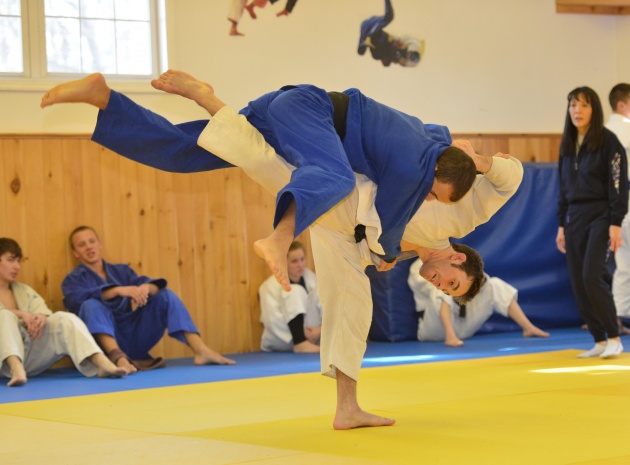 @nkossor