Bayreuth is the town where we stayed for the night, located about 89 km northeast of Nuremberg, Germany.
It took us one hour to reach our hotel in Bayreuth. After a short break, it was time for dinner already! We then went to the city centre with our car. To be honest, it was not easy to find a restaurant in Bayreuth! Probably because it was late. We had almost given up and we were about to head back to our hotel when we finally found a nice little restaurant hidden in a corner. I really liked the decorations inside the restaurant, it was cute and cozy :)
We ordered 4 glasses of fresh Wiessbier! It means Wheat Beer in English and it is my favorite beer :) One thing I noticed is water usually costs more than beer in northern Europe and I have no idea why...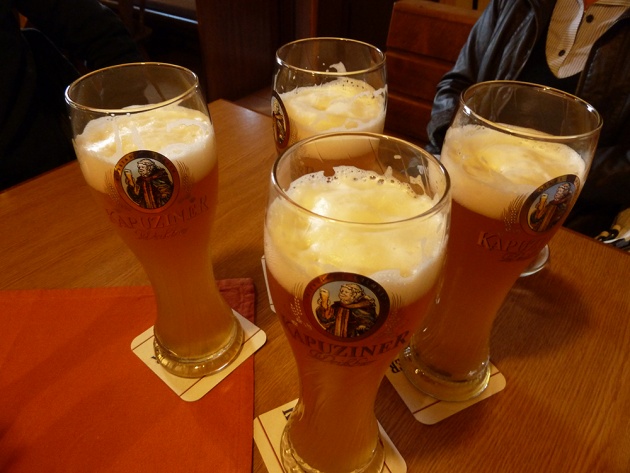 Because of the language barrier, it took us a while to order the meal but we eventually managed! Here are the dishes we ordered:
- Fried trout fillet with baked potatoes.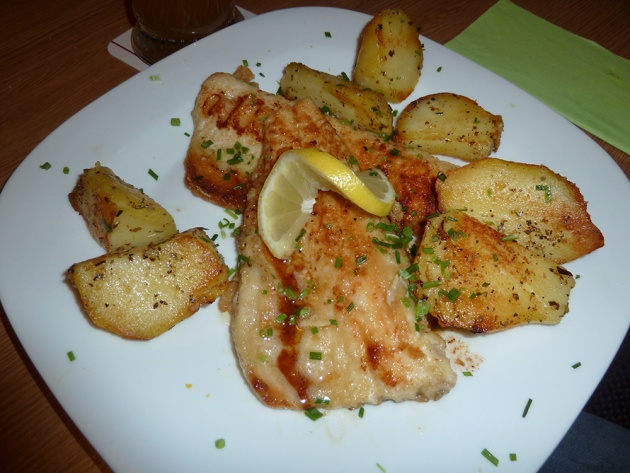 - Pan Schnitze with mushrooms, fried potatoes.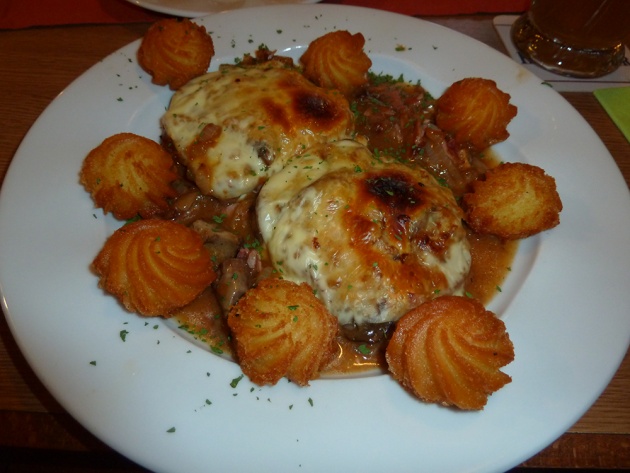 I think these are typical German cuisine dishes and they were great!
What came next? Dessert! I ordered Crepes with vanilla ice cream, chocolate sauce and strawberries. I loved it but I didn't expect two! My friend defined it as "German portions" and I think you can easily grab the concept by looking at the picture: it is HUGE! And it is also a caloric bomb!
Yummy! :D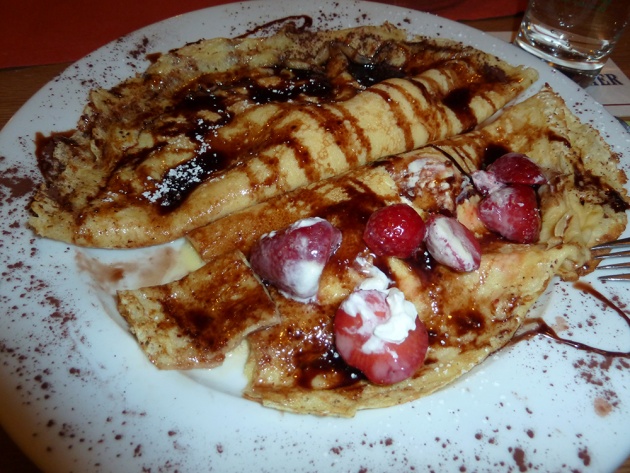 And then it was time to got to bed. Good night :)