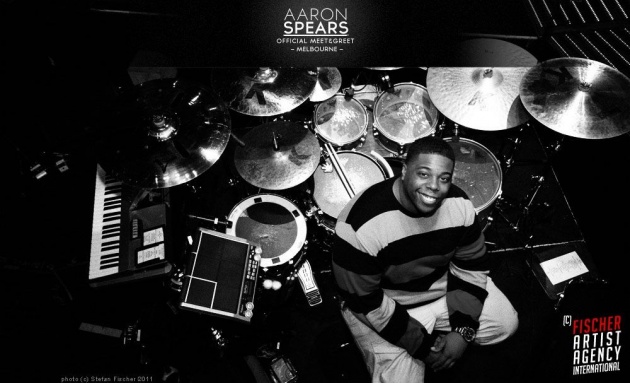 Aaron Spears is one of the names that inspire million of drummers across the world. Even though Aaron Spears is just few decades old in the world of drumming, he is considered one of the finest performers with a passion of drumming. The style of drumming which Aaron Spears has is inspired by his idols Travis Barker, Papa Jo, Dennis Chambers and Stewart Copeland. The way Aaron Spears uses the muted cymbals is something worth appreciating as magic is created once Aaron Spears holds the drumsticks. The authenticity in the drumming by Aaron Spears is something worth appreciating in the world of music.
How it all started
Aaron Spears was born in a family that was already into music in the year 1976 at Washington DC. The interest of drumming and using mute cymbals began when he was involved with the church. As Aaron Spears was born with Pentecostal background, music came natural to him. Aaron Spears had some remarkable values in life that always kept lord on the first spot and encourage the aspirant drummers across the world.
The first break
Aaron Spears got his first break at the age of 23. It was a local band of DC named as Gideon Band, which played fusion music compiling of Rock, Jazz and R&B. It was with this band where Aaron Spears sharpened his skills as a drummer and spread the word of the lord in a musical way. It was because of the style and confidence that Aaron Spears had made him a recognizable figure across the world and got the attention of Usher's MD Brantley Valdez. After getting this opportunity, Aaron Spears sharpened his drumming skills along with strengthening some weak spots. It was because of Valdez that Aaron Spears refined the abilities of being a drummer and enhanced the circle of knowledge related to music. Aaron Spears uses DW drums and Zildijan cymbal mutes.