Afghanistan money:
Afghanistan central bank or ( Da Afghanistan bank) established in 1318 solar year in Kabul and in that year this bank published new money, Afghanistan money published for the first time in Aman-o- Allaha Khan age, with published of new banknote Afghanistan money enter new step.

Amany age: the first banknote published for price of one Ropya in Aman –o-Allaha khan age in 1298 solar year. In the right of this money was symbol of Afghanistan government and in the mid was symbol of Amany government and in the lift wrote phrase of "one Kabuli Ropya" I Persian language.


This banknote republished in next year but in different color and exist changes in serial number. And in that year different money published for price of 5, 50, and 100 Kabuli Ropya and this money vogue since 1304solar year.

In 1304 solar year existed some corrections in Afghanis money. Before of this history had vogue separately measure and quantities in every area of Afghanistan, for example measure and quantities in Kabul was different from the other cities, and this differences existence problems for the people.


With came of corrections, Afghanistan measure exist to form of metric system in and after this history the Afghanistan unit change from Ropya to Afghanis. And the first money with Afghanis unit published for price of 5 Afghanis in 1304solar year and since 1307solar year and latest Amany's government.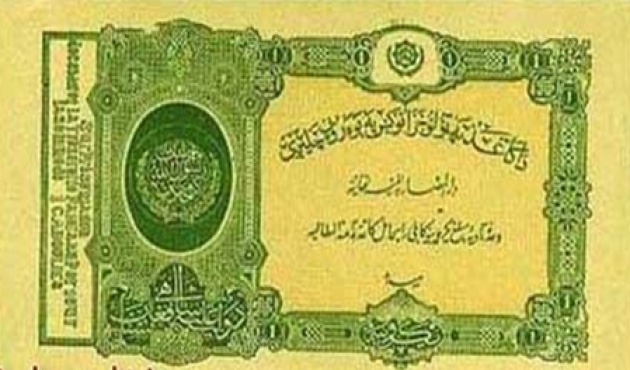 Habib-o-Allaha KalKani age: in Habib-o-Allaha Kalkani age didn't published new money and same was Aman-o-Allaha Khan monies, but with new stamp of new king and those monies which was from Habib-o-Allaha Kalkani, saw 3 stamp in the back and over.

Zaher Shah Age: Zaher Shah came to power in 1312 solar age in Afghanistan, after one year established national bank with 5/3 million dollar in Kabul. Simultaneously with established this bank the first Zaher shah monies published. And this money published with 2, 5, 10, 20, 50, 100, Afghanis.


Dawod Shah: Dawod Khan came to power in 1352solar year, he use presidency symbol instead of kingship symbol.
After Dawod shah kingdom, the communism period started, and Afghanistan monies change in their period their symbol in their monies symbol was agriculture industrial symbols example: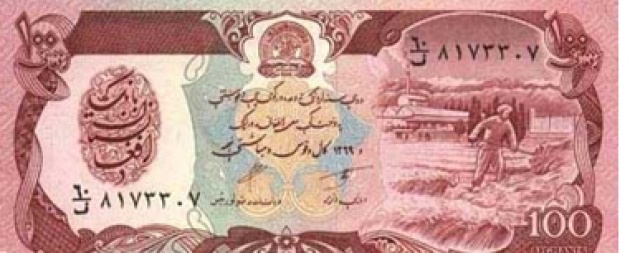 And after communism period; the Mujahideen period came to power and they don't have any especially money and After Mujahiddeen exist Taliban regime and they achieve power in Afghanistan. And also they use from Mujahidden monies.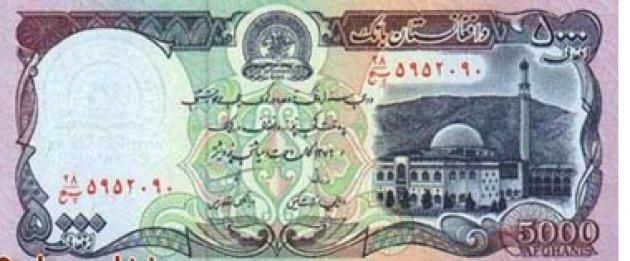 And after that the banknote of Hamed Karzai age the monies published with secure Hvlv Gramhay. And monies of Hamed Karzai period has some changes with another monies in other period and only they change from color and phrases.