Video Credits: Phil Ebiner of Video School Online via YouTube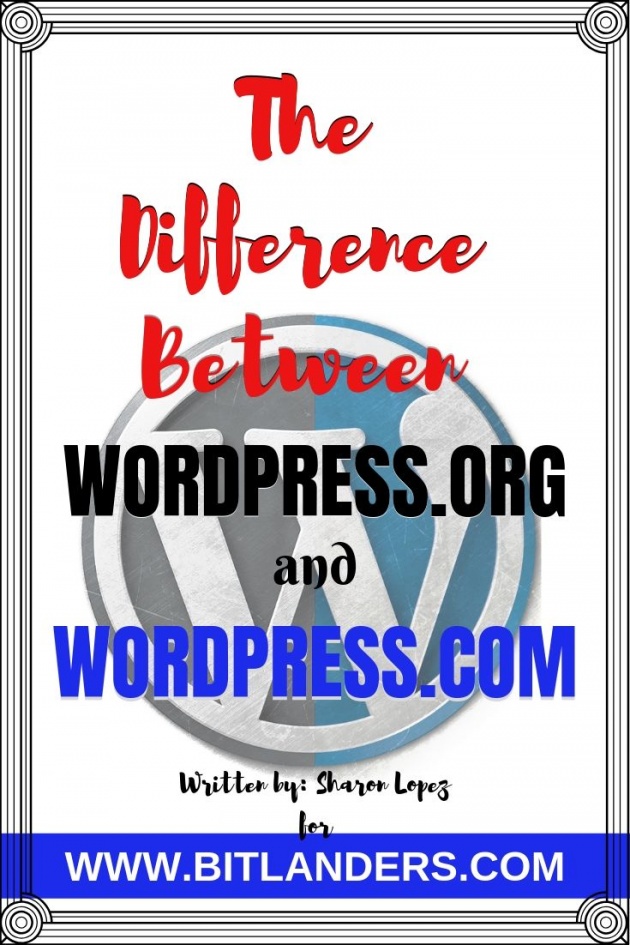 Image Credits: Sharon Lopez via Bitlanders
WordPress.org vs WordPress.com - What's the Difference?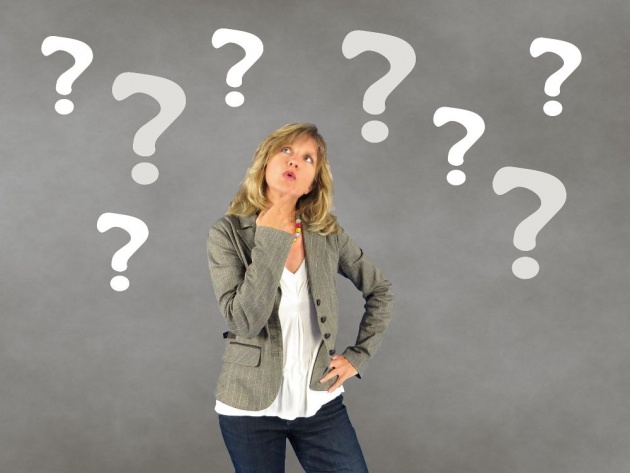 Image Credits: Sophieja23 via Pixabay
I frequently come across this question from friends and other individuals who are starting in the field of blogging as well as those who have been blogging for some time using other platforms and would like to explore WordPress.
My early days of blogging started with Blogger, a blogging platform owned and operated by Google. The manner of starting a blog with Blogger is easy and you can start immediately. You can sign up with your Google account, choose a name and you're ready to go. You can decide later if you intend to purchase your own domain name.
As I continue exploring online, I have learned that WordPress is also a great platform. It also came to my knowledge that government websites in our country are mostly developed using WordPress. So I decided to check how I could possibly learn using this platform through research.
MY FIRST ENCOUNTER WITH WORDPRESS

Image Credits: 27707 via Pixabay
I thought blogging with WordPress would just be the same as with Blogger where I can create my own blog for free, then I can decide later on if I would like to purchase my own domain and the WordPress branding will be removed. It was totally different than I expected. I didn't realize that there were two WordPress site, the WordPress.Org, and WordPress.com. I am fortunate to be a member of a Facebook group with very supportive members who guided me in the right direction.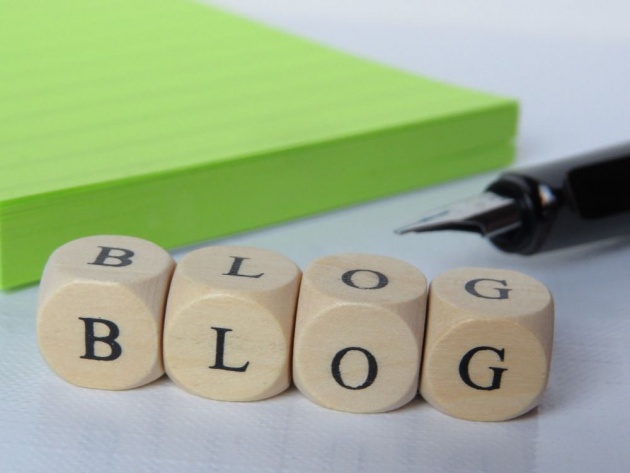 Image Credits: Sophieja23 via Pixabay
When I encountered several queries about this blogging platform, I realized that it is one of the common mistakes committed by new or aspiring bloggers. Allow me to share with you the differences between WordPress.Org and WordPress.Com in order to prevent confusion and to maximize the use of our time.
Let me make this clear, both WordPress.com and WordPress.org are both great sites for blogging. But we have to know what are the specific features they have to help us decide which platform will meet our blogging needs.
THE MAJOR DIFFERENCE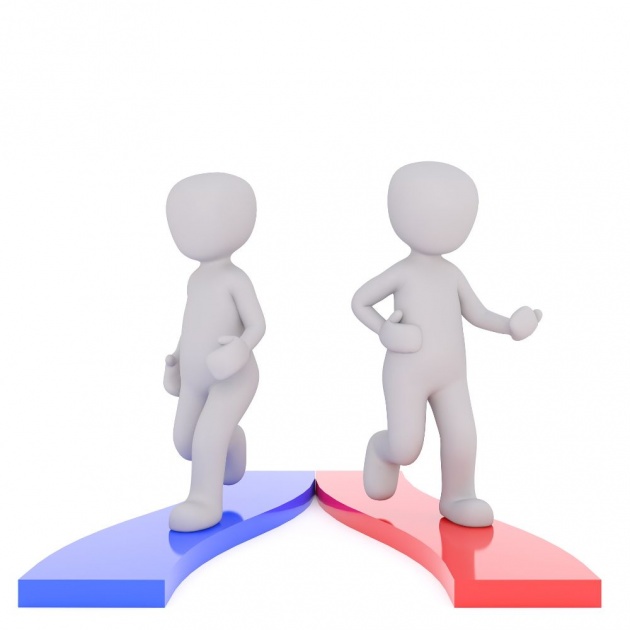 Image Credits: 3dman_eu via Pixabay
At first glance, you will think, these two are just the same. But looking closely, you will realize that there is a great difference between the two.
WordPress.com is a hosted service and you can start using the site by signing up through their platform. On the other hand, WordPress.Org is a software - a free Content Management System which needs a separate hosting in order to run your site.
Let's learn more about these two platforms:
WORDPRESS.COM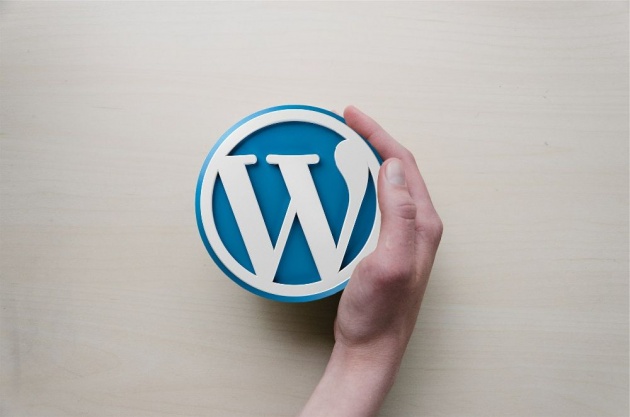 Image Credits: 27707 via Pixabay
Wordpress.com is a blogging site owned by Automattic, a web development corporation founded in 2005.
If your purpose for blogging is for personal enjoyment and satisfaction and you don't intend to monetize your blog, Wordpress.com is a great platform to use. Let's see the pros and cons of using this platform.
FEATURES:
1. Easy to set up, you can start in minutes
2. You can use it for free forever
3. You can blog for free unless you intend to upgrade
4. You will be given 3GB free space, you can upgrade to increase the space.
5. Updates and backups will be handled by Wordpress.com so you need not worry about these things.
LIMITATIONS:
Before getting started, it is important to know the limitations when using this platform.
1. The platform shows advertisements to your blog if you are using the free plan. The sad thing is, you are not earning from these ads. In order to remove the ads from your blog, you need to upgrade for $36.00 per year.
2. You cannot use plugins, your own theme, create an e-commerce website, or membership website.
3. Using the site for free would mean having the branding attached to your site's name. Your blog will look like this - YOURBLOG@WORDPRESS.COM. You need to upgrade before you could have your own name without the branding.
3. You cannot use a custom link unless you upgrade to a business plan which is $299.00 per year or the VIP plan which costs $5,000.00 per month.
In short, if you are planning to monetize your blog, using WordPress.com may not be a good option for you to consider.
Now, let's take a look at...
WORDPRESS.ORG
WordPress.Org is a free and an open-source content management system based on PHP and MySQL. Source: Wikipedia
WordPress.org was founded by Matt Mullenweg, an American web developer living in San Francisco.
FEATURES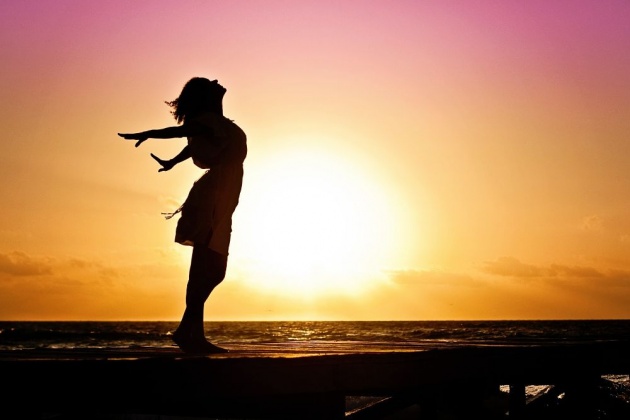 Image Credits: Jill111 via Pixabay
1. The most important feature offered by WordPress.Org is the freedom you have with the site.
2. Unlike WordPress.com, WordPress.Org requires a third party host in order to start working. So you can have your own name without the Wordpress branding.
3. You are in full control of your site.
4. You can use plugins and themes of your choice.
5. You can place your own ads and other third party advertisements on your on your site.
6. You can optimize your site for search engine.
7. You can make money from your site by placing advertisements.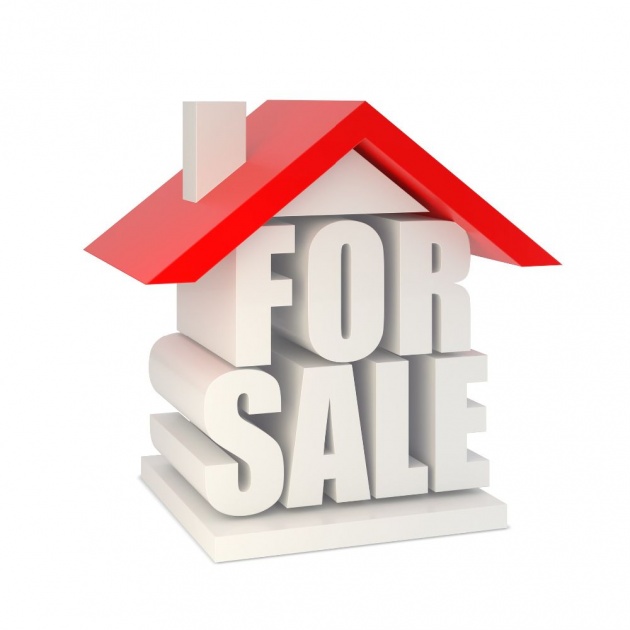 Image Credits: Absolute Vision via Pixabay
8. You can create an e-commerce website or a membership site.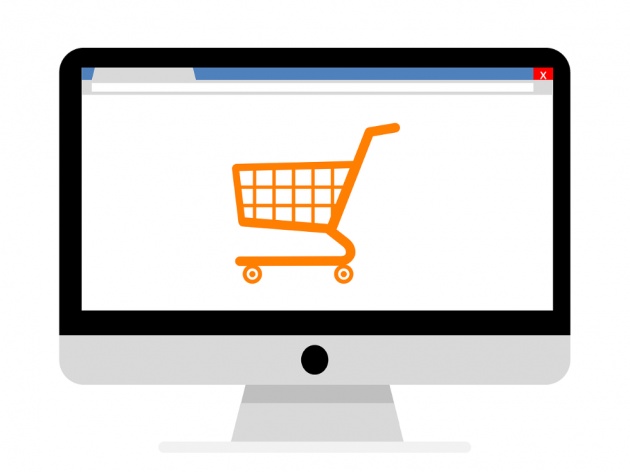 Image Credits: Tumiso via Pixabay
9. You are given unlimited storage.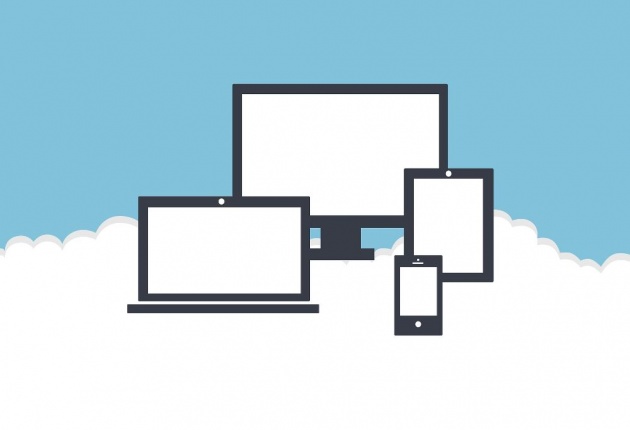 Image Credits: Lady BB via Pixabay
LIMITATIONS
1. Starting will require an upfront cost such as hosting and domain.
2. You are responsible for all the updating and back up requirements of your site.
To give us a more detailed discussion on the difference between these two platforms, let us watch this video from WPMU DEV. Enjoy watching!
Video Credits: WPMU DEV via YouTube
MY RECOMMENDATION:
Comparing the features and the limitations of both platforms, I would highly recommend using WordPress.Org for our blog. Though you are required to spend before you could even start blogging, you are also free on implementing what activities you want with your site.
For bloggers who aim to make money from their blog, WordPress.Org is a great thing to consider.
More from this author:
Things You Need to Know Before Starting a Blog
Different Ways to Earn From Our Blogs
Exploring the Different Blogging Platforms
DISCLAIMER: The views and opinions expressed in this blog post are that of the author and does not in any way represent the agency or department she currently belongs.
ADDITIONAL NOTE: The sites mentioned in this post are for information purposes only and links are provided for easy access. The author does not receive any remuneration from the said companies or sites.
-oOo-
Written for Bitlanders
by ♥Sharon Lopez
Date: January 28, 2019
Visit my blog profile for more ♥BLOG POSTS
Sharon Lopez is the Author/Owner of IDEAL CAREER IDEAS
Want to earn from sharing your opinions through blogging? Join us in Bitlanders and claim your 1 DOLLAR REWARD upon signing up. CLICK HERE TO JOIN