Are you looking for an action-packed movie? Well look no further! Mission Impossible: Fallout is the latest adrenaline pumping movie of the year!
Warning: Some spoilers ahead.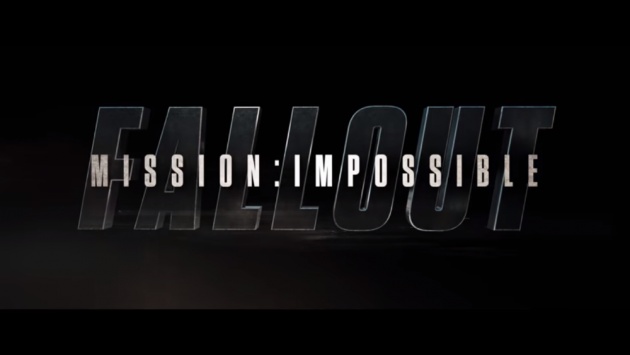 ♠ Synopsis ♠
Ethan Hunt has been given a mission, to stop terrorists from bombing key cities of the world. He fails the job to save a teammate. They are then sent on another mission as a follow up to the mistake he made. On this new mission he is escorted by another agent handpicked by the CIA Director.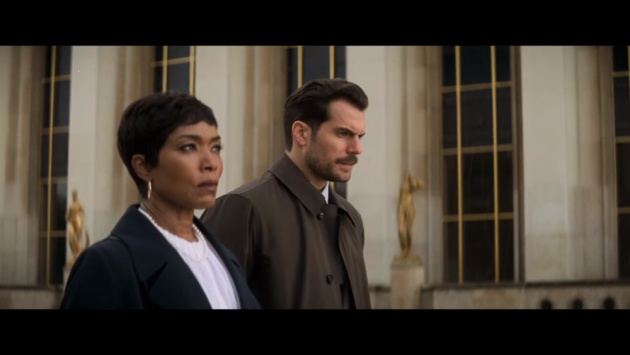 The terrorist group they are after are the ones they got involved with two years ago. Aside from terrorizing the world, Solomon Lane is in jail but still manages to escape. He also gets to partially execute his plans of revenge on Ethan. Hunt and his team goes through a lot of twists and turns just to stop more plutonium bombs from destroying millions of lives.
They smartly uncover Lane's secret mole and also stops him from blowing up and contaminating the surrounding areas of the Siachen Glacier. Thus once again the Impossible Mission Force (IMF) team saves the world.
♠ Official Movie Trailer ♠
If you haven't seen the movie trailer, here you go. Don't worry, this video isn't a giveaway to the movie at all. A lot of my assumptions on initially seeing it were wrong. Only one thing proved true, the action scenes are the best!
There are several shots in the trailers that didn't show up in the movie. Some of them are said to be only meant for the trailers.
♠ ArtGirl's Review ♠
◙ Story
The story is so-so and formulaic. Ethan Hunt and the gang are back to help save the world, again. What's good about it though is how it shows the hero as loyal to his team/friends. He can of course save the world more efficiently if he has his complete team members with him.
We also see the signature and iconic wow factor of the latex mask revelation. They had cleverly done a good "sleight of hand" trick once again. Makes me want to watch it once more just to see how they did it.
It does show how fun but complicated a secret agent's life is. Being an IMF agent has its own perks and disadvantages and they clearly show it in the film.
The story has no big revelation or really mind-boggling twist. It is not terrible but the ending is as expected. It's even said to be much better than MI: 2. That doesn't really matter to me because I watched it for the action scenes and it didn't disappoint.
◙ Acting and Stunts
Of course the movie will not be Mission Impossible (MI) without Tom Cruise doing amazing scenes in it. The action star does a lot of his own stunts in MI movies. He had a notable injury while making this film. It involved breaking his ankle when he jumped from one building to the next.

Even with a broken ankle he still managed to finish the million dollar shot. Of course, he should because otherwise a reshoot would have been an added expense. Professionalism is part of the name of the game for big shot actors like him.
Yes, MI: Fallout is more amazing when it comes to the stunts and the action sequences rather than the story. We all know the formula to MI movies by now so the story doesn't really matter that much. It's how the scenes are executed that matters and boy did they deliver.
You will see, it's not so much as acting in the sense of drama but more of physical acting. All those physical exertions as a spy is going to make you want to be active too. If you can run like Ethan Hunt then you must be in pretty good shape.
Tom Cruise did five incredible stunts in this movie. I definitely appreciate the authenticity of it all. Seeing actors doing their own stunts is amazing!
In terms of the other actors, of course they all did an ok job too. Henry Cavill does a fine job in his supporting role. Not much acting happened but it was fun to see a certain scene where they focused on Alec Baldwin's "expressive" eyes. Haha. It reminded me of him being The Shadow again.
◙ Cinematography, Production Design & Music (CPM)
The best part of this movie, aside from all the action, is the cinematography. All those amazing locations would make you want to get out there and travel! Wow! They are so lucky to be able to go and shoot in those places. They shot in cities, mountains, underground tunnels, you name it they went there.
Production design is good too. They had bombs, cars, helicopters, all the props you need for an action film. Of course they also did not forget any death defying stunts to keep us thrilled.
The stunts are not as novel or iconic as the first Mission Impossible movie but it has the breathtaking outdoors as backdrop to most of the scenes.
Just seeing all those fantastic nature scenery in a big theater screen feels like you've also been to those places. Thanks MI: Fallout! :)
As for the soundtrack, it is good as well. The music is appropriate to the action packed sequences.
◙ Rating
Maybe I will shake my rating style up a bit. I will separate the ratings based on certain criteria. The scoring range is from 1 as the lowest to 10 as the highest.
So my rating is as follows:
Story: 6
Action/Stunts: 10
CPM: 10
Based on the above scores, my total rating for this movie is 8.67 out of 10.
Here's Manny the Movie Guy's own review and rating of the movie.
* * * * * * * * * * *
For my other movie reviews, click below:
If you're not a Bitlanders member yet, sign up and click here
and be appreciated for what you post plus earn extra $$$.

To know more about this site, read the FAQ in the gear icon upon signing up.
If you have any problem or site issues,
please report and send an email to cs[at]bitlanders[dot]com.
All images are copyright of their respective owners.
Written for Bitlanders by ArtGirl. All rights reserved
© Art x Stephanie Rue