Video Credits: Siraj Raval via YouTube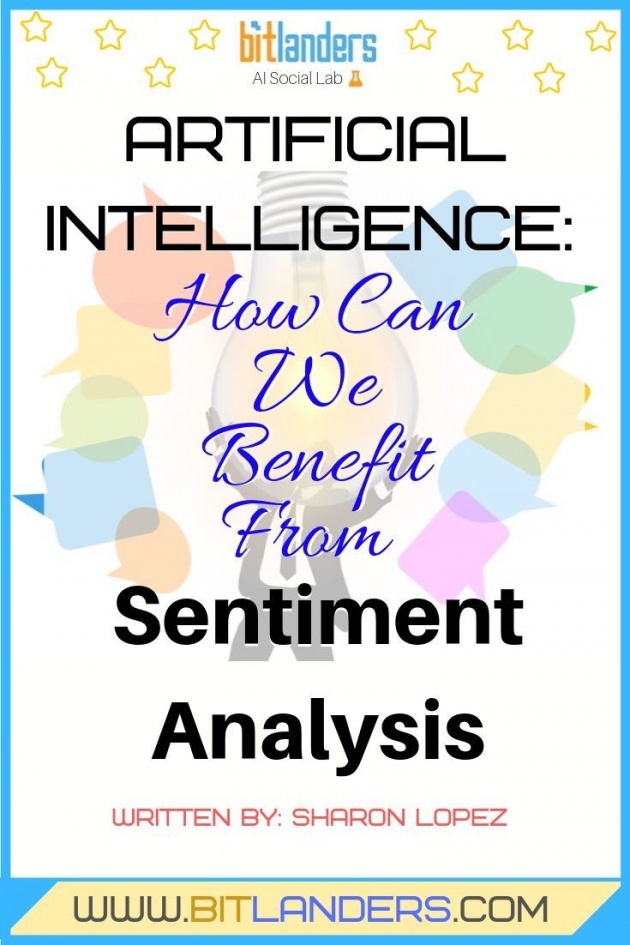 Image Credits: Sharon Lopez via Bitlanders
(Blog graphics background image credits: Geralt via Pixabay)
After sharing with you the Concept and Use of Sentiment Analysis, I deemed it necessary to bring you to a new level of learning. It is important if we could know how to make use of this indispensable tool in order to further improve our business.
THE SENTIMENT ANALYSIS ALGORITHM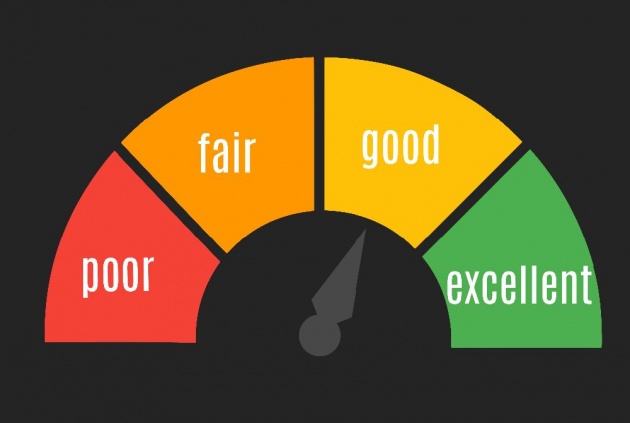 Image Credits: Mohamed_Hassan via Pixabay
Solving a problem using a precise technique is called an algorithm. When it comes to knowing the opinion, ideas or how our clients feel about us, our product or our company, we can make use of the different sentiment analysis algorithm. As mentioned in our previous blog, sentiment analysis uses natural language processing, which automatically analyzes the sentiment or a user.
If humans would read the phrases or sentences shared on various social media, we could probably tell what the client or user is trying to say. But for a computer who has no concept of natural spoken language, this problem must be given a deeper analysis with the use of mathematics. In such cases, a natural language processing algorithm will give you a general idea about the positive, neutral, and negative sentiment of texts.
You can visit this page for a sample of sentiment analysis text processing.
CHALLENGES IN USING SENTIMENT ANALYSIS
If the user or client is using regular language in stating an opinion or idea, it would be easier for a machine to detect the user's sentiment. However, there are instances when users used other ways of expressing their thoughts and opinions which could make it even more complicated for a machine to analyze. Here are some examples:
Irony and Sarcasm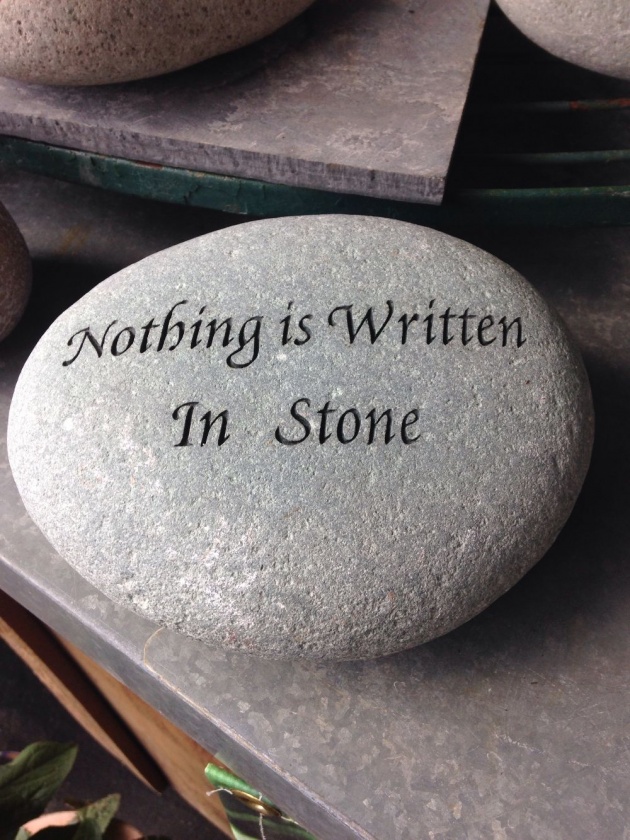 Image Credits: SBM via Pixabay
Irony, sarcasm and other forms of derisive language are extremely complicated for technologies to interpret. Irony, in its broadest sense, is a rhetorical device, literary technique, or event in which what appears, on the surface, to be the case, differs radically from what is actually the case (source). While sarcasm is "a sharp, bitter, or cutting expression or remark; a bitter gibe or taunt". Sarcasm may employ ambivalence, although sarcasm is not necessarily ironic. Most noticeable in spoken word, sarcasm is mainly distinguished by the inflection with which it is spoken and is largely context-dependent (source).
Negation Detection
Negation is when you add something into a sentence that negates, or reverses, the meaning of that sentence. In English, there are two main ways that you can do this. The first is to add "not" to the verb, and the second is to add "no" to the noun. The first kind of negation is adding "n't" or "not" to a word in the sentence, like this example:
-The movie was not good.
The addition of the word not (or, alternatively, changing was not to wasn't) means that you reverse the meaning of the rest of the sentence. The above means that, in fact, the movie was terrible. (source)
Word Ambiguity
Ambiguity means that the statement or phrase was not clear or has a double meaning. Sometimes, people do it on purpose while there may be times, they just don't know they are doing it. Here is an example:
-I have never tasted a cake quite like that one before!
Ambiguity: Was the cake good or bad? (source)
Multipolarity
This could happen when a person grouped several subjects in one phrase with an opposite opinion or comment. Let's take this sentence as an example:
-My new laptop's audio quality is cool but the display colors are not impressive.
This situation can cause confusion to a sentiment analysis model which might assign a neutral polarity to the sentence.
These situations are only some of the considerations we need to give attention to when choosing a sentiment analysis model for our business.
DIFFERENT USES AND APPLICATIONS OF SENTIMENT ANALYSIS
I prepared this Querlo C-Blog for us to be familiar with the different uses and application of sentiment analysis. How can we make use of this technology to further enhance our business? What are the areas we need to give more focus on? These, and other equally important matters are included in this c-blog. I hope you find this helpful.
Please CLICK HERE for a full-screen view.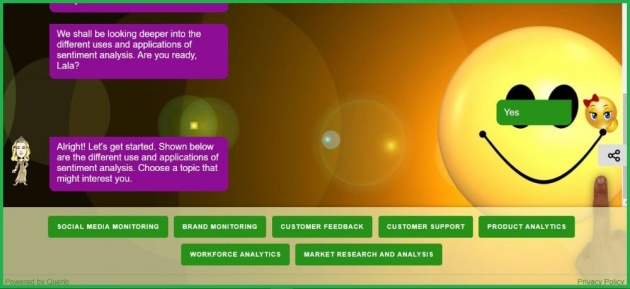 Image Credits: Querlo C-blog Screenshot
WHAT YOU SHOULD EXPECT FROM THIS QUERLO C-BLOG?
The Different Uses and Applications of Sentiment Analysis which has been divided into the following sub-topics are the main content of the Querlo C-Blog:
Social Media Monitoring
Brand Monitoring
Customer Feedback
Customer Support
Product Analytics
Workforce Analytics
Market Research and Analysis
INTERACT WITH ME IN THIS C-BLOG:
On the final thought:
Sentiment analysis tools are in the process of development and will continue to improve over time. In the end, organizations that augment sentiment analysis with analysts who are able to interpret context in comments and take comprehensive approaches to sentiment analysis are those that are likely to benefit most.
★★★★★★★★★★★★★★★★★★★★★★★★★★★★★★★★★★★★★★★★★★★★★★★★★★
Join Bitlanders AI-Themed blogging! Learn more about this from Micky-the-Slanted-Salerno's post:
Important Update: BitLanders AI-themed Blogging!
★★★★★★★★★★★★★★★★★★★★★★★★★★★★★★★★★★★★★★★★★★★★★★★★★
DISCLAIMER: The views and opinions expressed in this blog post are that of the author and does not in any way represent the agency or department she currently belongs.
ADDITIONAL NOTE: The sites mentioned in this post are for information purposes only and links are provided for easy access. The author does not receive any remuneration from the said companies or sites.
Thank you for dropping by and reading my blogs. Your continuous support means a lot to me. Wish you all good health and more blessings!
FIND THE REST OF MY BLOG POSTS HERE
All Rights Reserved 2019
Connect with me!