This Autumn season I hope to find the feeling of the old days to the new friends I test itself, compare, compare it to a hypothetical "Autumn childhood and now it is far each other? "it is warm and sweet as the Autumn of my childhood or not?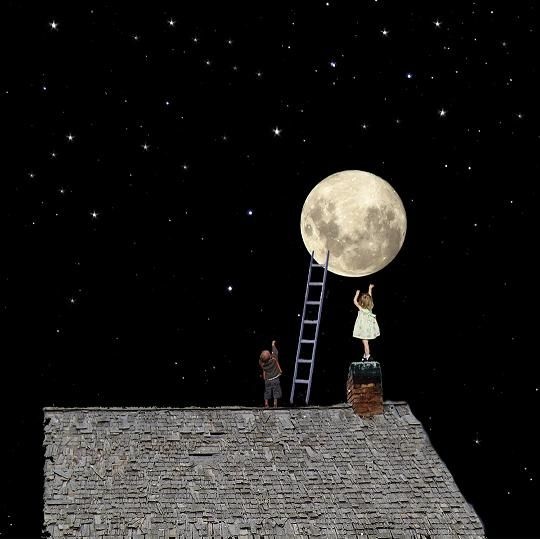 ***
"I glad I do not know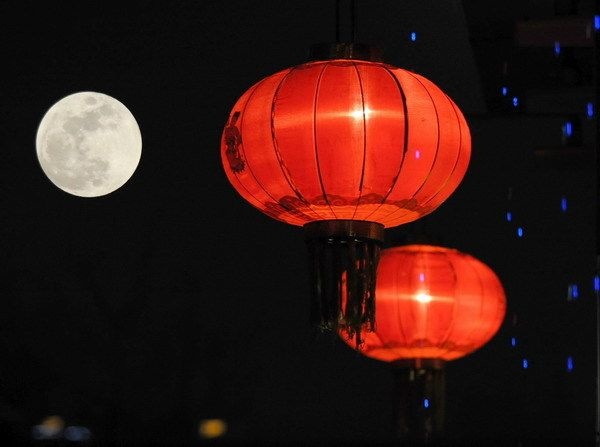 This finding is now old-fashioned lanterns
Give me a little old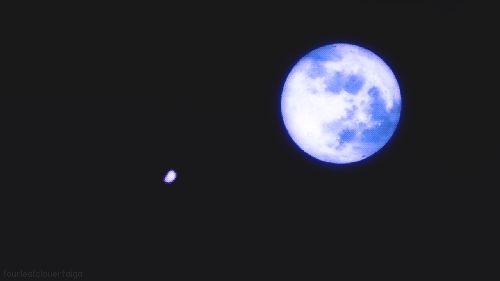 Autumn is traditionally not fade
Mai is the largest fly
I still remember in the banyan tree, village '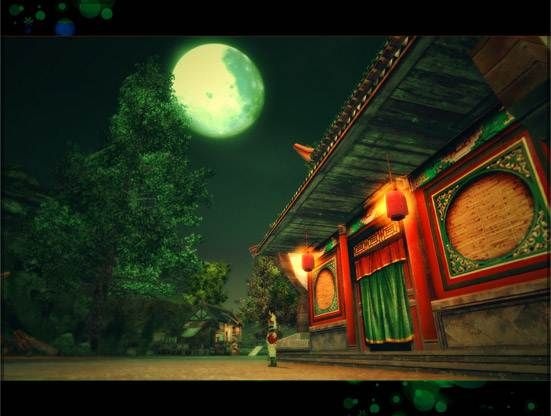 Do not know never own the image of the green lanterns, red red things are made of materials idyllic village again closely linked with our childhood like that. Each year, on the 8th lunar month is the innocent child as we agitated, eager, waiting each day and prepared everything for the upcoming Autumn. As the son of a poor neighborhood Autumn on every occasion so we rarely get my parents to buy lanterns, so to get a lantern for Mid-Autumn night my kids we have to do it yourself , but not so that Autumn night air in the quiet countryside I go, otherwise everyone excited and cheering while holding lanterns get his own hands.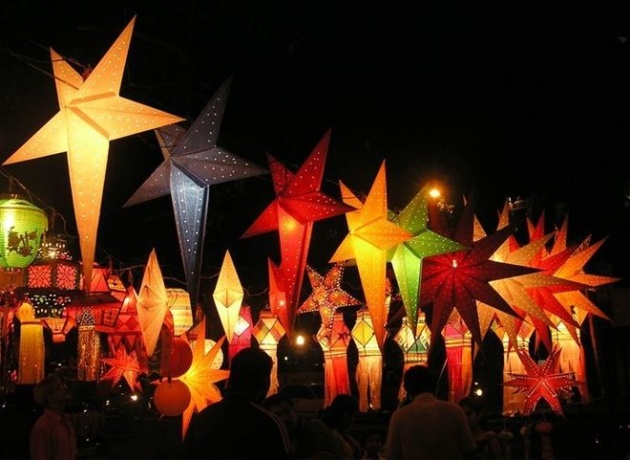 But one thing is to recognize children in the countryside as we do have mimetic, whom did not know just by looking lanterns siblings can do once that made ​​himself a lantern under liking. Said they thought it was so easy, but when they started work on a new show the difficulty of it, which is to cut the bamboo and then close out and sharpeners for small to get small bamboo lanterns made ​​of ribs, after the ribs do is to paste paper is colored stage, this is the stage requires ingenuity and meticulous and to get a beautiful lantern, to complete a lantern rest of us have to take some time sitting next to each other in the summer. Is indeed very hard also but none à fatigue at all, because the whole crowd gathered themselves together-work should speak loudly so tired and go away.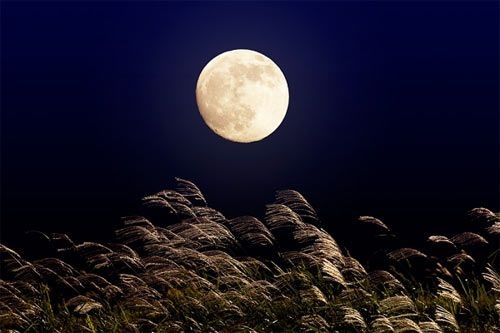 A child is a child's job even adults, why? People often say Autumn is festival of children but also adults equally hard by worries right things and to get a full season Autumn and warm. Before the mid-autumn days my mother and many others in the neighborhood to her uncle grumbling as this moon cakes to buy things what ?. Whether whatever cake they can not lacking in cake and bread Pia, supposed to have more moon cakes right away, but in the countryside of life somewhat difficult so all expenditures are very limited, only there are slightly better off families too have some more new Autumn cake But we also realize we're only a kid favorite bread is probably due to the PIA and idyllic mount oldest people in my hometown, so does my mom Autumn season and the brothers bought me some bread tree PIA. Hard and difficult but does Autumn season for my kids as well full of fun and incredibly warm.
In addition to preparing the lanterns the kids in the neighborhood also took the books Sum, old school notebooks and paper sitting around to put the boat preparing to drop at night into the Middle Autumn What it says the kids as we do not know yet rated boat is not immaculate, not only to boat, we also think a lot of other things like lotus flower arrangement, stacking baskets ... we're just scrambling to put fear not join the other kids would not have missed that drop then.
Autumn
After many days preparing worries crucial moment that we're waiting for has arrived, the sweet moon night rushed to make us kids as we kept shouting and running around the neighborhood to house this baby cry rang, the other boys to invite the chair together to prepare a candlelight procession. There are even those in the Mid-Autumn day in the rain, but we also welcome Autumn rainy skies headline description. Despite raining but still no joy snuffed go on anyone's face. Lantern light flickering in the night so we fin pants and start singing fun. After we finished lantern parade agitated to prepare for the next stage is to prepare the boat to go drop the boat. Kids like the rest of us who also drop ship drop ship should say that we jumped up and cheered loudly. Each boat petite that we have prepared several days before her departure now new. We're just scrambling to drop that baby must have fallen into the river and back flip tum climb out and continue to drop, so that the only thing we're ecstatic smile. On each boat is a candle with colorful floating just above the water lit up a stretch of the river. When you drop out candles but still I think we took the game babbling and bananas made ​​into beautiful boat has just silly to spend all the remaining candle. A moment of peace and sweetness that make up the face of so much rain spotting child.
Autumn evening, the kids have kids work in my mother's house there is also work, my mother had prepared bread on each plate so neatly to the altar to their ancestors. After we played so tired I just rushed home to be by my mother's cake. Tet Trung Thu is childish but I think it's for everyone, because at that time everyone in the family who is also surrounded pants eating bread together by a rural rustic but sweet and warm know what party they also know how people always love and stand together, come together at the family situation is like this is New Year's Day. Thus, it left our childhood do not know how the sweet memories of a time to remember.
Now far from home, away from childhood memories but suddenly seeing the familiar images I felt her heart flutter and always an eye on the place. Life growing up the idyllic seasons Autumn associated with my childhood and gradually disappeared. Mid-Autumn season in urban kids now how can you make your hand lantern. The green lantern green, red red childhood I've now replaced by electronic lanterns beautiful and quite expensive, but it is the first gift of my childhood are luxuries and lost lanterns away from children in the village as the rest of us. As for snacks, too, are many and varied but how categories through the sweetness of the cake, biscuits, PIA in the countryside.
Also has several years away from home as well as all those with the time away from her Autumn flavors but the sweetness of friendship, the warmth of a family during the Mid-Autumn night, how can I forget to be. The only place that I have is the Mid-Autumn evening the rain and floods Crews drop you, I was only there once tasted the sweetness of each slice of their homeland. Oh! a piece of cake for us reproduce the feeling strangely sweet like that to where it was implanted in my blood to the bone every time I remember that place ached and choked back tears flush.
Childhood memories, who also, though it is painful and bitter to those we can not forget even remember until the day on the other side of the world. And now one more Autumn season is once again coming to my home far, far more to celebrate. Every time going out of town to see the space sell moon cakes and lanterns that I felt sadly remember the past. I kept thinking and wondering: did not know now what my old buddies and we it was clustered 5 cluster 7 back to paper lanterns and put the boat or not? My parents had nothing prepared for the upcoming Autumn season yet? Or worries struggled for life should have forgotten the great day already. I think there's only awakens suddenly could not think of anything else to add. Indeed, the memories of childhood Moon star too far now.
I wish we could old kid innocent, carefree frolic in the Autumn night outside hand and leave what was weighing on his shoulders. This may be a bit difficult. Yeah hard to damage. Anyhow I lived away from home for many years and have found yourself new friends, people in many parts of the country (a bit too far, huh?). This Autumn season I hope to find the feeling of the old days to the new friends I test itself, compare, compare it to a hypothetical "Autumn childhood and now it is far each other? "it is warm and sweet as the Autumn of my childhood or not?