Continually visiting ayuwage for its ads and doing other programs inside makes my time worthy Their programs are clcking on ads, visiting sites on home page and other sites within the page, visiting sites on your email accounts, doing search task, doing special task , listening on radio and be paid,. typing, survey, rewards, live surfing and contest on sweeptakes. If you reach your payouts of $5 then you can cashout, if you want to cashout $10 then you have a bonus of 300 credits.
Here is my second payment this year 2015 ;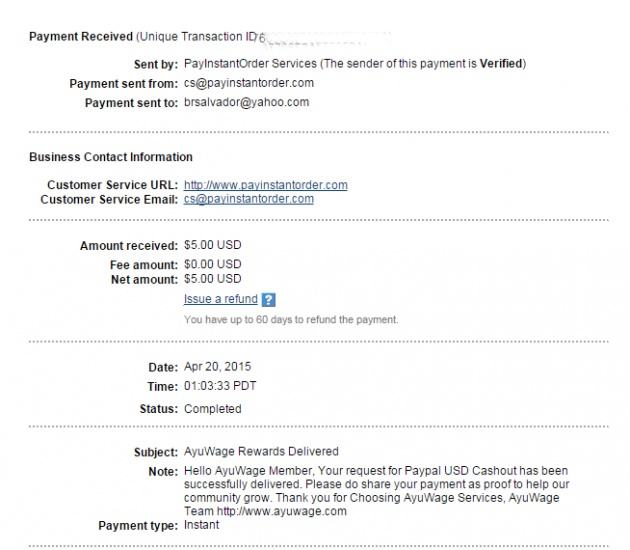 So if your waiting for a long time to get pay with any of your programs, then join me here in ayuwage.