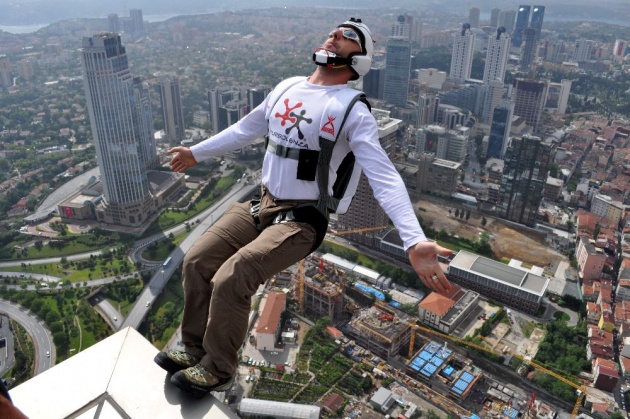 DUBAI, United Arab Emirates, April 29 (UPI) -- A group of daring BASE jumpers donned helmet cameras for their plunge from the top of the world's second largest residential structure in Dubai.
The XDubai extreme sports group, in partnership with Skydive Dubai, created the video showing the athletes zip-lining and using the Dream Jump system to plunge from the 99th floor of the Princess Tower, the world's second-tallest residential structure, before parachuting to the ground.
"Dream jumps are referred to around the world as bungee jumps without a recoil. A dream jump involves jumpers leaping off of tall structures while connected to a patented system of dynamic ropes. The end result is a long and safe free fall from any land mass or tower," said Zarir Saifuddin, the regional distributor for the Dream Jump system.
The video uses helmet camera footage to show what the jumpers experienced on their way down.
"What sounds like a nightmare for most is still a dream for others; to BASE jump off the world's second highest residential structure with the most qualified athletes in the world," the video's description reads.