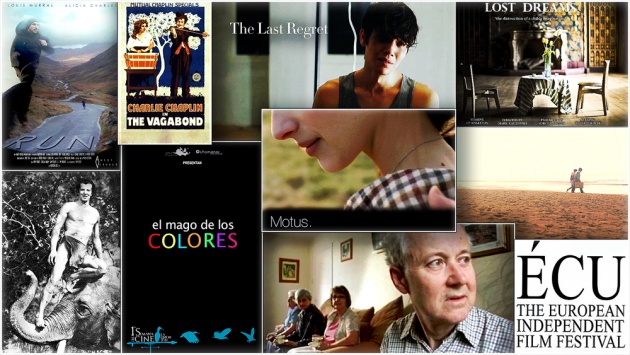 Hi everyone,
The end of Summer is dangerously close, so we thought we'd cheer you up with some new movies! ECU, the European Independent Film Festival, has been gracing our platform with hundreds of trailers, as well as interviews with actors and filmmakers. It's a great opportunity for any film enthusiast to discover entertaining films and spot the next indie talent. Check out Stage of Mind, one of the more recent submissions for next year's festival. If you're a filmmaker, submit your work and be part of the 2013 Festival in Paris next March. Have any doubts? Get moving after watching the retrospective of the 2012 edition. And don't forget to follow ECU's blog posts to stay updated with their latest news.
From modern cinema to classic serials... We bring you The New Adventures of Tarzan, a 12-chapter serial from the 1930s. This is considered a more authentic version of the Tarzan character compared to those in other adaptations, and closer to the one depicted in the original novels. So go back to the roots of the story and follow Tarzan as he travels through the jungle and tries to recover a stolen Mayan idol. As all heroes, he's never alone and has an explorer and a fearless journalist by his side. He will also cross the path of an unscrupulous adventurer, determined to keep the idol for himself. We will say no more and let you enjoy the adventure!
Lastly, we are proud to announce that the 4th Internet classroom, built in collaboration with the Citadel Software Company, opened last week at the Qowaye Chahar Zarehdar School, 9 kilometers away from Herat, Afghanistan. We are working towards our initial goal to build 40 classrooms and connect 160,000 students to the world wide web. Click here to know more about the classrooms and see videos of the construction process.