Arabic blogs will be accepted for content review
Starting today, bitLanders "Content Review" will be accepting blogs written in Arabic.
Image Credit: Arabic alphabet via Wikipedia.com
bitLanders "Content Review"
bitLanders "Content Review" is a feature which allows users to submit their contents to our editorial team. Once reviewed, submitted contents may receive additional Buzz bonuses depending on their quality. Higher quality contents will receive higher scores and higher bonuses. Currently, only Blog Posts, movies, and galleries may be submitted for review.
1 submission currently costs 10 gems and 1 gem per star is returned back to you as an extra reward for your quality content.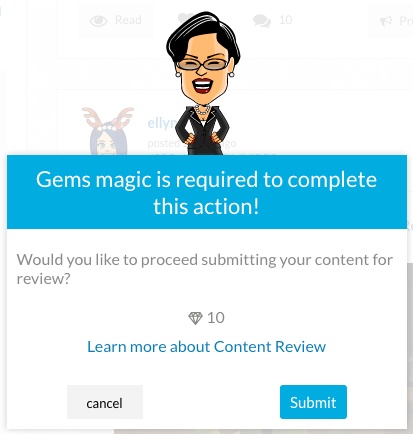 Please note:
(1) Every blog post must be submitted for review, and it will only be published when rated positively.
(2) Every user gets 3 free submissions. If your blog gets a positive review, not only will your base Buzz Score and Buzz Bonus increase, but you will also get gems for another free submission!
(3) Submitted content cannot be edited or deleted. Please only submit when your content is ready for review.
(4) To see the requirements and related information for the submission, please go to our FAQs, click on the "CONTENT" section then choose "Content Review feature - What is it and how do I use it to increase my Buzz Score?"
For Arabic click here.
- Micky