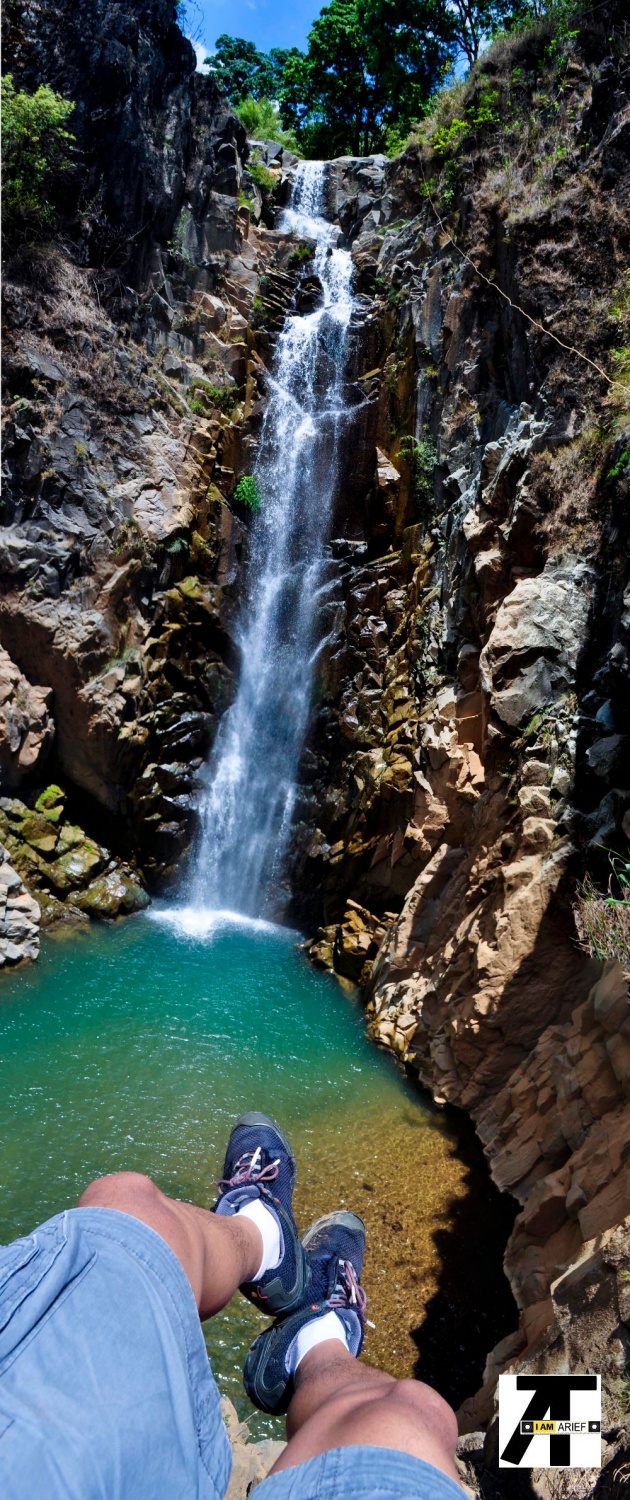 HYDRO FALLS (Tuba, Benguet)
This is one of the waterfalls near Baguio City and is easy to go to. This falls is not seen from the road and only the residents in this place knows of it. A friend of mine who lived all his life in Baguio City didn't even know this existed.
The first time I went here I was with my brothers. Since then, I keep coming back to this place. To get there, take the jeepney bound for Camp 6. These jeepneys are located behind Jollibee Harrison, Baguio City. As of this writing, the jeepney fare is Php 17.50 one way. There are only a handful of passenger jeepneys that goes to and from Camp 6. So you have to be patient until the jeepney is full before you can go.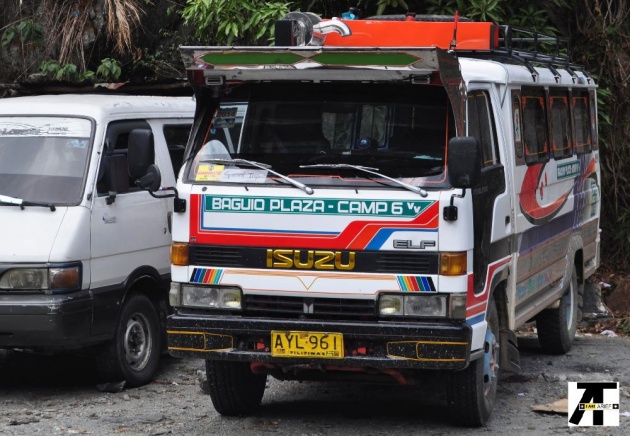 Ask the driver or any of the passengers to let you go down the bridge going to Hydro 1 or the place with three waterfalls. There is another waterfalls on the opposite side of the mountain called Hydro 2. This has only one waterfall. So don't be confused.
The Hydro 1 falls is located more or less a kilometer after the Lion's Head when you are coming from Baguio City. (The Lion's Head in Kennon Road is another tourist attraction and a landmark that tells you that you are in Baguio City already.) The bridge going to Hydro 1 is before the Camp 6 Elementary School. It is the third hanging bridge from the school.
Note: The way to Hydro is bushy and grassy. It is advisable to wear long-legged pants.
After the bridge, keep walking until you reach the basketball court and then this sign: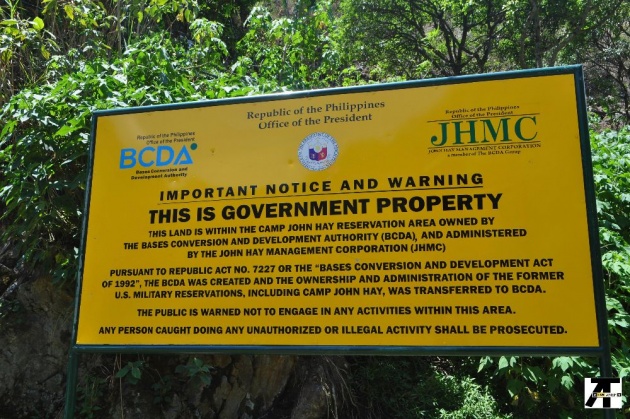 This was probably installed just this year or sometime last year. I haven't been here since last year. Pass by the sign and keep walking ahead until you get to the abandoned mill.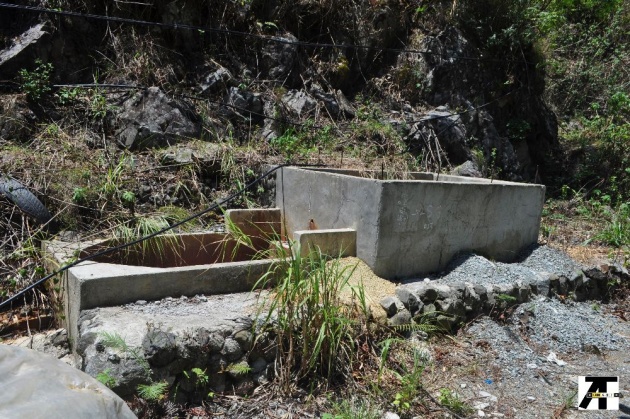 Camp 6 is one of the places here in our province where small-scale mining is the life of some of the residents here. This is a small El Dorado if you will. There used to be a small mine here and this mill was fully functioning then. However, I think it ceased operation when Camp John Hay declared that they own the place.
Once you get past that, keep walking until you reach the river. Once there, follow the water upstream. During the rainy seasons, the water level is higher. I like going there during the rainy season because of how lush and green the place is. Summertime is the safest time to go here though so it is easy to cross from rock to rock. Although you can still go there during the rainy season. However, it's a bit tricky going to falls and you really need to be more careful.
Locals and residents frequent this place a lot. They come here for a swim, picnic or for a drink while enjoying the view and the beauty of nature. There have been reported cases of drowning here. Again, be careful when in deep waters.
There are three waterfalls cascading down the beautifully formed and nicely textured rock walls. There is an access to the second waterfalls which is the tallest one. However, it's a steep and slippery way up. The rocks and soil crumbles easily so you need to be light on your feet and be sure to secure your footing and hold on to something sturdy and steady. Access to the first waterfalls needs a rope and other gears to help you get to it.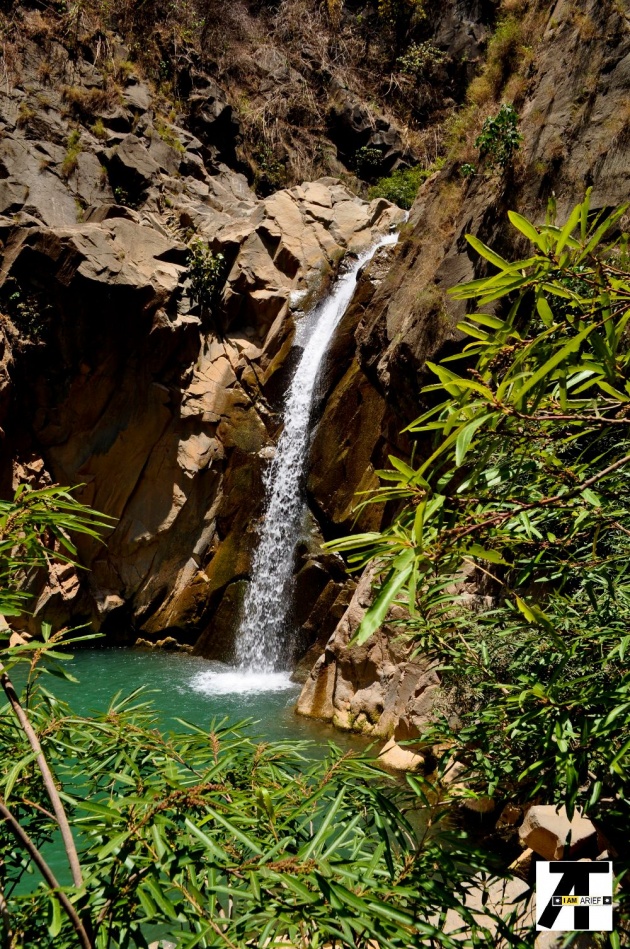 Be careful and be sure to secure your belongings when you go to this place or any body of water you go to. This is where my phone took a dive and a swim. The day I was here last was so hot for it was already midday. I guess my phone can't bear the heat no more so it decided to swim.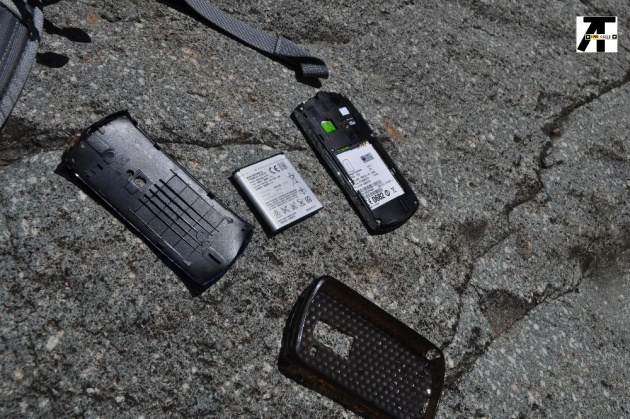 What I like about this falls are the walls of rocks where the water cascades. I like the texture and the rock formation. For photo enthusiast and nature lovers, this is a good place to do just that. There are lots of things to see and it's a good place to practice photography tricks and techniques. It's also a good place to relax and listen to the sound of nature.