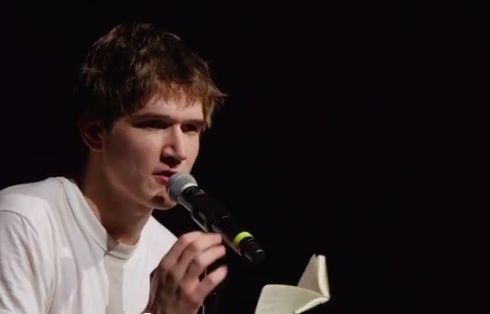 That 23 year old gentlemen would be Bo Burnham and he has recently released a new comedy special (for free online) called WHAT.
I don't know if its intended to be capitalized like that. I guess that's just me taking creative freedom. He has released it for free on YouTube and did an AMA (Ask Me Anything) on Reddit answering questions about it. He also revealed his favorite dipping sauce is Honey Mustard.
You can view Bo Burham's What in that nifty hyperlink I just shared over there. Right now it's at 400K views, but he's been a YouTube celebrity for a number of years. We can expect this to shoot past 1 million.
I was skeptical about him at first, but he's solid. It's more of an overall performance than it is traditional stand up comedy so I guess prepare yourself for that, but odds are it'll be one of the most unique performances you've seen in awhile.
Hope you like it!