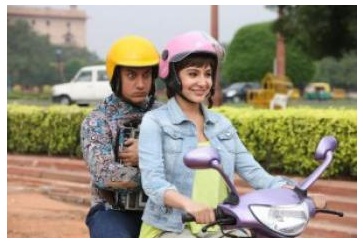 The year can't finish soon enough, as far as Bollywood is concerned. The world's biggest film industry by output struggled to churn out hits, with only a handful of films managing to make money at the box office due to an increasingly picky audience.

Revenue from domestic ticket sales was down by almost 1.5 billion rupees ($23.6 million) from last year, a result of high ticket prices and lackluster content that kept people away from theatres.

"After more than five years of high growth, 2014 has been a year of saturation and in fact, a degrowth of about 150-200 crore," said Shailesh Kapoor of Ormax Media, a firm which tracks Bollywood films. (1 billion = 100 crore)
The industry made 28 billion rupees ($441 million) in domestic theatrical revenue in 2013. In 2014, the figure is likely to be in the vicinity of 25 to 26 billion rupees, according to industry estimates.
In an industry where star power rules supreme and most studios are willing to back any project starring an A-list male actor, 2014 was a rude shock. Films that stuck to the usual action, romance and comedy formula that has long been a staple in the industry didn't find much favour at the box office.
Films like "Shaukeens","Action Jackson", and "Jai Ho", all of which had big stars at the helm, failed to score, while smaller ones like Vikas Bahl's "Queen" and Vinil Matthew's "Hasee toh Phasee" were well-received.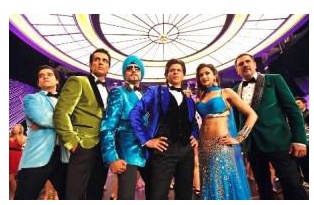 That is not to say that the big stars didn't hit paydirt. Shah Rukh Khan's "Happy New Year", which released in the peak Bollywood fails to find movie magic in 2014 period of Diwali, made 2.8 billion rupees ($44 million) in domestic theatrical sales, and Aamir Khan's year-end release "PK" seems all set to break that record.

"A film may not work now just because it has been mounted on a lavish scale and has a star in it. Even the big star film has to be made with an appropriate price and mounted accordingly. What has happened is that films have been made at exorbitant prices when the content doesn't warrant that kind of spending, and therefore have been unable to recover ROI," Rudrarup Datta, VP, Marketing at Viacom 18 Motion Pictures, which produced "Queen", told Reuters.
Starring Kangana Ranaut, "Queen" was an unusual sleeper hit by Bollywood standards. Made on a meager budget of $2.8 million, it ended up making more than three times that amount in domestic theatrical revenues alone. But not all small films were so lucky.
Films like Emraan Hashmi starrer "Raja Natwarlal", and "Ungli" sank without a trace.
"Audiences have realised that not all small films are good films. They need a high-concept, differentiating factor for them to be able to make that trip to the theatre and spend the thousand rupees that it will cost them," Kapoor of Ormax Media said.
2014 also suffered on another major front – music, a major selling point for films. Hardly any movie, apart from Mohit Suri's "Ek Villain" and Balaji's "Ragini MMS" had hit music, which is often a precursor to good ticket sales.
sauk"The serious lack of good music is also a factor in this year's report card. In fact 'Ragini MMS' did well because of the two songs by Yo Yo Honey Singh in them. Both proved very popular. 'Ragini MMS' is actually a Honey Singh film, not a Sunny Leone film," trade analyst Amod Mehra said, referring to the horror film that grossed 450 million rupees ($7 million) at the box office.
This year's lacklustre showing at the box office means 2015 will see a much more conservative approach by film studios.
"Profitability is of paramount importance. The lesson is that we have to be more careful, pick out projects more carefully and spend more time in the development of the project so that costs are in line with the return on investment," Datta of Viacom 18 said.