Bollywood Movie Review - Chennai Express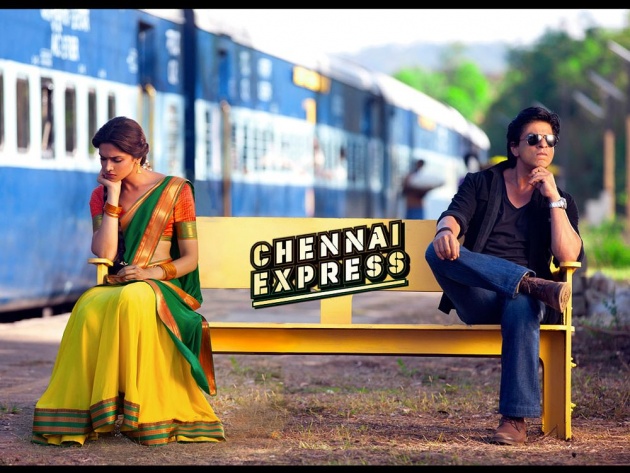 Image Credit: wallpapers.oneindia.com
✔ Introduction


Hello Friends, I hope you are doing fine and are having a good time on bitlanders. Today I have come up again with my another new blog with the title of "Bollywood Movie Review - Chennai Express". Friends, this blog is about a Blockbuster Bollywood movie "Chennai Express". This movie is about a 40 years old unmarried hero who has been selling sweets in his entire life and becomes renowned as "Mithaiwala" (sweets vendor) still waiting for his dream girl. He eventually meets her in a very dramatic way he never thought and that made his love story a very special one. The plot of the movie was written by the duo Sajid-Farhad and was directed by Rohit Shetty who has given quite a few Bollywood hits in a short span of recent time. The movie was produced by Red Chillies Entertainment Production company based in Mumbai India. The film was mainly shot in Kerala, India and that is why this movie is full of greenery and beautiful sceneries.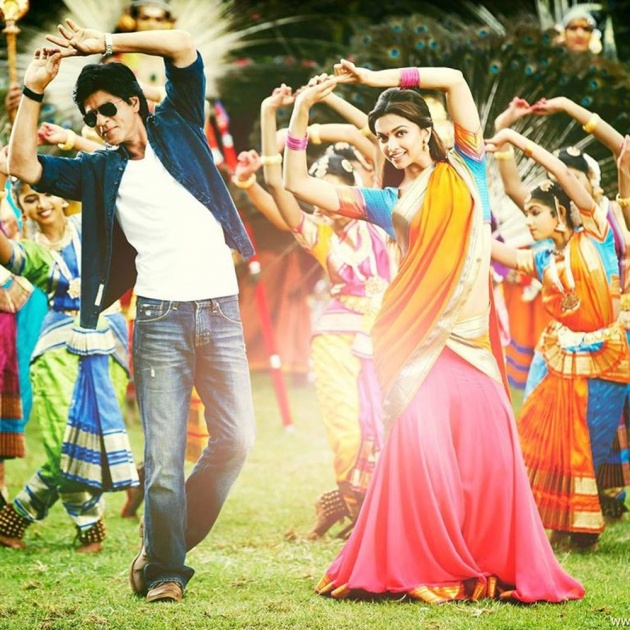 Image Credit: www.indya101.com
The movie "Chennai Express" was released on August 8, 2013 under the distribution banner of UTV Motion Pictures. Some details of cast of this movie is as under:
✤ Deepika Padukone as Meena
✤ Shah Rukh Khan as Rahul
✤ Nikitin Dheer as Tangaballi
✤ Sathyaraj as Durgeshwara
✤ Mukesh Tiwari as Inspector Shamsher
✤ Kamini Kaushal as Rahul's grandmother
✤ Lekh Tandon as Rahul's grandfather
✤ King Kong Shankar as Guest Appearance
The humor is pretty one-note in Rohit Shetty's comedy/romance/actioner "Chennai Express." Cast as a sheltered 40-year-old suddenly thrust into multiple perilous situations, superstar Shah Rukh Khan repeatedly reacts with craven cowardice and flashes of false bravado; though played for laughs, his behavior comes across more as moral laxity than hilarious evasiveness. It doesn't help that co-star Deepika Padukone is so likable as the rebellious daughter of a southern don, rendering the antipathy between their characters somewhat gratuitous. This North-South culture-clash laffer set an opening-day B.O. record in India with $1.1 million (beating the previous champ, "3 Idiots"), but elsewhere, its popularity may depend on audiences' willingness to wait two hours for Khan to transform into his heroic self.
Movie Review Extracts From: variety.com
Video Credit: T-Series via Youtube.com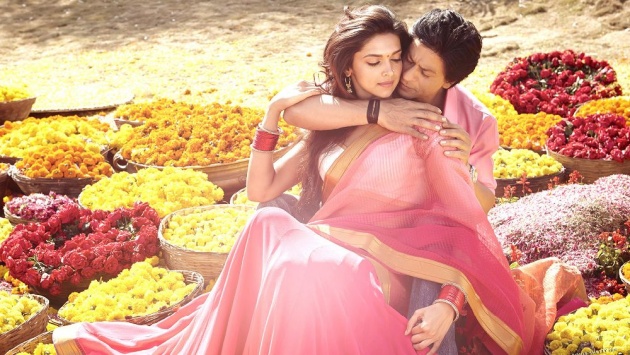 Image Credit: www.hdwallpapers.in
✔ Plot Of The Movie
The film begins as Rahul is living his routine life as a Sweet Vendor (Mithaiwala) and has crossed 40 years in his life. He has never thought seriously about getting married because he has not found the girl who he thought was suitable for him and never attracted him in that manner. He has been under supervision of his grandfather who is 99 years old and has always urged Rahul to take full responsibility of sweets business and encouraged him to flourish the family business. Therefore, Rahul has not taken part in any extra curricular activities in his life and there is no spice in his life. On one eventful day, when his grandfather was watching a live Cricket match and his favorite batsman has scored 99 runs and is about to complete 100 runs but gets out on 99 runs, Rahul's grandfather suddenly goes through a heart attack and dies. Later on, Rahul's grandmother urges Rahul to take Ashes of his grandfather to the Southern part of India in Rameswaram and immerse in the sea to perform their religious ritual according to last wish of Rahul's grandfather. Rahul agrees to do so but at the same time, he makes a plan with his friends to go to Goa to have a nice time and fun with friends. He wanted to spice up his life a little bit which was not possible in his grandfather's life.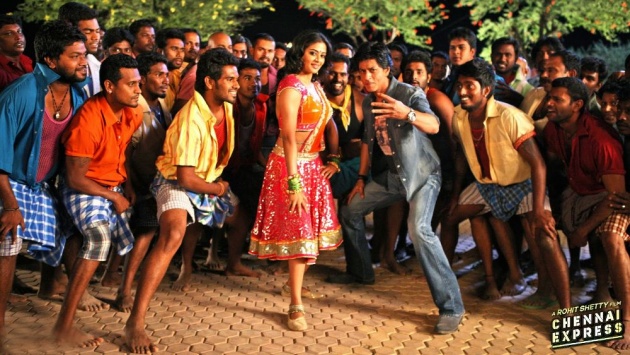 Image Credit: hdwallzpaperz.blogspot.com
On the day when Rahul has to take his grandfather's ashes to Rameswaram he takes a train and when he is about to leave the train on the decided station with his friends, he sees a girl running along the train to board in, he gives his hand and pulls her inside. Again, when he is about to leave the train, he sees a man running to get inside the train and Rahul again hands him and pulls him inside, it happens twice again with other men. Rahul as a good gesture helps them to get into the train but now finds himself unable to get off as the train has left the platform. His friends are waiting outside the station and he informs them on phone that he will meet them on the next station. While in the train, he comes to know that the girl he gave his hand to is Meena and the men were after her to catch her because she escaped from her father's house and her father is a Don who sent these men after her. Now, these men who are actually goons take Rahul with them along with the girl. The girl sets a plan on the way and tells Rahul to do as she says if he wants to get rid of these men. Rahul agrees and when they reach girl's father's hometown, the girl tells his father in local language that she can't marry the person he wants her to marry, instead she likes Rahul and only wants to get married with him. Rahul is oblivion of the language but nods his head when girl's father Durgeshwara looks at him. Durgeshwara orders his men to take Rahul to his village and there they will decide what to do with Rahul because he has eloped with the village's girl.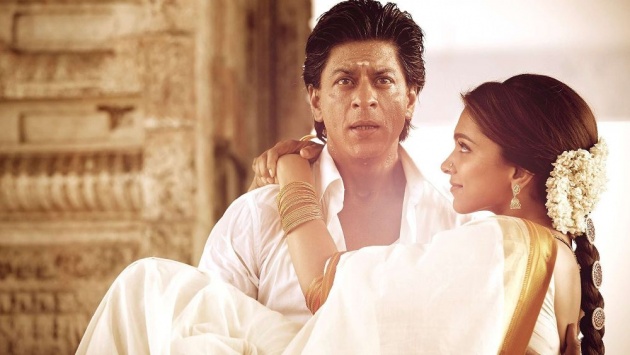 Image Credit: www.indya101.com
When they reach Durgeshwara's village Komban, Rahul comes to know that Meena's marriage has been fixed with a fighter and a strong man Tangaballi and when he comes to visit Durgeshwara's house, he confronts Meena and challenges Rahul to fight with him and the winner will take Meena's hand for marriage. Since all the discussion is being done in a local language that Rahul does not know, he agrees unknowingly. On the day of fight, Rahul manages to escape on a motorbike and meets a Police Inspector Shamsher Singh who helps him to move away from the town but Rahul lands in a ship which is smuggling goods to Sri Lanka. When the Police raids and Rahul is unable to clarify his position, the Police takes him back to Komban village where he faces Tangaballi again. After series of incidents when Rahul and Meena try to flee but are caught back again by Tangaballi's men and in the process, both Rahul and Meena fall for each other. Back in Komban village, the fight between Rahul and Tangaballi ensues and after a lot of effort, Rahul manages to overpower Tangaballi and wins the fight and also his love Meena in the end.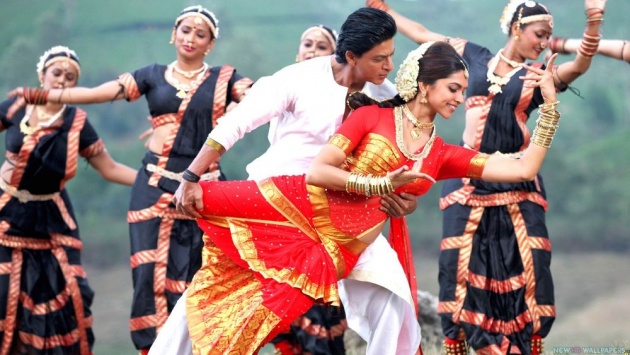 Image Credit: hdwallzpaperz.blogspot.com
Video Credit: T-Series via Youtube.com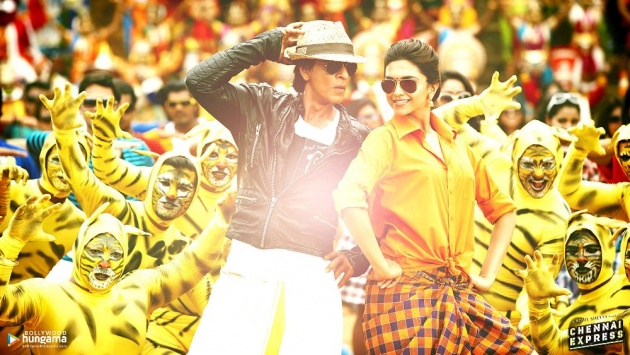 Image Credit: www.bollywoodhungama.com
✿ Here is Querlo Chat for you. Isn't it fun to chat with a Chatbot ?
Image Credit: 3bollywoodqueens.blogspot.com
✔ My Movie Review - Conclusion
The movie Chennai Express is a very nice movie with full of entertainment, colors, humor and very pleasing music. The movie made outstanding progress on the box office and broke many record such as becoming the highest-grossing Bollywood film worldwide in the year it was released as well as many other local and international records in popularity. The film has a very nice message that in life many things can happen which one do not even think of. Life is full of surprises and the production team (Writer, Director, Producer) as well as actors have done a remarkable job in forwarding the desired message in this movie. I shall rate the movie 8 out of 10 stars and I enjoyed this movie very much. Kudos to the Director who has ever been improving his standards and I am hopeful that he will come up again with many other masterpieces in the future.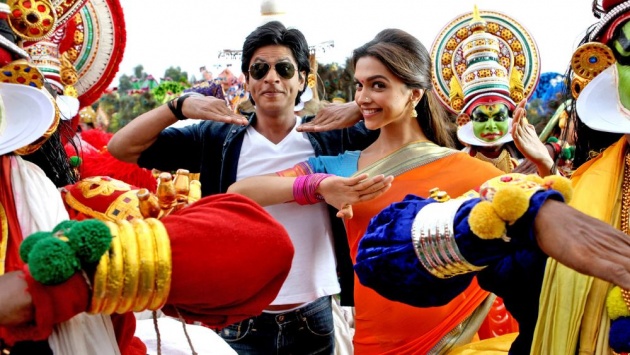 Image Credit: image.tmdb.org
✿✸✔✤✪ - - - - - - - - - - - - - - - ✿✸✔✤✪ - - - - - - - - - - - - - - - ✿✸✔✤✪ - - - - - - - - - - - - - - ✿✸✔✤✪

Thanks for Reading. This Blog was written by Rafaquat Noman (a Resident of Saudi Arabia and a Traveler) for bitlanders.


DISCLAIMER: The contents of Blog above are that of the author and does not represent his company or agency. The sites, videos, and photos used in this Blog are for information purposes only and links are available for direct access. The author does not receive any monetary benefit from those companies or sites.
✿✸✔✤✪ - - - - - - - - - - - - - - - ✿✸✔✤✪ - - - - - - - - - - - - - - - ✿✸✔✤✪ - - - - - - - - - - - - - - ✿✸✔✤✪