Bollywood Movie Review - Dolly Ki Doli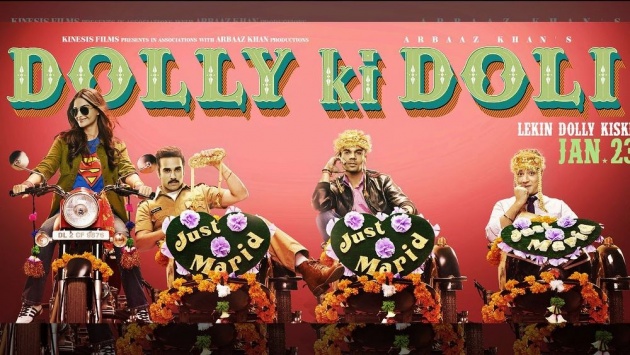 Image Credit: wallpaperswaterfall.blogspot.com
✔ Introduction
Hello Friends, I hope you are doing fine and are having a good time on bitlanders. Today I have come up again with my another new blog with the title of "Bollywood Movie Review - Dolly Ki Doli". Friends, this blog is about a Hit Bollywood movie "Dolly Ki Doli". This movie stars Sonam Kapoor as the main cast who is the daughter of an Indian Legendary Artist Anil Kapoor. The story of this movie revolves around a girl who deceives different boys in the name of marriage. She first lures the boys into marriage and then loots them in their first night of marriage and absconds with valuables along with her accomplices. She does it in the form of a group who are involved with her in this game of deceit as they set the marriage functions and deal with the parents of boys for marriage. The idea of the film is based on comedy and drama and it is a very good movie. The movie was directed by Abhishek Dogra and was produced by the Arbaaz Khan Productions.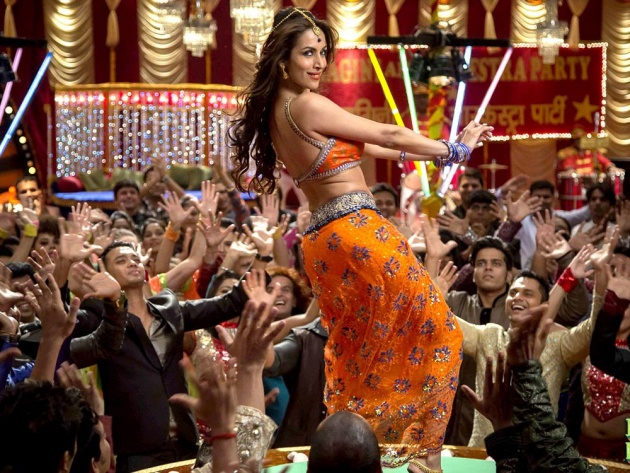 Image Credit: wallpapers.filmibeat.com
This movie "Dolly Ki Doli" was released on January 23, 2015 under the distribution banner of Arbaaz Khan Productions. Some details of cast of this movie is as under:
✤ Sonam Kapoor as Dolly
✤ Rajkummar Rao as Sonu Sherawat
✤ Pulkit Samrat as Inspector Robin Singh
✤ Manoj Joshi as Dubeyji,
✤ Mohammed Zeeshan Ayyub as Dolly's brother
✤ Varun Sharma as Manjot Singh
✤ Rajesh Sharma as Sonu's Father
✤ Saif Ali Khan as Prince Kunwar Aditya Singh
✤ Archana Puran Singh as Manjot's Mother
Meet Dolly (Sonam). The ultimate runaway bride. But she doesn't ride off into the sunset on a steed. She dumps the studs in sherwanis instead. After robbing them of their money and jewellery - leaving their real 'jewels' untouched. The 'con-banega-fraud-pati' gang has a full TV serial of a family. A dowry-doling dad, a 'groom-scanning' brother (Mohammed Zeeshan Ayub) and a maa of all chornis to complete this dump-the-dulha drama. Dolly simply dolls up, bats her pretty lashes and charms the men into marrying her. Before drugging them with laced milk and stealing all they possess. Her rules are simple too - Age, caste, no bar! Wedlock Sex – totally barred!
Review Extracts From: timesofindia.indiatimes.com
Video Credit: Arbaaz Khan Production via Youtube.com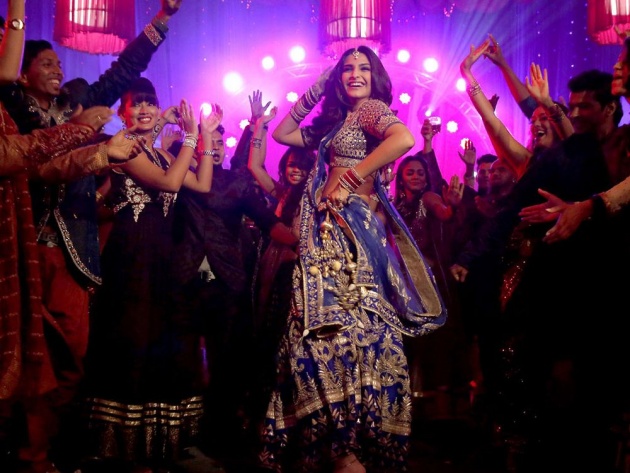 Image Credit: wallpapers.filmibeat.com
✔ Plot Of The Movie
The movie begins as Sonu Sherawat and Dolly are together in a College and are having a love affair. As Sonu Sherawat wants Sonu and is willing to kiss her, however, Dolly declares that first Sonu Sherawat must marry her in order to have intimacy. Sonu Sherawat visits Dolly's house where he comes across Dolly's fake father who introduced himself as an Army Officer. Dolly's father deals with Sonu Sherawat harshly as he objects the way he is asking Dolly's hand. At this, Sonu Sherawat promises him that he will send his parents to this house with marriage proposal for Dolly. On the other hand, Sonu Sherawat's parents are not willing to give their consent for this marriage. Sonu Sherawat belongs to a Punjabi family, therefore, his parents resist. However, Sonu Sherawat threatens that he will commit suicide if they do not go to Dolly's house with his marriage proposal. Since, Sonu Sherawat is the only son of his parents, therefore, his parents reluctantly agree to do as Sonu Sherawat desires. They visit the Dolly's house along with Sonu Sherawat and asks Dolly's father for her hand. At Dolly's house, Sonu Sherawat's parents meet with Dolly's fake father, fake mother and a fake brother. Sonu Sherawat is very eager to get Dolly in her life, therefore, he shows extra urgency when the matter of date fixing is discussed making the scene a comedy one for the viewers. Marriage is fixed and in the first night of their marriage, Dolly offers milk laced with sleeping pills to all the family members of Sonu Sherawat including him. As they wake up next morning, they find out that Dolly is missing, when the realize their mistake the hurriedly go to Dolly's house and find out that Dolly has left the house along with her fake family members.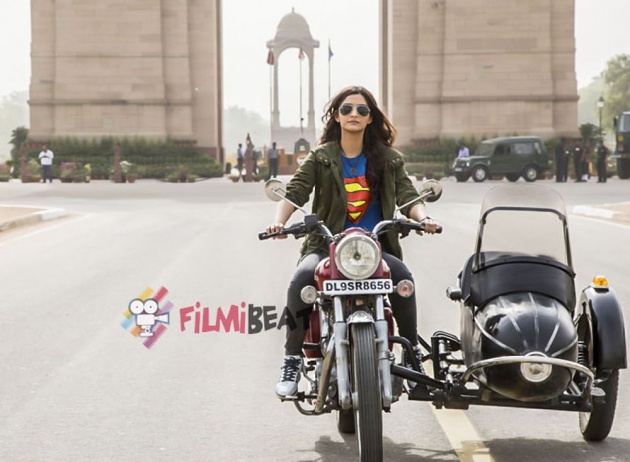 Image Credit: photos.filmibeat.com
Next target of Dolly is a another stupid boy Manjot Singh who also falls for her when he meets her for the first time. Although Manjot Singh has been engaged with his father's friend's daughter. However, he forces his parents to cancel the engagement as he wants to get married with Dolly. Parents of Manjot Singh are strictly against this notion but seeing Manjot Singh's insist, they agree to visit Dolly's house where Manjot Singh's mother objects on different aspects related to Dolly's features including her age, height etc which makes Dolly deranged. Although the marriage proposal is not considered suitable and is rejected initially, Dolly makes a promise to herself that she will teach a lesson to Manjot Singh's mother the way she rejected and humiliated Dolly's features. Dolly devises a plan to meet Manjot Singh again and persuades him to talk to his parents clearly that he wants to get married with Dolly. Dolly's plan work and Manjot Singh's parents very reluctantly agree for this marriage as Manjot Singh himself cancels his previous engagement with his father's friend's daughter. Again, when the marriage takes place, Dolly again gives milk to all the people and she had planned to abscond with all the valuables in the house. However, Sonu Sherawat reaches the place as he had been following Dolly, he introduces himself as Dolly's relative and gets the permission to stay at night there. Dolly meets with him in solitude and assures her love to him but dodges him again by saying that she will go with her and later maneuvers him to drink glass of water (again laced with sleeping pills).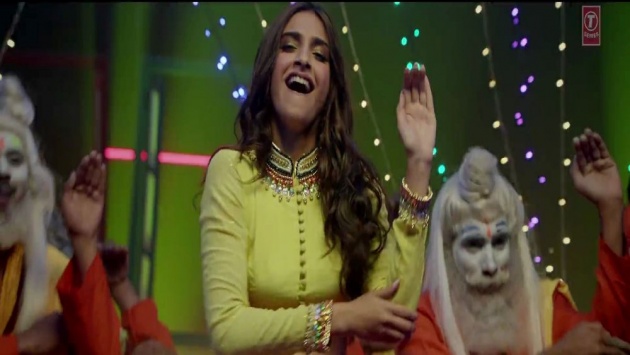 Image Credit: www.hdfinewallpapers.com
Dolly gets the status of absconder in all Police Stations in nearby cities as she deceives few other boys in the same manner. The Police is after her and her group and having realized that, the group leaves for another state where they find another Prey. They end up running into Prince Kunwar Aditya Singh who they thought will be their final game and they will quit after this. However, Prince Kunwar Aditya Singh calls the Police and they arrest all the group including Dolly. In the Police Station, Dolly's (ex-husbands) Sonu Sherawat and Manjot Singh also reach and they find out that the Police Inspector Robin Singh who captured Dolly was once his lover and their marriage could not happen and Dolly is ruining other boys' lives in revenge now. Sonu Sherawat urges Robin Singh to get married with Dolly so that she could live a respectful life. Dolly also confirms that she wants to live a normal happy married life with Robin Singh on which Robin Singh manages to have Dolly released by burning all her past record and later marries her. The film ends as Dolly has again dodged Robin Singh and has escaped to join her old gang members to deceit boys out there again leaving behind a letter for Robin Singh that she is leaving him the way he left her once.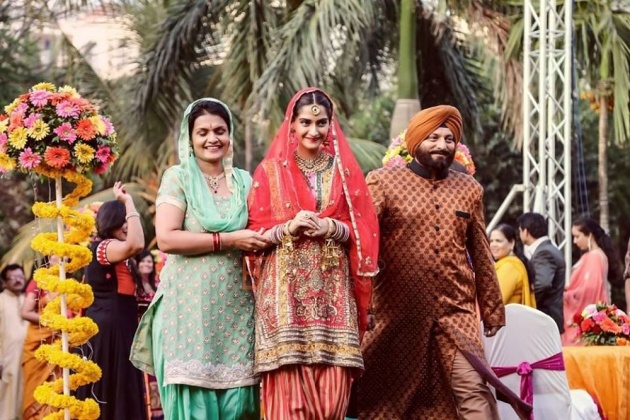 Image Credit: www.bollywoodmantra.com
Video Credit: T-Series via Youtube.com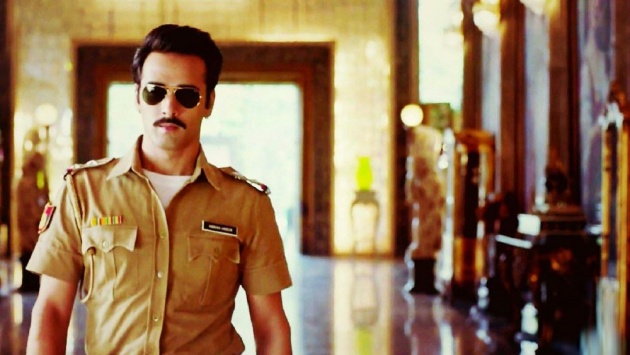 Image Credit: wallpaperswaterfall.blogspot.com
✿ Here is Querlo Chat for you. Isn't it fun to chat with a Chatbot ?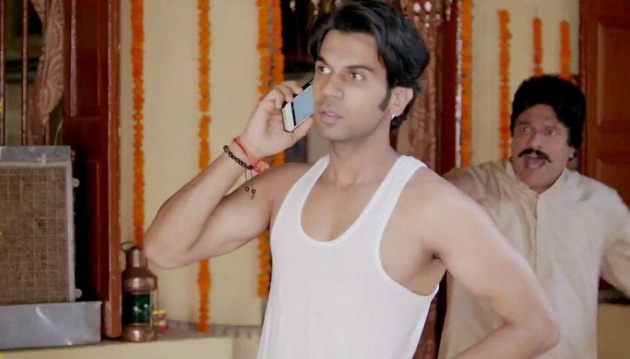 Image Credit: wallpaperswaterfall.blogspot.com
✔ My Movie Review - Conclusion
The movie Dolly Ki Doli is a very nice movie. The comedy element in the movie has made it a very special movie. The picturization, filming sequences and songs were very good. In eastern part of world, where parents have a basic role in the marriages must watch this movie. This movie has a lesson for the youngsters as well who want to get married but are unaware of the ups and downs involved in this relation. Sometimes, some parties deceive in the name of marriages, therefore, one must be extra-cautious when making this important decision in life and must make their parents a must part of this decision as their experience will help them a lot. I shall rate this movie 7 out of 10 and I found this movie a very entertaining movie.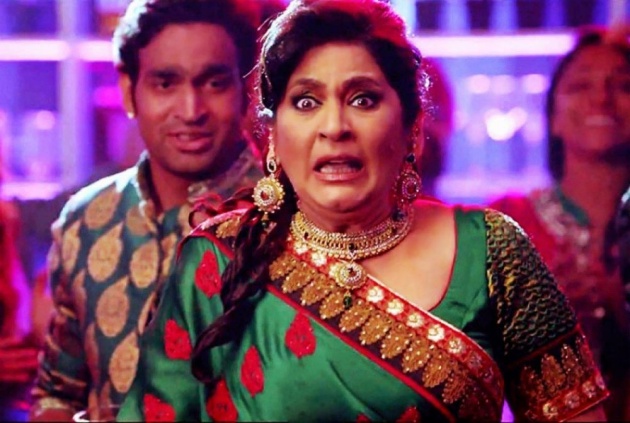 Image Credit: wallpaperswaterfall.blogspot.com
✿✸✔✤✪ - - - - - - - - - - - - - - - ✿✸✔✤✪ - - - - - - - - - - - - - - - ✿✸✔✤✪ - - - - - - - - - - - - - - ✿✸✔✤✪

Thanks for Reading. This Blog was written by Rafaquat Noman (a Resident of Saudi Arabia and a Traveler) for bitlanders.


DISCLAIMER: The contents of Blog above are that of the author and does not represent his company or agency. The sites, videos, and photos used in this Blog are for information purposes only and links are available for direct access. The author does not receive any monetary benefit from those companies or sites.
✿✸✔✤✪ - - - - - - - - - - - - - - - ✿✸✔✤✪ - - - - - - - - - - - - - - - ✿✸✔✤✪ - - - - - - - - - - - - - - ✿✸✔✤✪