Bollywood Movie Review - Ek Tha Tiger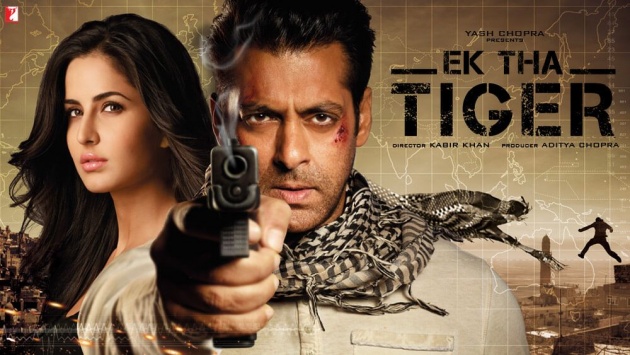 Image Credit: www.yashrajfilms.com
✔ Introduction



Hello Friends, I hope you are doing fine and are having a good time on bitlanders. Today I have come up again with my another new blog with the title of "Bollywood Movie Review - Ek Tha Tiger". Friends, this blog is about a Hit Bollywood movie "Ek Tha Tiger". This movie is about a Spy who works for the Indian Intelligence, Agency Research and Analysis Wing (RAW) and during the performance of his duties, he met a Pakistani Intelligence Agency Inter-Services Intelligence (ISI) lady agent and both fall in love which is totally against the mission and vision of their parent organizations. However, they choose their personal lives over their professional lives and abscond leaving behind their profession. The movie was directed by Kabir Khan and the movie's story was written by Aditya Chopra.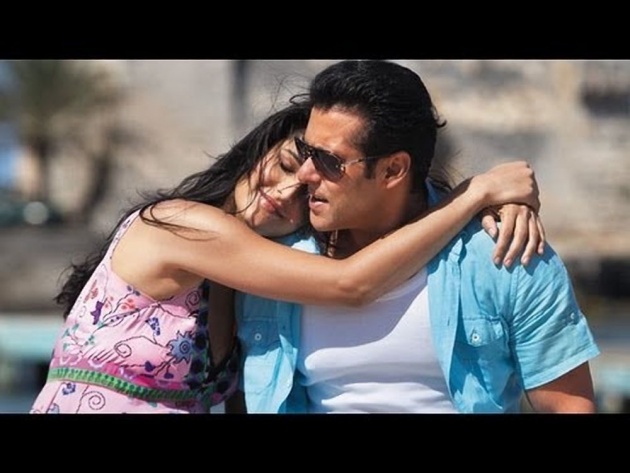 Image Credit: urbanasian.com
The movie "Ek Tha Tiger" was released on August 15, 2012 under the distribution banner of Yash Raj Films. Some details of cast of this movie is as under:
✤ Salman Khan as Tiger
✤ Katrina Kaif as Zoya
✤ Girish Karnad as Dr. Shenoy
✤ Ranvir Shorey as Gopi
✤ Gavie Chahal as Captain Abrar
✤ Roshan Seth as Professor Anwar Kidwai
Director and co-writer Kabir Khan takes the larger-than-life Salman Khan persona and wraps it in an engaging story that services it. Of course it's played out like a comic book but if you're willing to suspend disbelief there's fun to be had.

Salman is Tiger, a super-heroic RAW agent who sprints, shoots and crunches bones without a glimmer of worry or sweat. He's also smarter than the ISI baddies he's up against, all of which is established in a kick-ass opening sequence that has nothing to do with the film.

But he is only half a James Bond; unlike 007, Tiger has no women. In fact, he hasn't taken leave in 12 years. But then, a mission involving anti-missile technology takes him to Dublin, where he meets Zoya, played by Katrina Kaif. Tiger's steely resolve is no match for her beguiling smile.
Review Source: www.hindustantimes.com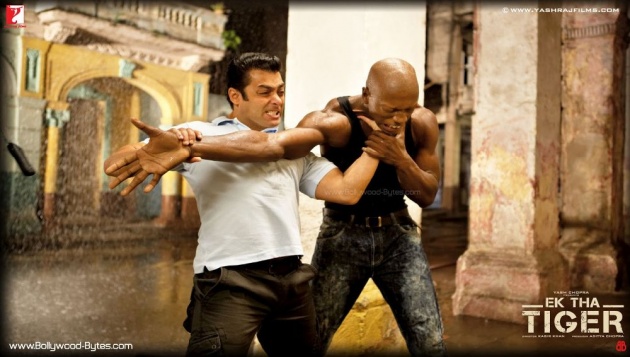 Image Credit: funnypictures687.blogspot.com
Video Credit: YRF via Youtube.com
✔ Plot Of The Movie
The movie begins as Tiger is wandering in the streets of Iraq and he seems to be shopping in a crowded market. However, he is after a RAW Spy who has doubles crossed them and is also working for Pakistani Intelligence Agency (ISI). When he confronts that double agent, he tries to bribe Tiger by showing him a lot of money but Tiger kills him and escapes from the scene. Hearing gunshots, he is followed by agents of the enemy agency but Tiger manages to dodge them and reach his place safely. He is then ordered to reach India and report to his Senior Officer Dr. Shenoy who tells him to take rest as Tiger had not taken any leave for so many years and has been continuously serving for RAW. However, Tiger shows his aspiration to go for another mission and does not want to go on leave because he has no family whatsoever. Therefore, Dr. Shenoy sends him on another mission to Dublin Ireland. The mission is to monitor and watch the activities of an Indian scientist who seems to be double crossing RAW and is believed to be working for ISI as well.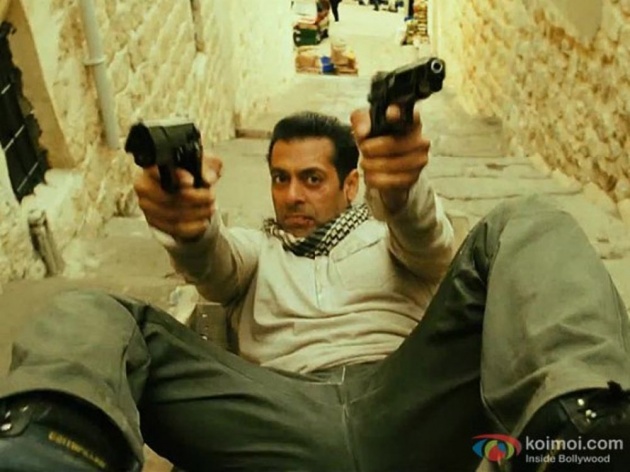 Image Credit: www.koimoi.com
Tiger is sent to Dublin accompanied by his fellow RAW officer Gopi who lives with Tiger and gives him cover whenever he is out there in the streets on his mission. Tiger starts to monitor Professor Kidwai and tries to interact with him but finds him a cold person who always keeps an interest about his work and does not have a private life. Tiger meets Professor Kidwai's caretaker Zoya who has been hired by the Professor to manage daily routine tasks for him. Tiger also makes interaction with Zoya in order to find some useful information about his mission. However, with the passage of time Tiger also starts feeling love for Zoya and both of them fall in love soon. Tiger's accomplice Gopi warns him to stay away from Zoya as it is not in line with their mission but Tiger feels that Zoya can be very useful for him. On one day, when Tiger visits Zoya in her dance academy, suddenly Tiger receives a call from Gopi telling him that there are some suspicious activities going on in Professor Kidwai's house. When Tiger visits the house, he finds Zoya transferring some information to ISI which hurts and baffles Tiger because he loved her. Tiger raises his pistol and ask Zoya if she would work for RAW, but Zoya denies. Tiger instead of killing her, leaves her and tells her to leave Dublin immediately.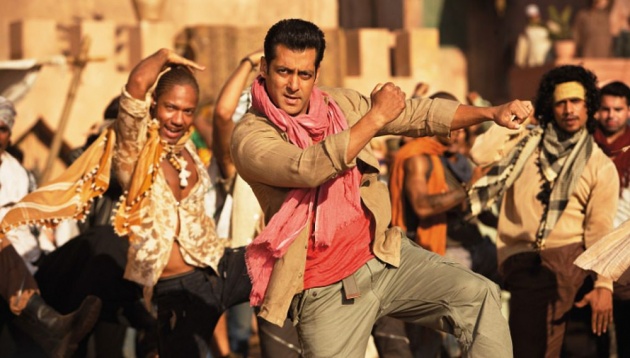 Image Credit: www.averagefilmreviews.com
After finishing the mission in Dublin as Professor Kidwai is given a clean chit, Tiger leaves for India and stays there for a little time before taking on another mission. Tiger feels a little hurt as well because he thought he had found real love in the form of Zoya but she betrayed him. Later on, Tiger is sent with Government Delegation to Turkey on an official visit. Over there, he finds Zoya again and he meets with her, Zoya also expresses her love for Tiger and both decide to flee their respective countries in order to live their own private life. They change their places every now and then but are tracked down by Gopi, Tiger traps him by saying that Zoya will also work for RAW and Gopi believes. However, when they see a chance, Zoya and Tiger flee away from Gopi and reach another isolated place. From there he contacts his Senior Officer Dr. Shenoy and tells him not to search for them again as they are no more interested in their previous duties.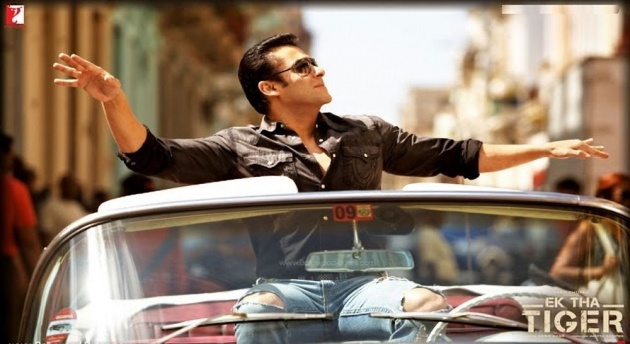 Image Credit: www.hdpicswale.in
Video Credit: YRF via Youtube.com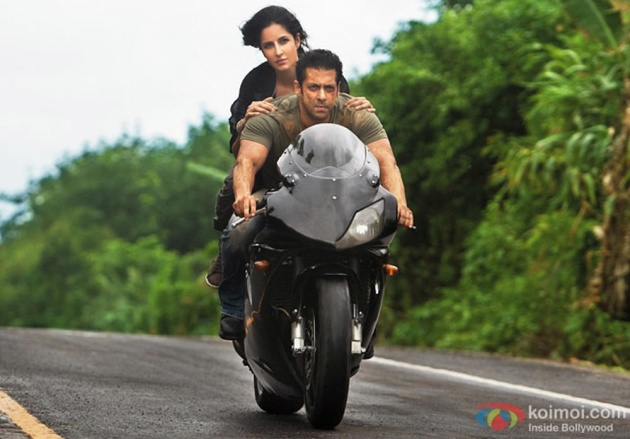 Image Credit: www.koimoi.com
✿ Here is Querlo Chat for you. Isn't it fun to chat with a Chatbot ?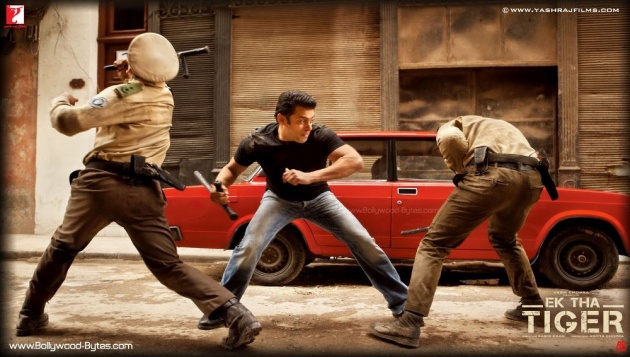 Image Credit: funnypictures687.blogspot.com
✔ My Movie Review - Conclusion
The movie "Ek Tha Tiger" has a typical Salman Khan touch in it and he did his acting in an amicable manner. The movie is full of fighting scenes as well as some romantic music which is very melodious. On the whole, the movie has all what it needs and is worth watching. Katrina Kaif looked stunning in the movie and this movie must have increased her fans following because her acting as well as her appearance in the movie was superb. Story revolves around two spies of enemy countries which is a unique idea and the idea has made this movie a famous one. The movie was generally liked by millions of Bollywood movie fans and the movie was declared to be Hit movie.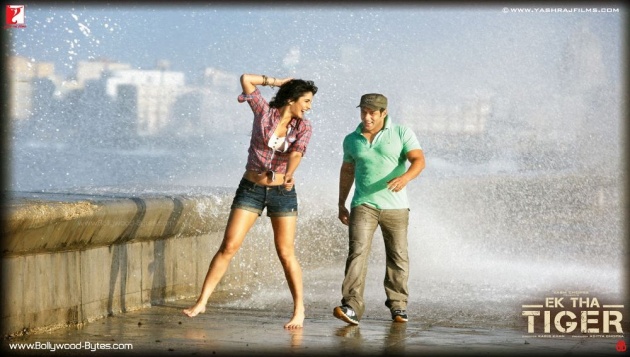 Image Credit: funnypictures687.blogspot.com
✿✸✔✤✪ - - - - - - - - - - - - - - - ✿✸✔✤✪ - - - - - - - - - - - - - - - ✿✸✔✤✪ - - - - - - - - - - - - - - ✿✸✔✤✪

Thanks for Reading. This Blog was written by Rafaquat Noman (a Resident of Saudi Arabia and a Traveler) for bitlanders.


DISCLAIMER: The contents of Blog above are that of the author and does not represent his company or agency. The sites, videos, and photos used in this Blog are for information purposes only and links are available for direct access. The author does not receive any monetary benefit from those companies or sites.
✿✸✔✤✪ - - - - - - - - - - - - - - - ✿✸✔✤✪ - - - - - - - - - - - - - - - ✿✸✔✤✪ - - - - - - - - - - - - - - ✿✸✔✤✪