Bollywood Movie Review - Holiday: A Soldier Is Never Off Duty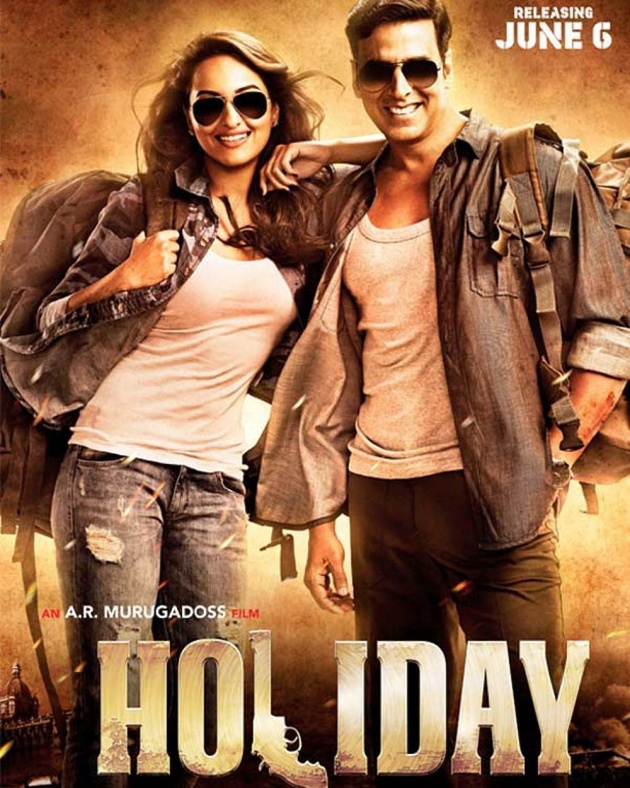 Image Credit: www.bollywoodlife.com
✔ Introduction
Hello Friends, I hope you are doing fine and are having a good time on bitlanders. Today I have come up with my another new blog with the title of "Bollywood Movie Review - Holiday: A Soldier Is Never Off Duty". Friends, in this blog I shall review a Commercially Hit Bollywood movie "Holiday: A Soldier Is Never Off Duty". This Bollywood movie is about a soldier who comes to meet with his family on vacation and he meets his lover as well as some terrorists group which lead to multiple events with ups and downs in the movie. He comes to know that he has run into an International Terrorists Group and fights for his homeland. This film was directed by Arunasalam Murugadoss who is a famous name in Indian as well as Tamil Films Direction. This film was produced by Hari Om Entertainment which is a famous Film Production Company in India.
Image Credit: reacho.in
This movie "Holiday: A Soldier Is Never Off Duty" was released on June 6, 2014 under the distribution banner of Reliance Entertainment. Some details of cast of this movie is as under:
✤ Akshay Kumar as Captain Virat Bakshi
✤ Sonakshi Sinha as Saiba
✤ Freddy Daruwala as Shadab Ali
✤ Sumeet Raghavan as Sub Inspector Mukund
✤ Govinda as Commander Pratap
✤ Zakir Hussain as Alvin D'souza
✤ Cherry Mardia as Virat's Sister
✤ Gireesh Sahedev as ACP Ashok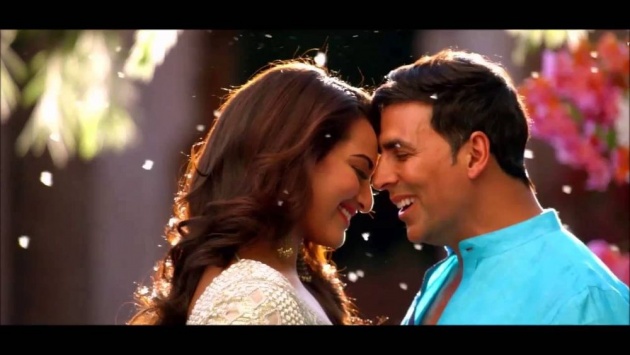 Image Credit: www.youtube.com
So the question is not exactly how good is Akshay Kumar's comedy-action-thriller Holiday, but how did they achieve such a high order of unintentional hilarity?

The answer to that question can be found in the filmmaking genius of AR Murugadoss. His approach to cinema is fascinating – there is no point in making a straightforward good movie, because that process does not have any mojo. We're better off with the questionable magic of Murugadoss' imagination that enables us to enjoy a movie in which Sonakshi Sinha slaps her father routinely and Govinda plays an athletic senior Army commando.
Review Extracts From: www.firstpost.com
Video Credit: Zee Music Company via Youtube.com
✔ Plot Of The Movie
The movie begins as Captain Virat is coming home along with other Indian Army personnel and soldiers on a train which has been halted due to engine failure, whereas his family is waiting at Railway Station for him. When he reaches he is informed that his family wants him to marry now and they have planned to visit someone's house next day in order to see the girl for him. When they visit, Virat is not happy to see the girl as she is a typical old-fashioned girl with no fashion sense. This girl Saiba is actually a professional Boxer and does not want to get married now but has been forced by her parents to see Captain Virat. That's why Saiba acted in such a manner that she gets rejected. Few days later, Captain Virat sees Saiba fighting in a boxing ring in a different outfit and he realizes that Saiba had actually planned to get rejected. However, here he falls in love with her personality and now wants to get married with her. Saiba initially resists but as the times passes, she realizes that Captain Virat is a good guy, therefore, she later accepts his proposal.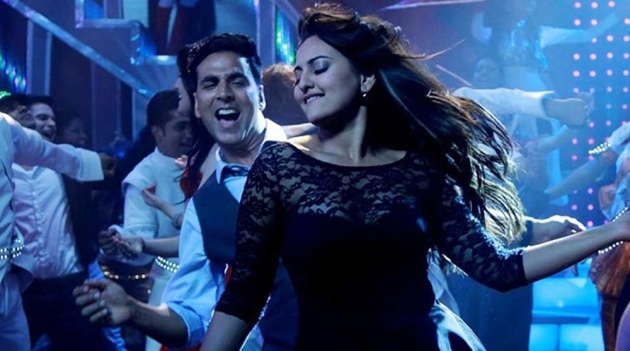 Image Credit: indianexpress.com
One day, while Captain Virat is going home along with his friend ACP Mukund in a bus when suddenly one person shouts that his wallet is lost and he wants to check all personnel in the bus for his wallet. Thereafter, one by one everybody is checked when suddenly one person starts to run away whereas the wallet has been found from another person. Captain Virat astonishes as to why he ran when he does not have anything to do with the wallet thief. He follows him and catches him when suddenly a school bus behind explodes due to a bomb planted in it. Captain Virat felt that suspect he caught was looking continuously at the bus while he was being beaten by him. This alerts Captain Virat and he takes the suspect with him to Police and he is later shifted to a Hospital. The suspect tries to escape from the Hospital with the help of a Police Officer but gets caught by Captain Virat again who takes him to his house this time. There he comes to know through the terrorist that his group has planned serial bomb blasts in Mumbai in 12 different locations with the help of their sleeper cells. Captain Virat with the help of his soldiers foils this mission and kills all the sleeper cells in the process.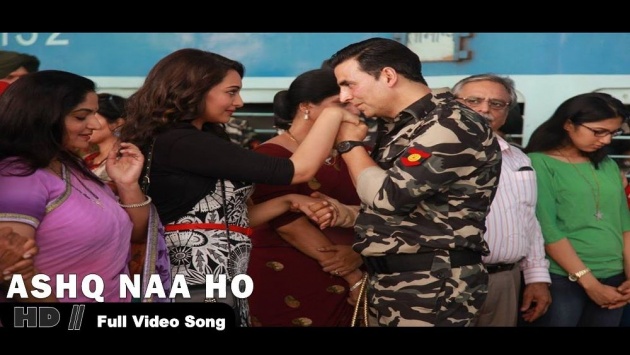 Image Credit: www.masala.com
Killing all the sleeper cells infuriates the Terrorist Group Leader Shadab Ali who follows the whole events and manages to find out that Captain Virat and his soldier friends are behind this killing of his companions. He plans to target them one by one and starts to find and kill Captain Virat's soldier friends. He devises a plan and kidnaps female relatives of each soldier in order to make them surrender to him. Captain Virat send his sister in place of one of his soldier friend's sister and tracks the location of Terrorist Group Leader and goes there to fight with him. He manages to free all the kidnapped girls and kills all the Terrorists but he comes to know that Terrorist Group Leader Shadab Ali was not among these Terrorists. Terrorist Group Leader Shadab Ali makes a plan to kill Captain Virat himself and forces him to surrender by killing one of his close army friend along with his family. Captain Virat with the help of his friend ACP Mukund follows Terrorist Group Leader Shadab Ali's commands and reaches his place which is a sea ship where all of Terrorist Group members of Shadab Ali are present. Heavy fight ensues and Captain Virat manages to escape the ship when the bomb planted by his team beneath the ship explodes killing all the terrorists along with Terrorist Group Leader Shadab Ali. Captain Virat goes on with killing Terrorist Group Leader Shadab Ali's friend in the Defense Ministry who was a helping hand of Shadab Ali. In the final scenes of the film, all the soldiers are shown going back to their duty in a train amid emotional goodbye gestures by their family members.

Image Credit: www.bollywoodhungama.com
✿ Here is Querlo Chat for you. Isn't it fun to chat with a Chatbot ?
Video Credit: Zee Music Company via Youtube.com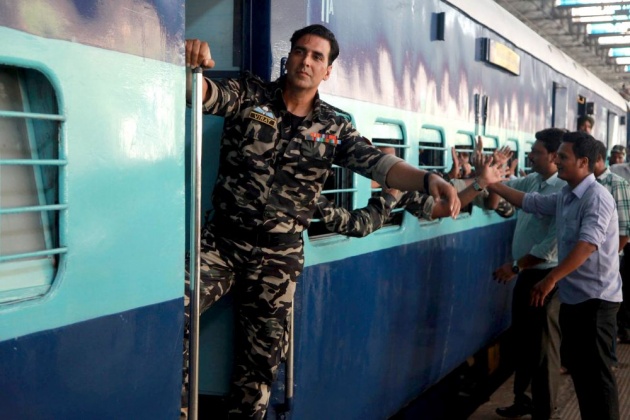 Image Credit: movies.fullhyderabad.com
✔ My Movie Review - Conclusion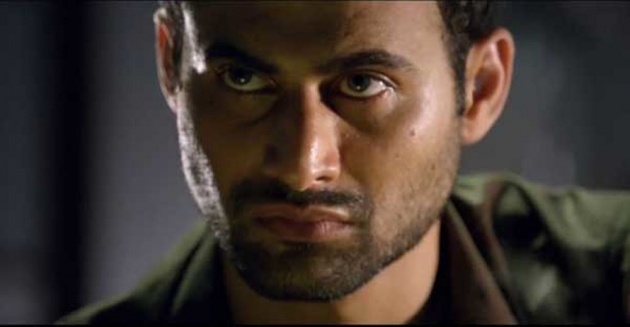 Image Credit: www.india-forums.com
The movie "Holiday: A Soldier Is Never Off Duty" depicts the life of a soldier and proves the fact that a soldier is never off duty because he has to take care of his motherland at all times and under any circumstances. The movie shows just the same as a soldier is on vacations but he finds himself between the terrorists and starts to perform his duties without paying any attention to certain dangers around him. The movie is a very good movie and is full of entertainment and full of love with motherland. It seems pretty clear that the Director and the Producer have worked very hard to make this movie a success. The movie had the production budget of around Indian Rupees 500 Million whereas after its release the movie managed to earn more than Indian Rupees 1780 Million which shows the popularity level this movie enjoyed and that is the very much the factor why this movie remained on top in 2014 in terms of earnings. If you like movies which have a touch of Army life and want to see Hero with Army outfit then this movie is a must see.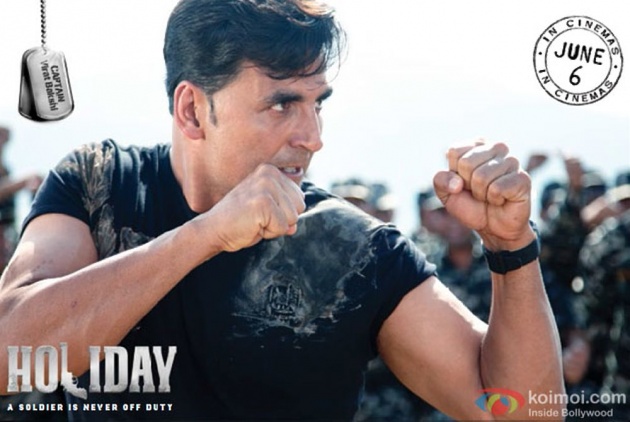 Image Credit: www.koimoi.com
✿✸✔✤✪ - - - - - - - - - - - - - - - ✿✸✔✤✪ - - - - - - - - - - - - - - - ✿✸✔✤✪ - - - - - - - - - - - - - - ✿✸✔✤✪

Thanks for Reading. This Blog was written by Rafaquat Noman (a Resident of Saudi Arabia and a Traveler) for bitlanders.


DISCLAIMER: The contents of Blog above are that of the author and does not represent his company or agency. The sites, videos, and photos used in this Blog are for information purposes only and links are available for direct access. The author does not receive any monetary benefit from those companies or sites.
✿✸✔✤✪ - - - - - - - - - - - - - - - ✿✸✔✤✪ - - - - - - - - - - - - - - - ✿✸✔✤✪ - - - - - - - - - - - - - - ✿✸✔✤✪