Bollywood Movie Review - Housefull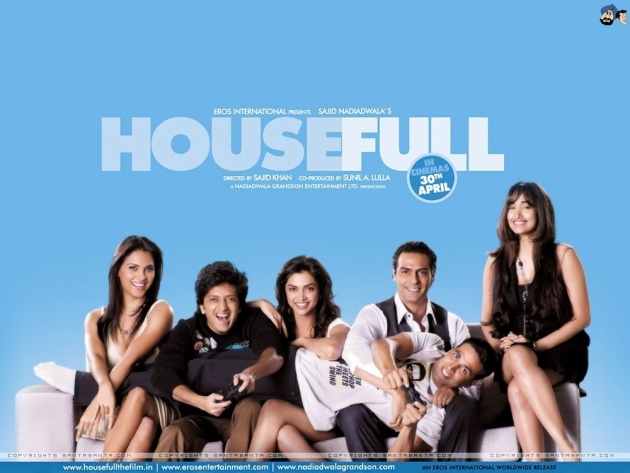 Image Credit: www.santabanta.com
✔ Introduction



Hello Friends, I hope you are doing fine and are having a good time on bitlanders. Today I have come up again with my another new blog with the title of "Bollywood Movie Review - Housefull". Friends, this blog is about a Hit Bollywood movie "Housefull". This story of this movie is about a person who feels that he is extremely unlucky because of so many untoward incidents happened in his life. Whatever, he wants for himself does not happen and the opposite happens. He causes failures and losses to other people around him and has been marked as Unlucky Person. Therefore, everyone avoids him and he is living a terrible life, he wanted to end his life and committed suicide but was saved by someone else to face more ordeals in his life. However, his luck takes a turn later on in his life and he gets whatever he wished for earlier and lives a happy life thereon. The story of the movie was written by Anvita Dutt and was directed by Sajid Khan. The film was produced under the Nadiadwala Grandson Entertainment Indian Film Production Company.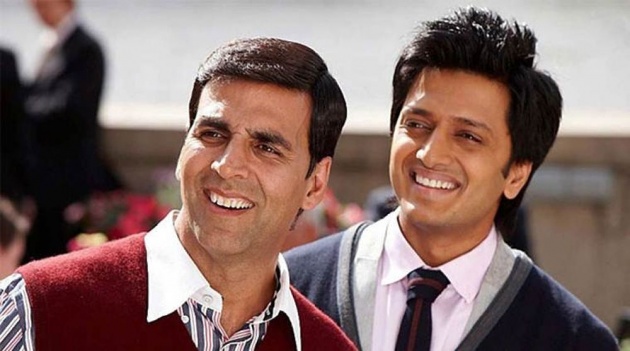 Image Credit: indianexpress.com
This movie "Housefull" was released on April 30, 2010 under the distribution banner of Eros International. Some details of cast of this movie is as under:
✤ Akshay Kumar as Aarush
✤ Deepika Padukone as Sandy
✤ Ritesh Deshmukh as Bob
✤ Lara Dutta as Hatel, Bob's wife
✤ Arjun Rampal as Krishna Rao
✤ Malaika Arora Khan as Pooja Rao
✤ Jiah Khan as Devika
✤ Boman Irani as Batuk Patel
✤ Chunkey Pandey as Aakhri Pasta
✤ Randhir Kapoor as Devika's Father
✤ Suresh Menon as Santa Singh
✤ Manoj Pahwa as Banta Singh
Housefull is full of situational comedy and should be watched without any expectations. Music does not seem like a Shankar-Ehsaan-Loy creation, although it is. Dialogues have a lot of Sajid Khan in them and are ordinary. Housefull does not have a story, but it has picturesque locales. Watch the movie if you need a reason to laugh for three hours as an excuse for having nothing else to do.
Review Source: absurdhistory.wordpress.com
Video Credit: Eros Now via Youtube.com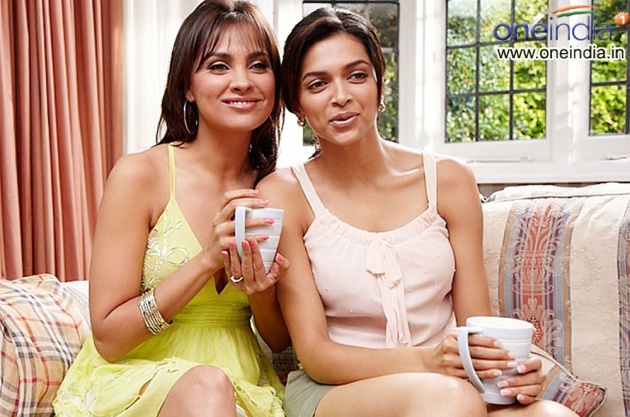 Image Credit: photos.filmibeat.com
✔ Plot Of The Movie
The film begins as people are having good time at Casino in London and are winning a lot of money from there. It is a sign of big concern for the Casino owner because he may have to face a lot of losses if things continue like that. He calls his staff to send Aarush in the Casino and the moment he steps into the Casino, people start to lose the money and within few minutes they lose almost everything they had won earlier. Aarush is known to bring bad luck for the people around him. He meets his girlfriend Pooja Rao who rejects him for being so unlucky and the reason behind her ordeals, he is beaten up by Pooja's brother Krishna Rao there who tells him to stay away from his sister for the rest of his life or he will have to face dire consequences. Dejected Aarush leaves the scene for his friend's house who are Bob and his wife Hatel who allow him to lodge with them in their house. However, after a few incidents which lead to things tumbling in their house, Hatel gets a bit disturbed because of the bad luck Aarush had brought in the house. However, she soon realizes that Aarush is actually looking for some real love and is pacified by her husband Bob. Bob and his wife try to arrange marriage for Aarush with their boss Kishore Samtani's daughter Devika who accepts the proposal quickly. Kishore Samtani sends newly wedded couple to honeymoon where Devika elopes with her American boyfriend and leaves behind a letter for Aarush in which she apologized for her action as it was not possible for her to get the wealth of his father being single. Aarush then understands the reason behind Devika being so quick to accept his marriage proposal.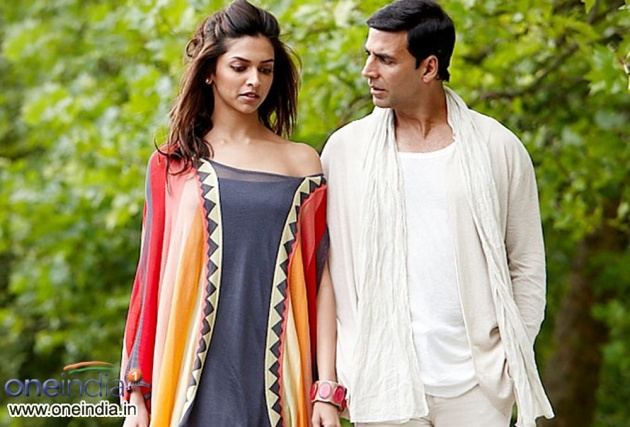 Image Credit: photos.filmibeat.com
Aarush in great distress, commits suicide by trying to drown himself in the sea, however he is saved by Sandy and she takes Aarush back to the Hotel where he spent few moments with his eloped wife Devika. Sandy comes to know through the Hotel Owner, Aakhri Pasta who lies that Aaursh's wife has died in order to create sympathy for Aarush. Sandy shows sympathy to Aarush and gives him company so that he could feel better. Eventually, Sandy and Aaursh fall in love after a few comedy incidents caused by Aakhri Pasta. Sandy informs Aarush that they can get married after he is able to impress his brother Major Krishna Rao. On the other hand, Bob's wife Hatel calls his dad Batuk Patel in India in order to reconcile with him after her love marriage with Bob which he opposed. Hatel tells his father that his son-in-law Bob is a rich person and he'll be impressed and happy to meet with Bob besides the kid they have. Therefore, she asks her dad to visit London to see Bob and his big Mansion that they are living in. Sandy also informs his brother Krishna that Aarush is a financially well-off person, therefore Krishna also visits London to meet with Aarush. Now, Aarush, Hatel, Bob and Sandy arrange a huge mansion in order to impress their relatives when they visit London.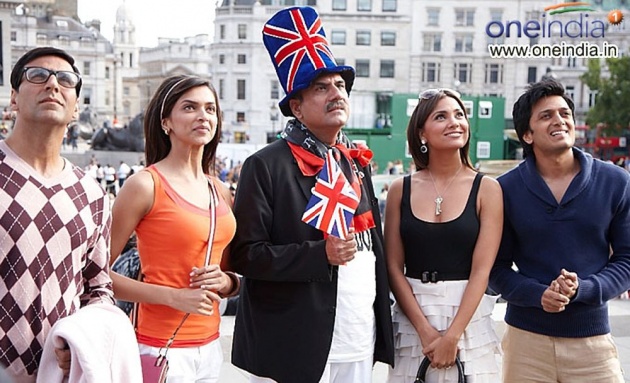 Image Credit: photos.filmibeat.com
When Hatel's father visits London to see his daughter and his son-in-law along with their child, he meets Aarush first and thinks he is the son-in-law. Furthermore, in hurry, they only manage to arrange a black child to be presented to Batuk Patel to his surprise. Comedy situation prevails, as Krishna also reaches the mansion and Aarush finds out that he is the one who punched him after he was rejected by Pooja few years back. Now creating a humor, Aarush is hiding from Krishna and Batuk thinks Aarush is his son-in-law and Bob is actually a Chef. They do not want to reveal their correct identity and want to continue with the confusion. Krishna wants to check Aarush's true intentions with his developed Lie Detector, however, on Sandy's plea, he does not implement his plans. In the end, Bob and Hatel manage to pacify Batuk Patel and shift to his house and live together. Sandy and Aarush get married after the consent of Krishna and they live happy thereafter as Aarush is no more an unlucky person now.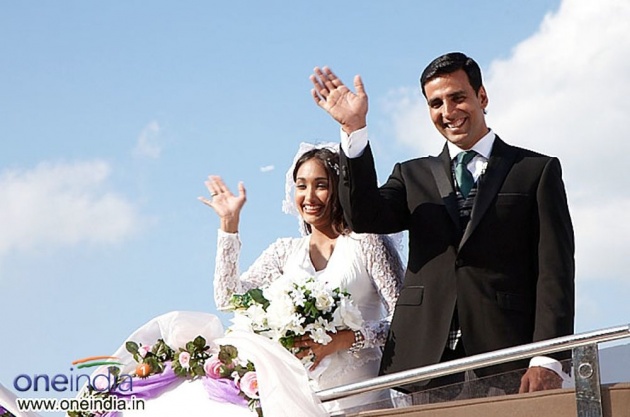 Image Credit: photos.filmibeat.com
Video Credit: T-Series via Youtube.com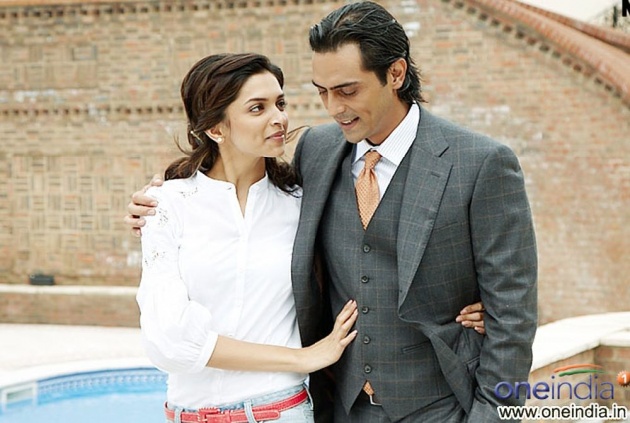 Image Credit: photos.filmibeat.com
✿ Here is Querlo Chat for you. Isn't it fun to chat with a Chatbot ?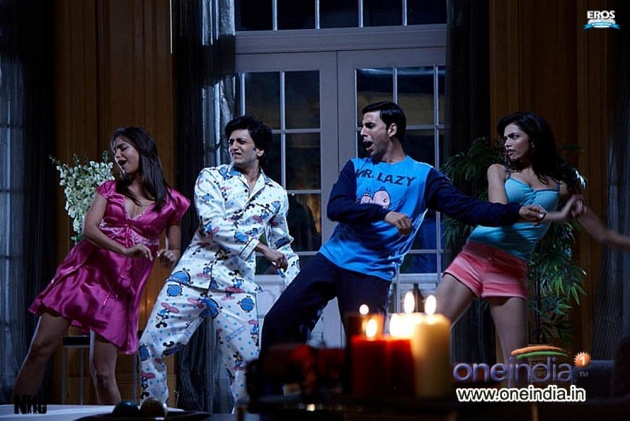 Image Credit: photos.filmibeat.com
✔ My Movie Review - Conclusion
The movie Housefull is comedy based movie and is full with humorous situations throughout its playtime. The film was mainly shot in Europe, therefore, filming locations were awesome and beautiful. The movie made a very good business on the box office and managed to earn more than US Dollars 18 Million compared to its budgeted cost of just around US Dollars 7 Million. The movie set a new trend and laid a foundation for more Housefull movie series as now the filmmakers are in preparation of making 4th edition of Housefull series and is expected to release in the year 2019. All the actors played their characters very well and created the drama and laughters the way Director and the Writer intended to create. The movie deserves to be rated 8 out of 10 stars for its content and music which was melodious and pleasant.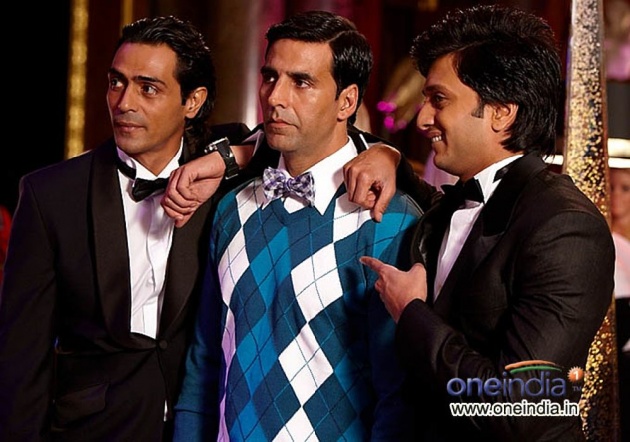 Image Credit: photos.filmibeat.com
✿✸✔✤✪ - - - - - - - - - - - - - - - ✿✸✔✤✪ - - - - - - - - - - - - - - - ✿✸✔✤✪ - - - - - - - - - - - - - - ✿✸✔✤✪

Thanks for Reading. This Blog was written by Rafaquat Noman (a Resident of Saudi Arabia and a Traveler) for bitlanders. If you wish to join bitlanders, Click Here.


DISCLAIMER: The contents of Blog above are that of the author and does not represent his company or agency. The sites, videos, and photos used in this Blog are for information purposes only and links are available for direct access. The author does not receive any monetary benefit from those companies or sites.
✿✸✔✤✪ - - - - - - - - - - - - - - - ✿✸✔✤✪ - - - - - - - - - - - - - - - ✿✸✔✤✪ - - - - - - - - - - - - - - ✿✸✔✤✪