Bollywood Movie Review - Missing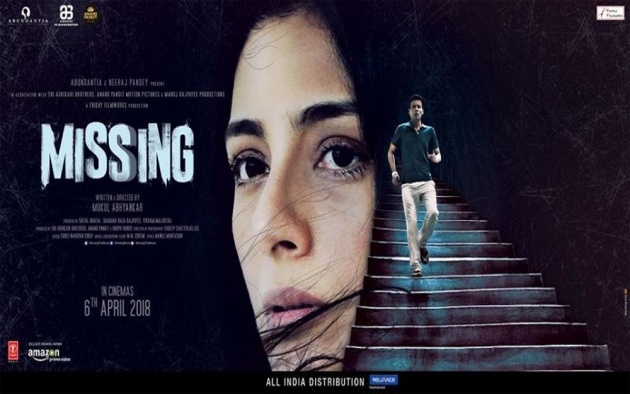 Image Credit: tmvplay.in
✔ Introduction
Hello Friends, today I have come up with my another new Blog with the title of "Bollywood Movie Review - Missing" which is a movie review of a Bollywood movie released in April 2018. This movie is a psycho-suspense thriller movie and its story revolves round a mystery which is about a missing girl. In this movie, a mentally retarded and dangerous lady murders her lover in a mysterious way. The movie is an interesting movie and one should not miss it if they want to watch movies based on Psychological Thriller. This Bollywood thriller movie was directed by Mukul Abhyankar and this movie was produced by the Production Company known as Friday Filmworks. I liked this movie and I hope you are going to like this movie as well.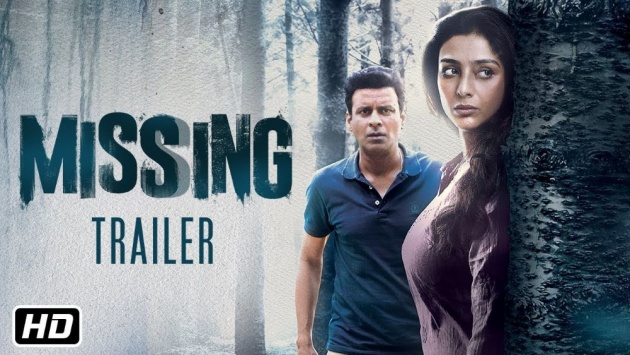 Image Credit: www.newsx.com
The movie "Missing" was released on April 6, 2018 under the distribution banner of Abundantia Entertainment Friday Filmworks. This movie does not have a huge cast, therefore, Some details of cast of this movie is as under:
✤ Tabu as Aparna Dubey
✤ Manoj Bajpayee as Sushant Dubey
✤ Annu Kapoor as Ramkhilawan Buddhu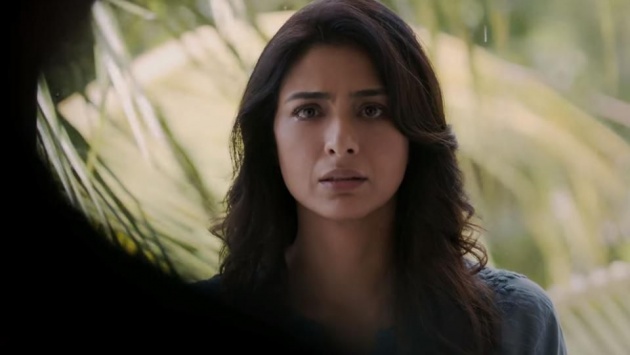 Image Credit: www.hindustantimes.com
It is clear from the very outset that there is more going on here than meets the eye. Director of photography Sudeep Chatterjee's fluid camerawork and evocative lighting and editor Shree Narayan Singh's always-on-the-ball cutting augment the suspense created by Bajpayee'e fascinating facial malleability and range of expressions and Tabu's innate ability to convey, with effortless ease, the intense anguish of a mother whose daughter has gone missing.
Review Extracts From: www.ndtv.com
Video Credit: T-Series via youtube.com
✔ Plot Of The Movie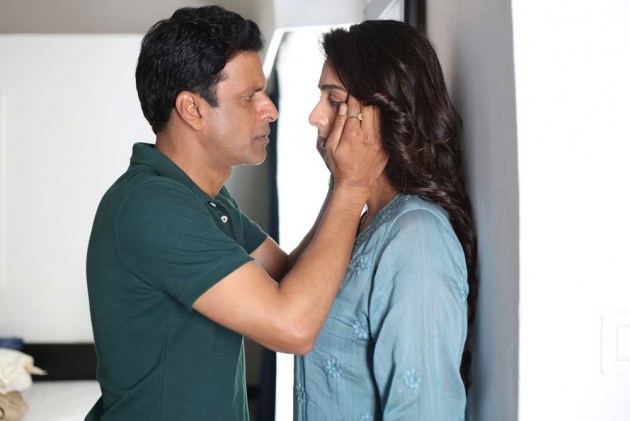 Image Credit: www.openthemagazine.com
The move begins as a businessman Sushant Dubey is planning for a business trip and is trying to make his wife and child understand that he can't take them with him as it is going to be a very busy business trip. He manages to pacify them and goes on with his planning to go on a so called business trip. While on his business trip which is actually a leisure trip, he goes to Mauritius and on a big yacht he meets with his girlfriend Aparna Dubey and then they go in a hotel where he check-in as a husband and wife. He is actually doing this because he is not very happy with his marriage now and wants to spice up his life with a kind of new romance in the form of cheating on his wife with whom he has estranged relationship. At hotel, since he had booked a single room in order to dodge his wife, he asks the hotel staff at the reception to change his room from a single room to a double room. Aparna Dubey is shown to be accompanying a girl with her whose face is not visible in the movie and the baby is sleeping. As the couple start to make love by taking advantage of their solitude, they notice that a man from adjoining room is peeping into rooms. They find themselves in a very uncomfortable position when they had to kind of confront that person because they want to maintain a low profile as much as possible and do not want to be part of any problem which may lead to further grave consequences, especially to Sushant Dubey.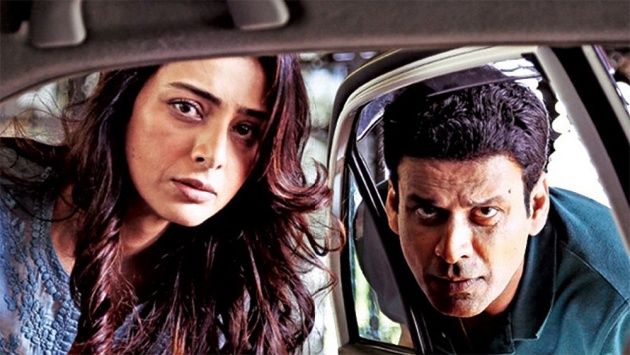 Image Credit: www.rediff.com
As the night falls and the partners get settled down, suddenly Aparna Dubey notices that her three years old girl is missing. They both start searching for the girl which is nowhere to be found. Aparna Dubey is very upset about this as she wants to locate her little girl as soon as possible and at any cost. First of all, the neighbor who was peeping into rooms through peepholes and windows was searched, however, it is revealed that suspect has already left. Thereon, finding no other option, Aparna Dubey calls the Police. Media help is taken in the case and the picture of suspect is aired on different TV channels which results in suspect's being caught with the little girl. However, when Aparna Dubey and Sushant Dubey reach they find out that the girl is different. The suspect claims that the girl is his own daughter. The Police Officer Buddhu arrives and starts investigating the matter. As the investigation goes on, Sushant Dubey clarifies to the Police Officer that he and Aparna Dubey are not real husband and wife and they were just spending their time on vacation. He further informs the Police that he in fact had never seen Titli's face who is Aparna Dubey's daughter.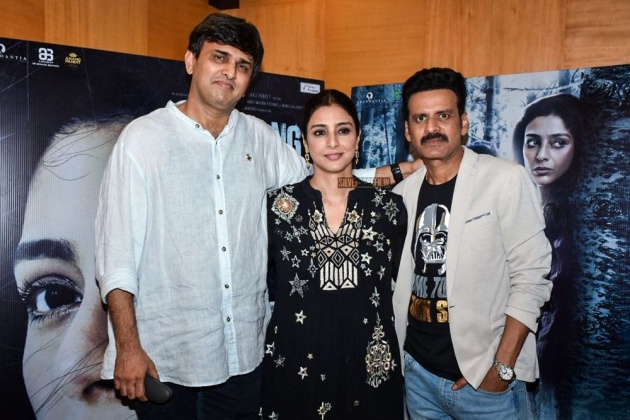 Image Credit: silverscreen.in
Since Sushant Dubey wants to get rid of this difficult situation, he tells Aparna Dubey that he has kidnapped her daughter and he asks her to leave with him instantly. Aparna Dubey agrees and they both leave the hotel quickly without informing anyone. They run towards a thick forest and there Sushant Dubey clarifies that there is no Aparna Dubey's daughter Titli and she is just having an imagination of her daughter. On which Aparna Dubey says that her daughter Titli exists, thus crating a mysterious situation. Back in the hotel and old man arrives and asks the Police Officer Buddhu to find his daughter and he gives a picture of his daughter to the Police Officer and claims that his daughter's name is Titli. When the Police Officer looks at the picture, it is of Aparna Dubey. It is further revealed that Aparna Dubey is actually a mental patient and is an absconder from an asylum who can be very dangerous for the people around. In the forest, the old man's claim proves to be true as Aparna Dubey kills Sushant Dubey there and there is no one to save Sushant Dubey from a psycho killer Aparna Dubey.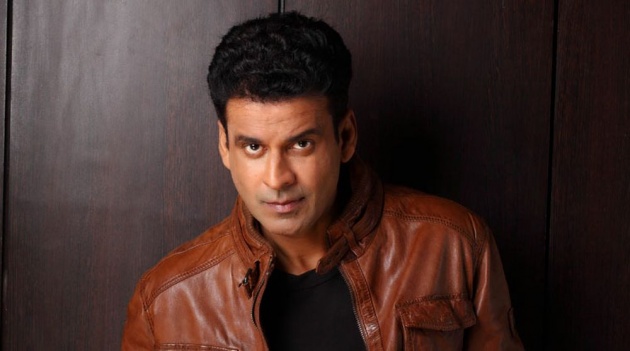 Image Credit: indianexpress.com
✿ Here is Querlo Chat for you. Isn't it fun to chat with a Chatbot ?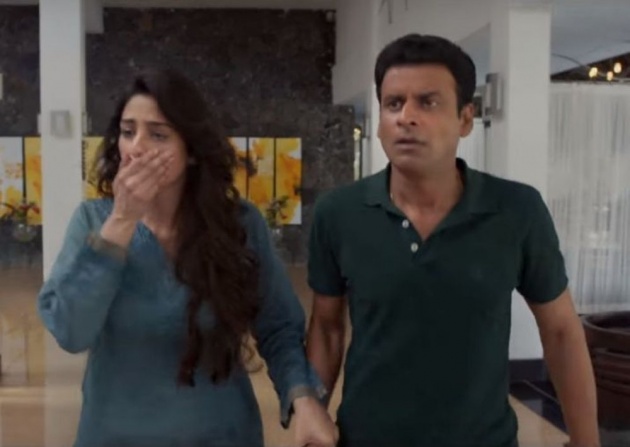 Image Credit: www.indiatvnews.com
Video Credit: Music World via youtube.com
✔ My Movie Review - Conclusion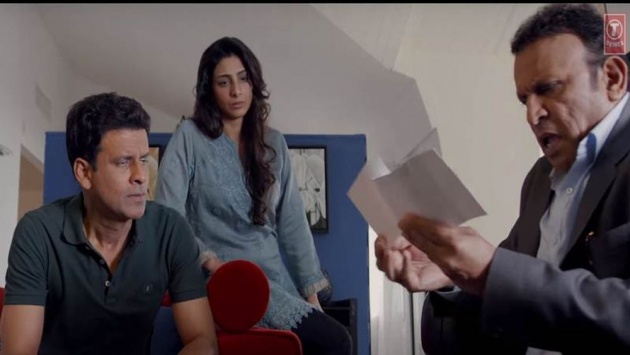 Image Credit: www.freepressjournal.in
The Bollywood thriller movie Missing is a good one. It has the element of suspense and thrill which is a common requirement for a thriller movie like Missing. I liked this movie very much because the senior actors such as Tabu and Manoj Bajayee have done a wonderful job and they have made this movie a worth watching movie because of their acting skills. Although the story is very short and smart and does not have many characters in it but still it entertains the audience. The Director and Producer have done well and the movie is also doing a good job on the box office. Such movies are thrill to watch and the movie Missing has not disappointed the Bollywood movie lovers. I shall rate the movie 6 out of 10 as I found it a very interesting movie.
✿✸✔✤✪ - - - - - - - - - - - - - - - ✿✸✔✤✪ - - - - - - - - - - - - - - - ✿✸✔✤✪ - - - - - - - - - - - - - - ✿✸✔✤✪

Thanks for Reading. This Blog was written by Rafaquat Noman (a Resident of Saudi Arabia and a Traveler) for bitlanders.


DISCLAIMER: The contents of Blog above are that of the author and does not represent his company or agency. The sites, videos, and photos used in this Blog are for information purposes only and links are available for direct access. The author does not receive any monetary benefit from those companies or sites.
✿✸✔✤✪ - - - - - - - - - - - - - - - ✿✸✔✤✪ - - - - - - - - - - - - - - - ✿✸✔✤✪ - - - - - - - - - - - - - - ✿✸✔✤✪