Bollywood Movie Review - Rowdy Rathore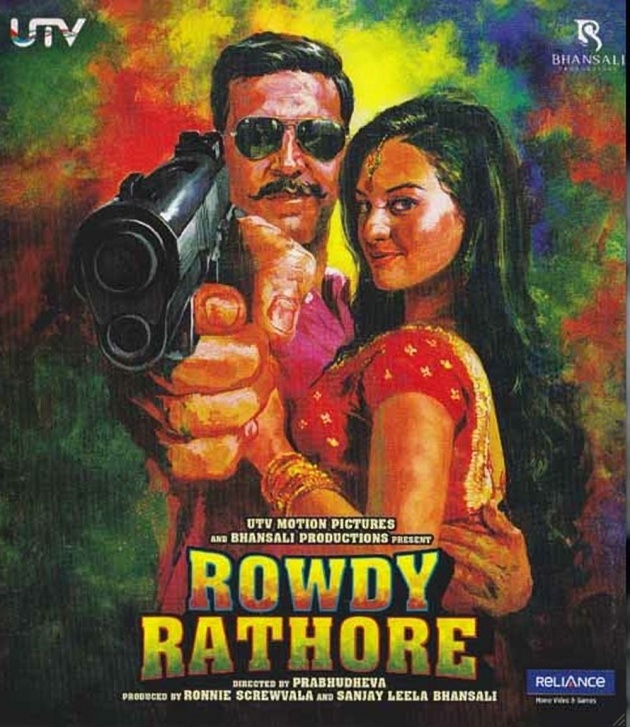 Image Credit: www.blu-ray.com
✔ Introduction



Hello Friends, I hope you are doing fine and are having a good time on bitlanders. Today I have come up again with my another new blog with the title of "Bollywood Movie Review - Rowdy Rathore". Friends, this blog is about a super hit Bollywood movie "Rowdy Rathore". The story of this movie is about two duplicate characters, one is a very devoted and a dutiful Police Officer who has promised to finish all the crimes and the criminals from his administered areas and the other one is a thief who loves to loot people and his favorite hobby and passion is to be a pocket-picker. During the course of events, both characters join and fight commonly with their enemies to end their evils. The story of this Blockbuster and a Mega Hit movie was written by Shiraz Ahmed, directed by Prabhu Deva and was produced by Sanjay Leela Bhansali. who is a prominent Bollywood Film Director, Producer, Music Director and Screenwriter. The movie was produced by the SLB Films, the Indian Production Company.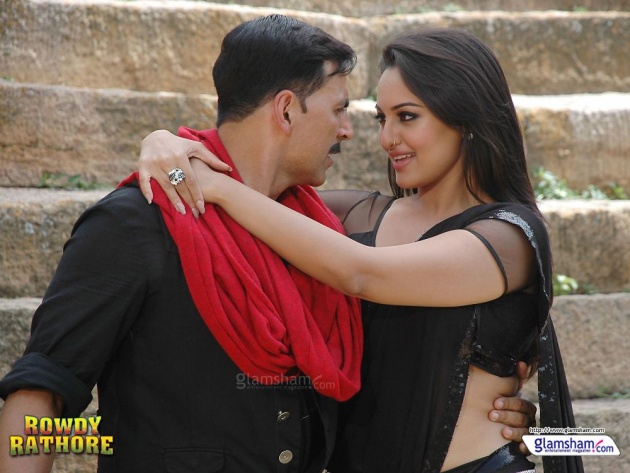 Image Director: www.glamsham.com
This movie "Rowdy Rathore" was released on June 1, 2012 under the distribution banner of UTV Motion Pictures. Some details of cast of this movie is as under:
✤ Akshay Kumar as Shiva and ASP Vikram Rathore (Double Role)
✤ Sonakshi Sinha as Paro
✤ Nassar as Baapji
✤ Yashpal Sharma as Inspector Vishal
✤ Paresh Ganatra as 2G
✤ Supreeth Reddy as Titla
✤ Saniya Anklesaria as Inspector Vishal Sharma's daughter
✤ Ananya Nayak as Chinki
✤ Gurdeep Kohli as Inspector Razia Khan
✤ Anant Jog as Minister
Akshay Kumar is charming as Rowdy and commanding as Rathore. He also pulls off the action convincingly. But there is much more to the actor's potential that the script fails to tap. Sonakshi Sinha plays the quintessential heroine whose biggest task is to put her midriff to display. Nasser as the excessively unkempt villain is expected to ham. Supreeth Reddy as the snarling baddie is too animated. Mushtaq Khan replaces the likes of Harish Patel and Ashok Saraf in playing the villain's comic sidekick. Paresh Ganatra, Yashpal Sharma and Gurdeep Kohli are functional. Akshay Kumar's dancing chemistry with South star Vijay and Prabhu Dheva in the theme track is more appealing than Kareena Kapoor's 10-second appearance.
Review Source: timesofindia.indiatimes.com
Video Credit: UTV Motion Pictures via Youtube.com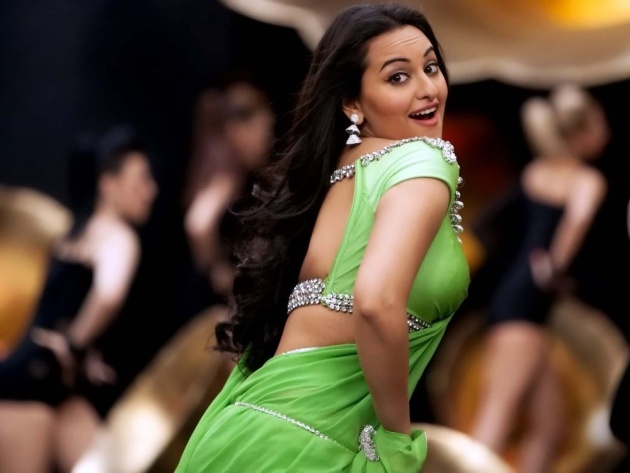 Image Director: www.morewallpapers.com
✔ Plot Of The Movie
The movie begins as Chinki is sitting in the Hospital's waiting area as his father ASP Vikram Rathore is in emergency room and is being operated upon. Over there, an accomplice of a Goon and Gangster Leader Baapji sees him in the hospital and calls Baapji to inform him that ASP Vikram Rathore is still alive in Mumbai whereas Baapji thinks he has killed ASP Vikram Rathore. Baapji send his men to Mumbai to find out ASP Vikram Rathore and kill him. Meanwhile, ASP Vikram Rathore's lookalike Shiva is busy looting the public in whatever way he can i.e. picking pockets, robbery, dacoity etc along with his friend 2G. On one day, they find a rich lady with a big suitcase on a Railway Station, they start communicating with the lady and come to know that suitcase is full of expensive Jewellery. Shiva and 2G manage to deceive the woman by diverting her attention and they take the suitcase away to their own place. As they are about to open the suitcase, Inspector Vishal Sharma reaches there and ask them about the suitcase, they tell Inspector Vishal Sharma that it is there suitcase. When they open it, they find a little girl Chikni who calls Shiva her father. Inspector Vishal Sharma orders Shiva to take the girl with him to his house and take care of her.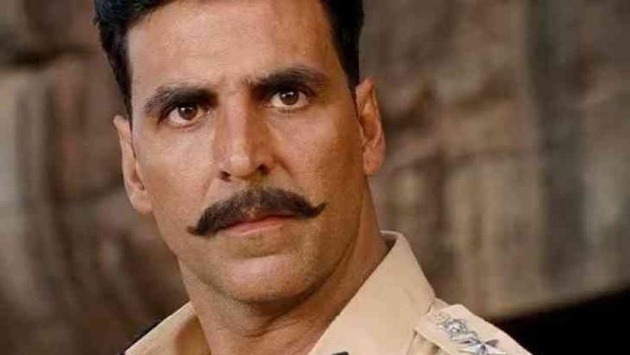 Image Director: www.hindustantimes.com
As Shiva is taking care of little chinki, she meets a girl Paro in the city and falls for her. Shiva tries to impress her with a lot of tricks and manages to win her heart with quite a lot of effort. However, when Paro comes to know that Shiva is a thief, she asks him to leave this bad habit and start earning in fair ways. Shiva agrees to do so but on one day when Paro brings her parents to Shiva's house for meeting, she finds out Chinki there who calls Shiva his father. Shiva tries to clarify the situation but Paro and her parents get much annoyed on the fact that Shiva already has a daughter and they leave for their hometown. Thereafter, since Baapji's accomplices are looking for ASP Vikram Rathore, they accidentally, find out Shiva and since he is exactly a lookalike of ASP Vikram Rathore, they start chasing Shiva in order to catch and kill him. However, ASP Vikram Rathore makes his entry then and kills all the goons of Baapji. Over there, the lady who met Shiva at Railway Station with a suitcase tells him that she is actually Inspector Razia Khan who clarifies the whole story and asks Shive for help as ASP Vikram Rathore is ill and he can't deal with Baapji and his men single handedly for a long time.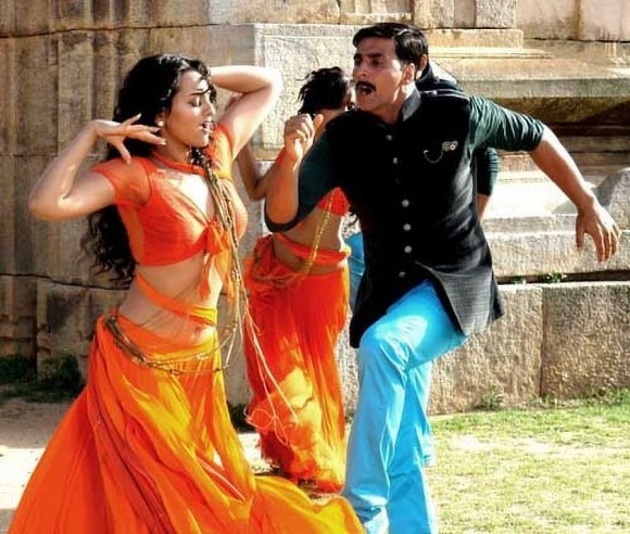 Image Director: www.talkbollywood.com
Inspector Razia Khan and Inspector Vishal Sharma inform Shiva that six months ago when ASP Vikram Rathore was transferred to an Indian town of Devgarh where Baapji was ruling the town as an extortionist and a Dissolute person. ASP Vikram Rathore finds out that Baapji and his son had abducted the wife of already deployed Inspector Vishal Sharma and raped her for many days. ASP Vikram Rathore tries to stop him from creating trouble for people and attempts to arrest Baapji and his son, Baapji becomes his blood enemy and using his links in the Government, he teases and troubles ASP Vikram Rathore and manages to injure him badly with life threatening wounds. ASP Vikram Rathore along with Inspector Vishal Sharma and Inspector Razia Khan asks Shiva for help because ASP Vikram Rathore does not have much time left and he wants Shiva to take care of Chinki as she thinks Shiva is her father. Shiva promises ASP Vikram Rathore that he would do accordingly. Shiva then goes to Devgarh and fights with Baapji and his accomplices and finish their evil shadow from the town and informing everyone that he is ASP Vikram Rathore and he is back forever. Soon Paro comes to know that Shiva has amended his life and now has replaced ASP Vikram Rathore till his life-time, therefore, Shiva and Paro reunite and marry for a happy life thereafter.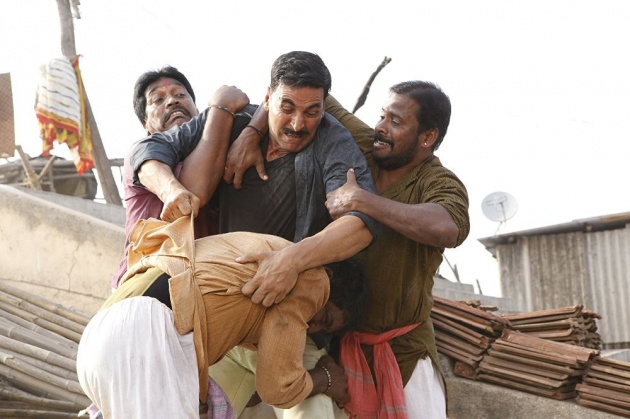 Image Credit: www.imdb.com
Video Credit: Sony Music India via Youtube.com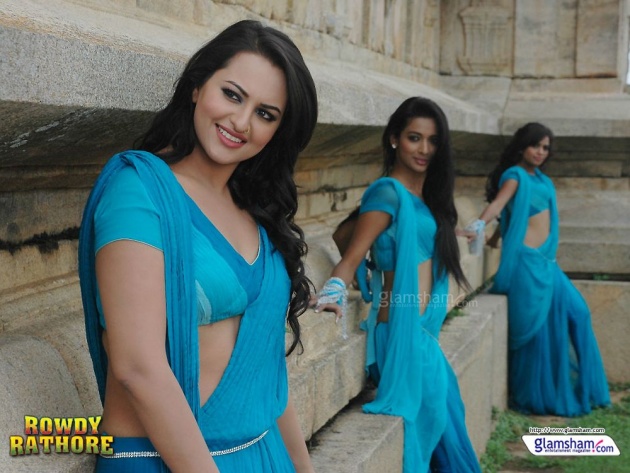 Image Credit: www.glamsham.com
✿ Here is Querlo Chat for you. Isn't it fun to chat with a Chatbot ?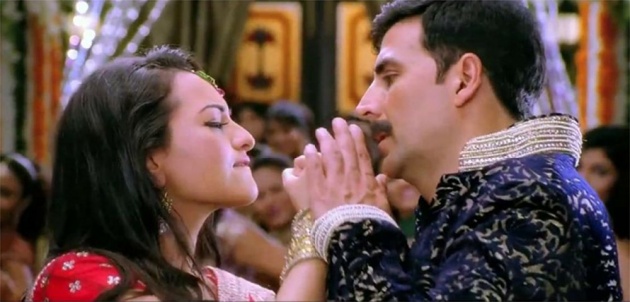 Image Credit: photos.filmibeat.com
✔ My Movie Review - Conclusion
The movie Rowdy Rathore is a very good mixture and combination of Action, Romance, Comedy and Music and this "Masala" is very important for any film to be super hit. This movie has more action than romance and a touch of humor was excellent. The movie provided full entertainment and made the viewers satisfied by providing them with quality entertainment for their time and money. Akshay Kumar as usual, was at his peak and with his subtle acting has made this movie beautiful. The picturization, filming locations were very awesome. The movie made a remarkable progress on the box office, keeping in view the meager production budget of Indian Rupees 450 Million, the movie managed to earn more than Indian Rupees 2006 Million and was a major Hit all over the globe wherever the Bollywood movies are watched. I shall rate the movie 8 out of 10 stars as I liked the movie very much.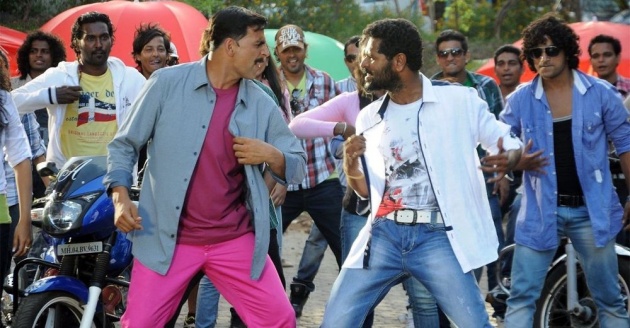 Image Credit: www.justwatch.com
✿✸✔✤✪ - - - - - - - - - - - - - - - ✿✸✔✤✪ - - - - - - - - - - - - - - - ✿✸✔✤✪ - - - - - - - - - - - - - - ✿✸✔✤✪

Thanks for Reading. This Blog was written by Rafaquat Noman (a Resident of Saudi Arabia and a Traveler) for bitlanders.


DISCLAIMER: The contents of Blog above are that of the author and does not represent his company or agency. The sites, videos, and photos used in this Blog are for information purposes only and links are available for direct access. The author does not receive any monetary benefit from those companies or sites.
✿✸✔✤✪ - - - - - - - - - - - - - - - ✿✸✔✤✪ - - - - - - - - - - - - - - - ✿✸✔✤✪ - - - - - - - - - - - - - - ✿✸✔✤✪