Bollywood Movie Review - Shaandaar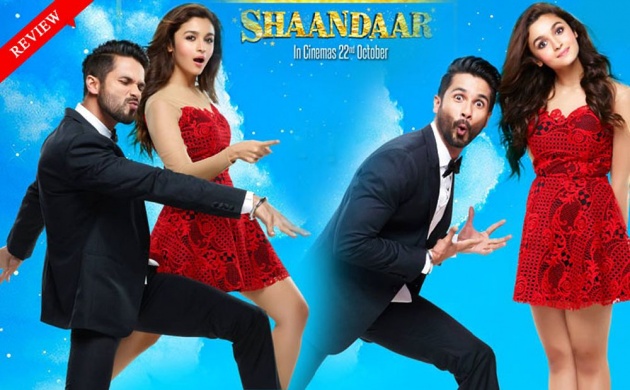 Image Credit: www.koimoi.com
✔ Introduction

Hello Friends, I hope you are doing fine and are having a good time on bitlanders. Today I have come up with my another new blog with the title of "Bollywood Movie Review - Shaandaar". Friends, in this blog I shall review a recently released and a Hit Bollywood movie "Shaandaar". This movie is about a wealthy family in which there is a father who is very rich and has two daughters with two different women. His first love is what he cherished throughout his life and that resulted in his first daughter, however he did not marry that woman and after her death, he married another woman who was materialistic and did not pay much attention to family bond and a loving relationship. The absence of love creates different psychological, emotional and physical voids in the first daughter that are filled by a person who comes into her life with all the love and care she longed for. The movie depicts a story in which there are some greedy personnel who want to occupy the wealth of that rich person by marrying one of his daughter with their son but their bad intentions are timely disclosed and the life of a daughter is saved from complete shattering. This movie was directed by Vikas Bahl and was produced by the Phantom Films Production Company.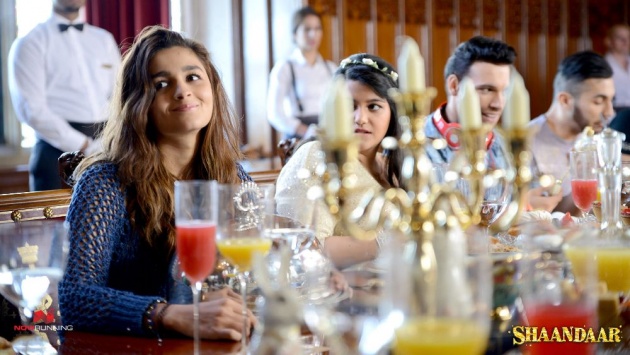 Image Credit: www.nowrunning.com
The movie "Shaandaar" was released on October 22, 2015 under the distribution banner of Fox Star Studios. Some details of cast of this movie is as under:
✤ Shahid Kapoor as Jagjinder Joginder
✤ Alia Bhatt as Alia Arora
✤ Pankaj Kapur as Bipin Arora
✤ Sanjay Kapoor as Mr Fundwani
✤ Niki Aneja Walia as Geetu Arora
✤ Vikas Verma as Robin Fundwani
✤ Sanah Kapoor as Isha Arora
✤ Sushma Seth as Kamla Arora
Shaandaar will eventually side with this generation over their overbearing elders, but then – unlike Dil Dhadakne Do, which might have passed as a credible portrait of modern Indian relations – it's coming from an inherently childish place, all animated backstory and lengthy tickle-fights. Bahl and Dutt treat this wedding as a youngster might a dolls' tea party, attentively passing out sweets and filling everybody's cups with imaginary chai: there's something naively charming about it, even as it reduces Temple Newsam to a fairytale backdrop. I can't say I didn't giggle – I did, often – but as any Yorkshireman would doubtless declare: it ain't half daft.
Review Extracts From: www.theguardian.com
Video Credit: Dharma Productions via Youtube.com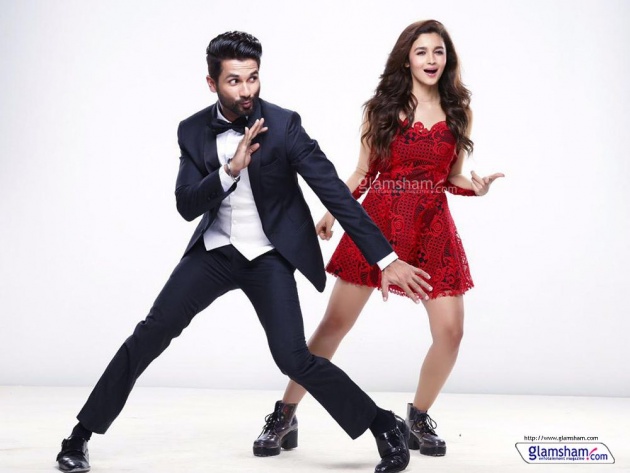 Image Credit: www.glamsham.com
✔ Plot Of The Movie
The film begins as Alia Arora who is a daughter of Bipin Arora is living in a huge castle in England with other family members. Bipin Arora has kept Alia as an adopted girl in order to take care of her, however, she is his real daughter who was born after an affair with a lady who died after giving birth to Alia. Bipin Arora has a wife Geetu Arora and his mother Kamla Arora who are modern women having a high position in the society and they pay much attention to their social status and are always busy thinking about expanding their business in order to become more and more rich. Alia has good relationship with her step sister Isha Arora but her mother Geetu does not like Alia Arora's presence in the house. since Alia has never seen the love of mother, therefore, she faces some physical challenges such as being insomniac. Bipin tries to pacify her by reading stories and by lullabies etc but has never been successful in making her sleep. Both girls are of wedding age and therefore, the family has decided Isha Arora's marriage with another business family of Fundwanis who apparently have a Gold business and are among big dealers of Gold in the world.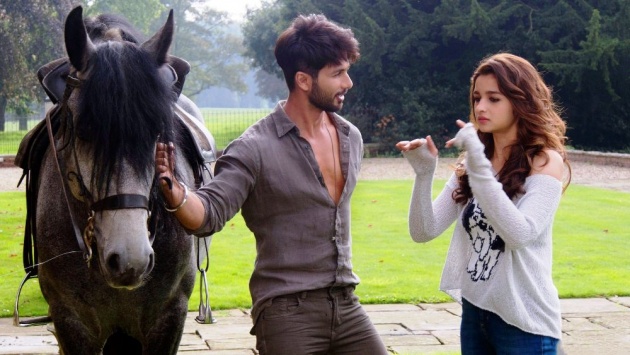 Image Credit: www.glamsham.com
The Fundwanis family visits the castle in which Bipin Arora family is residing in a long line of cars. The head of the Mr Fundwani family is Mr. Fundwani and his son Robin Fundwani is the bride groom. When Robin Fundwani sees Isha he dislikes her because he thinks Isha is a fat girl whereas he is a very handsome guy who takes care of his physical appearance and goes to gym on daily basis for perfect body shape. He expresses his feelings to Isha on numerous occasions which hurts Isha badly. However, Fundwani family is about to go bankrupt and for them this marriage is very important because they shall get a lot of wealth as a result of this marriage. On the other hand, The Bipin Arora family is also in bad shape financially and they expect the same from Fundwani family. In the course of events, Alia meets Joginder who comes at the castle as an event manager for the marriage ceremony and they fall for each other. This affairs results in calmness for Alia and she starts to sleep in the presence of Joginder. As the matters are being settled for marriage, Joginder and Alia feel that Robin Fundwani is not sincere with Isha and Isha expresses the same feelings to them as Robin always keeps teasing Isha for her appearance.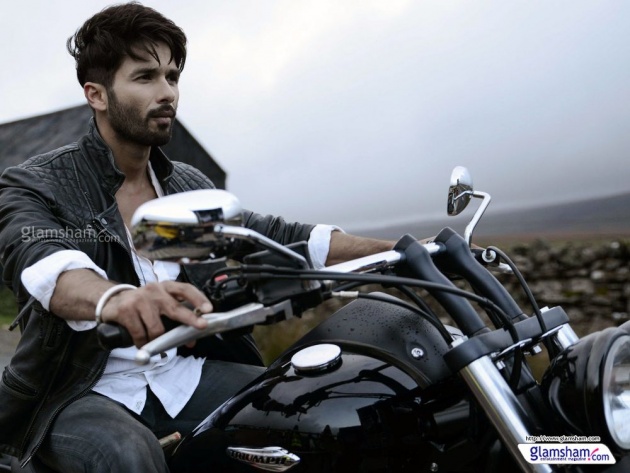 Image Credit: www.glamsham.com
During the preparations of marriage function, the Kamla Arora who is an old lady, suddenly dies because of her illness. Bipin Arora is upset and wants to postpone the marriage but Mr. Fundwani urges Bipin Arora and their family to go on with the marriage function. This alarms Bipin Arora about Fundwani family's intentions and starts to keep a close eye on them. He also notices that his daughter has shown some improvements in her physical appearance and mental approach and he soon finds out that her daughter is in love with Joginder. He resists this relationship because he thinks Joginder is not of their standards but soon realizes that Alia and Joginder are in real love and Alia feels safe and happy in the presence of Joginder. Therefore, he stops resisting Alia's wish to spend her life with Joginder. As the marriage function is approaching near, Isha becomes very upset with the behavior of Robin fundwani and on the marriage day, she announces that she is not happy with this marriage and therefore she wants to cancel it. This infuriates Mr. Fundwani who tries to complete the marriage rituals forcefully. However, Isha has support of Bipin arora as well as Joginder and Alia. In a chaotic situation, Alia along with Joginder and Bipin Arora fly off the castle in a short plane leaving behind Fundwani family and his mean wife to live their peaceful life somewhere else.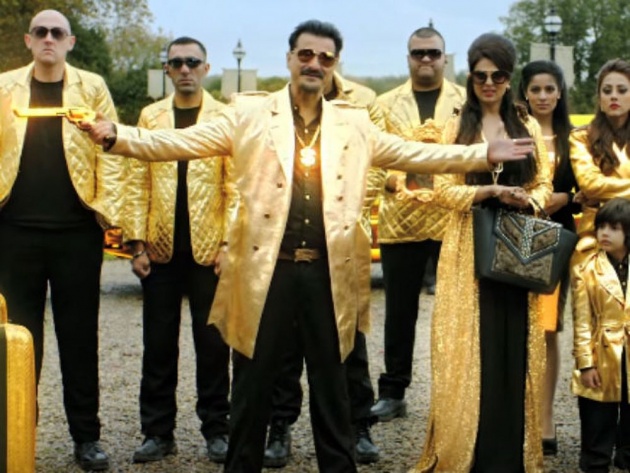 Image Credit: movies.ndtv.com
✿ Here is Querlo Chat for you. Isn't it fun to chat with a Chatbot ?
Video Credit: Zee Music Company via www.youtube.com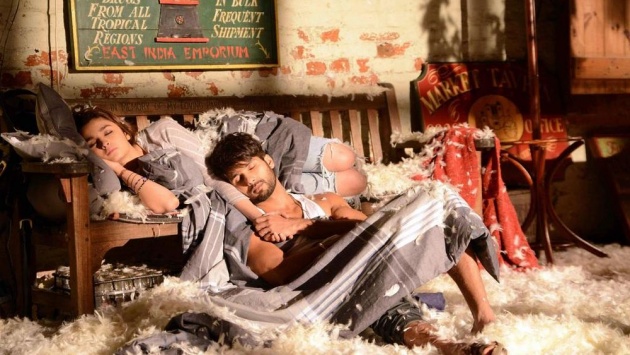 Image Credit: www.thenational.ae
✔ My Movie Review - Conclusion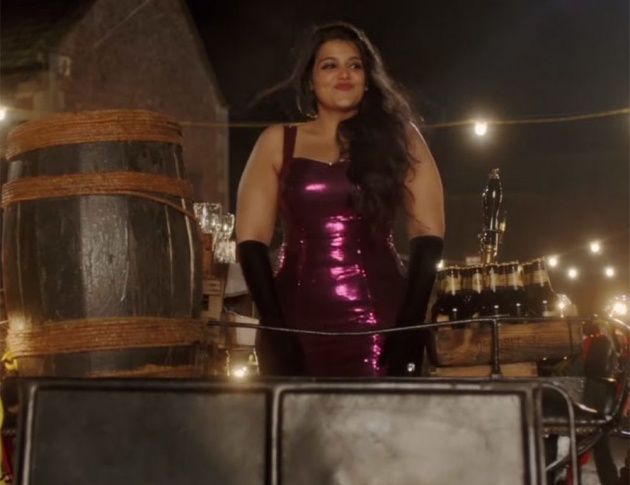 Image Credit: www.news18.com
The movie "Shaandaar" is a nice family movie with a touch of comedy and depiction of different family affairs. The movie forwards the message that love in relationships is very important which can solve many problems either financial or emotional. The filming locations in Leeds England are awesome and very pleasing to the eyes as there is clear atmosphere with lush green fields in the background. The actors and filming sequence of the story was good and keeps the viewers interested. The film provides entertainment and has good quality songs which are trademark of Indian Films. On the whole, I shall rate the movie 7 out of 10 and I feel this movie is a treat to watch. The movie songs were quite famous because they had a touch of modern music style which was welcomed by Bollywood movie lovers. The movie is a kind of happy go lucky movie with depiction of emotional feelings in a very nice manner.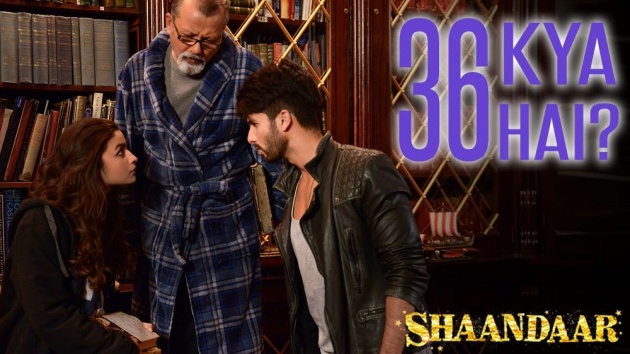 Image Credit: www.youtube.com
✿✸✔✤✪ - - - - - - - - - - - - - - - ✿✸✔✤✪ - - - - - - - - - - - - - - - ✿✸✔✤✪ - - - - - - - - - - - - - - ✿✸✔✤✪

Thanks for Reading. This Blog was written by Rafaquat Noman (a Resident of Saudi Arabia and a Traveler) for bitlanders.


DISCLAIMER: The contents of Blog above are that of the author and does not represent his company or agency. The sites, videos, and photos used in this Blog are for information purposes only and links are available for direct access. The author does not receive any monetary benefit from those companies or sites.
✿✸✔✤✪ - - - - - - - - - - - - - - - ✿✸✔✤✪ - - - - - - - - - - - - - - - ✿✸✔✤✪ - - - - - - - - - - - - - - ✿✸✔✤✪