Bollywood Movie Review - Tanu Weds Manu: Returns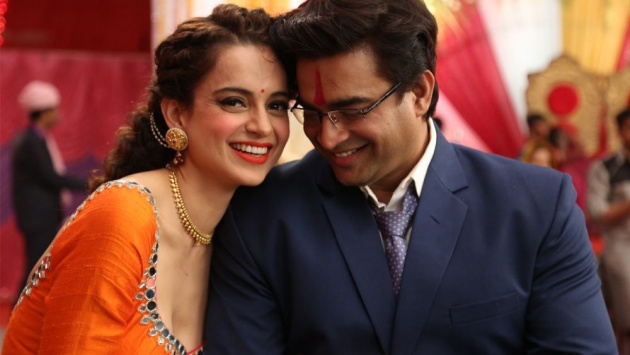 Image Credit: wall.alphacoders.com
✔ Introduction



Hello Friends, I hope you are doing fine and are having a good time on bitlanders. Today I have come up again with my another new blog with the title of "Bollywood Movie Review - Tanu Weds Manu: Returns". Friends, this blog is about a Hit Bollywood movie "Tanu Weds Manu: Returns". This movie is a sequel to its original film released in 2011 with the title of Tanu Weds Manu. The story of this movie revolves around two characters who got married after a long battle with their families and friends and it also involved a lover who wanted to get married with the girl but gave in later on. Now, after quite a few years of marriage, the relationship between the couple can be called anything but a loving relationship. The movie depicts as to how it becomes difficult sometimes to carry on with the relationship which sometimes turns into a boring relationship. The Director of this movie was Aanand L. Rai and the Producer of this movie was Krishika Lulla. The film was produced under the supervision of Colour Yellow Productions.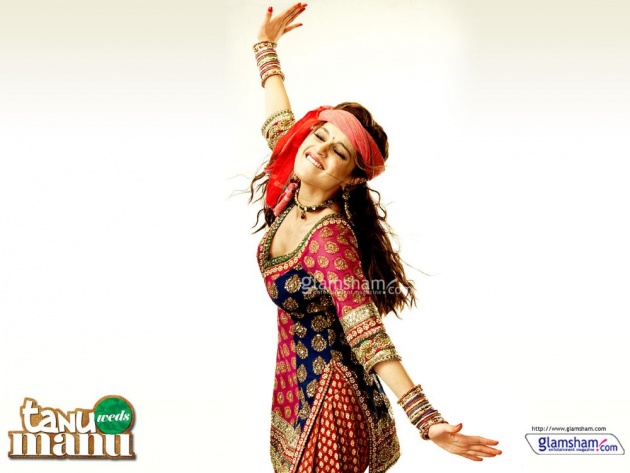 Image Credit: www.glamsham.com
The movie "Tanu Weds Manu: Returns" was released on May 22, 2015 under the distribution banner of Eros International. Some details of cast of this movie is as under:
✤ R. Madhavan as Manu
✤ Kangana Ranaut as Tanu
✤ Jimmy Sheirgill as Raja Awasthi
✤ Deepak Dobriyal as Pappi Bhaisaab
✤ Eijaz Khan as Jassi Gill
✤ Swara Bhaskar as Payal Gill
✤ Mohammed Zeeshan Ayyub as Arun
✤ Rajendra Gupta as Tanu's Father
✤ Navni Parihar as Tanu's Mother
✤ Dipti Misra as Manu's Mother
The plot's racily pacy. Packing in eccentric characters, hilarious scenes - Manu's mother has a whole monologue, nagging - and emotions that tug at your heart while tickling you pink, crisp editing and deeply authentic visuals keep surprising. The music glows while gemstone-like scenes evoke crazy romance, crushing heartbreak - and delightful new crushes.

Aanand L. Rai merits applause for his masterful direction of Himanshu Sharma's rich, riotous story. Evoking a new-age Hrishikesh Mukherjee, Rai keeps things tight, light, yet layered - and handles two leading ladies, one of whom deserves an extra half-star.
Review Source: timesofindia.indiatimes.com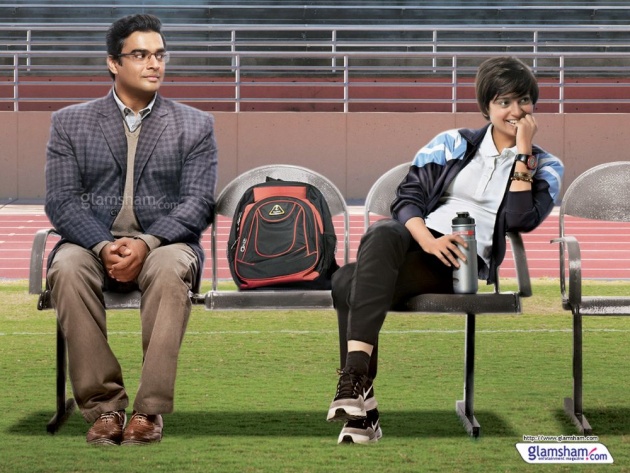 Image Credit: www.glamsham.com
Video Credit: Eros Now via Youtube.com
✔ Plot Of The Movie
The move begins as Tanu and Manu are fighting in a Marriage rehabilitation center in London where both Tanu and Manu are giving the reasons behind failure of their marriage after four years. Tanu alleges Manu of practicing various traits which are destroying their marriage. Manu gets infuriated and therefore, is overpowered by the staff and the Doctor gives him relaxing medicines. After Manu is held at the hospital for his mental check-up, Tanu decides to leave England and reaches India. In the meantime, Tanu informs Pappi that Manu is in hospital and asks him to come and take Manu form the hospital. When Tanu reaches Kanpur, she tells her family that she has left Manu in England and she will stay in India now. Her family gets disturbed at this but they are heopeful that things will get sorted out between Tanu and Manu later on. With the passage of time, Tanu and Chintu who is residing at Tanu's house as a paying guest develop a chemistry between them which Chintu thinks is a love-affair, whereas Tanu grades it as only a friendly relationship.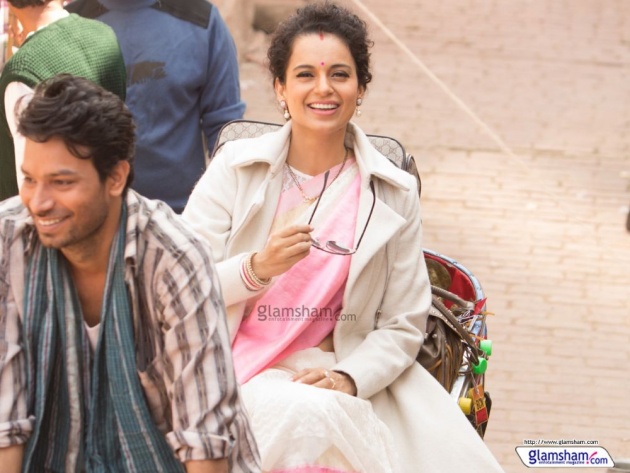 Image Credit: www.glamsham.com
Pappi reaches London and brings Manu back to India where Manu meets a local college girl Kusum who is look-alike of Tanu. Both Manu and Kusum starts to meet each other as Manu thinks that Kusum is a nice girl and Kusum feels that Manu can be helpful later on with her academics. Soon they fall in love and want to get married. However, when they discuss this matter with Kusum's brother Omi, he tells Manu that Kusum's family has confirmed the marriage of Kusum with Raja Awasthi who was an ex-lover of Tanu and this creates a very difficult situation for Manu as this becoems the second time he is falling for the girl which Raja wants to get married with. However, they decide to be brave and follow their heart's wishes. On the other hand, Chintu wants Tanu and keeps playing different tactics to get her. Raja Awasthi also comes into the story and is very angry at Manu when he hears about Tanu's complaints against Manu.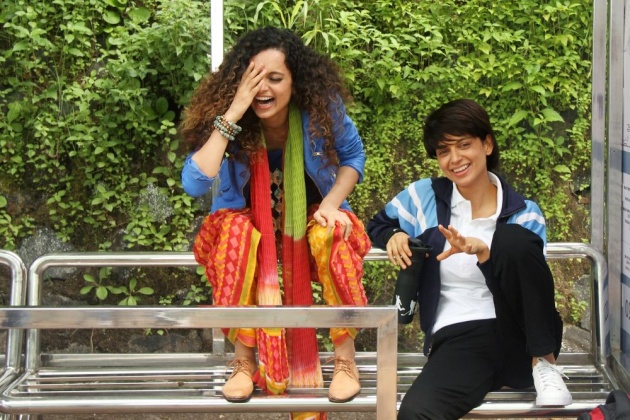 Image Credit: jonvilma.com
After a lot of effort, Manu and Kusum finally convince the Kusum family for their marriage and when Tanu and Raja come to know that Manu is getting married again and with the girl Raja wants to marry, they become even more infuriated. However, after a lot of turns and twists, when both Tanu and Manu meet again and discuss each other, they feel that their marriage still has some potential and they should give it another chance. Tanu comes to know that Kusum is a nice girl and if Manu wants, she will not create any hurdle in their marriage. However, Manu is double-minded now and feels that he can't get married with Kusum who has also realized that Manu is still in love with Tanu. Therefore Kusum herself calls off the wedding and tells Manu to leave with Tanu and live a happy life together. The film comes to an end as both Tanu and Manu reunite happily and Kusum tests her Karate skills on Chintu who is still jealous of Manu and Raja. Besides, he is also found to be bad-mouthing about Manu in public, therefore, he gets the treatment from Kusum.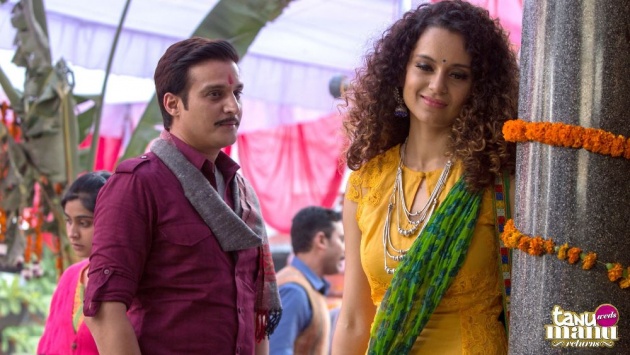 Image Credit: jonvilma.com
Video Credit: Eros Now via Youtube.com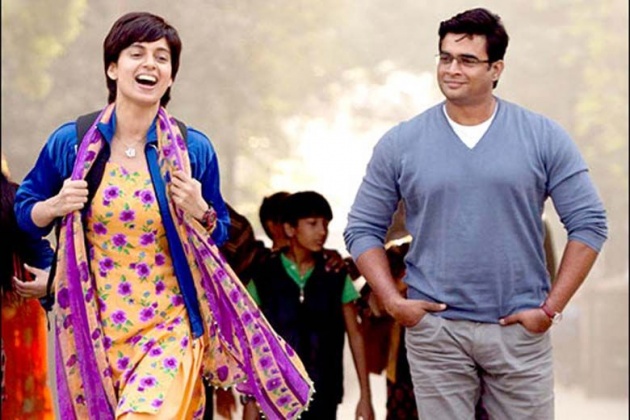 Image Credit: www.financialexpress.com
✿ Here is Querlo Chat for you. Isn't it fun to chat with a Chatbot ?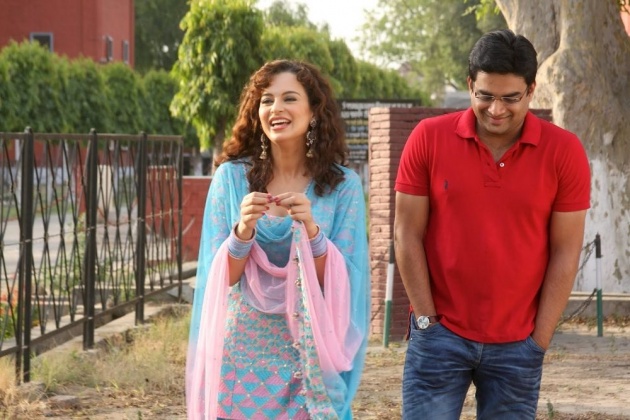 Image Credit: bollywoodfilmfame.com
✔ My Movie Review - Conclusion
The movie Tanu Weds Manu: Returns is a very good romantic love story. I liked it very much because it keeps the audience guessing as to what is going to happen next. The pace of the movie is awesome and although the movie is based on a love story, the touch of humor in the movie has done wonders for its publicity. The Indian culture was shown to its fullest and the movie has a great message for married couples. The movie depicts the ups and downs in a marital relationship and throws light on the fact that this bond of husband and wife is not weak and there is always an element of love between a couple who seems to be fighting all the time. The fight actually works as a love spark between the couple which is very essential for them. Sometimes, couple feel that their relationship has become boring and they want to get away, however, they must give it a second thought as this marital relationship is a basic unit of love and family system in the world which the movie shows in an amicable manner.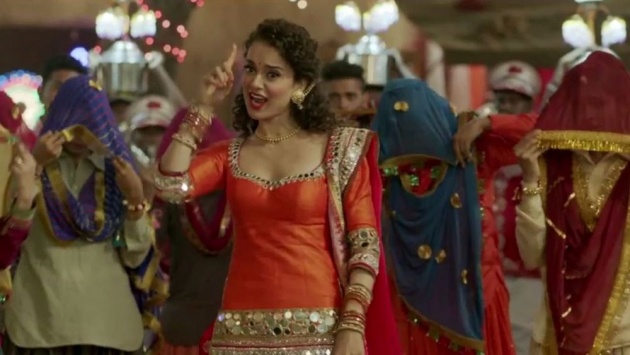 Image Credit: www.maglol.com
✿✸✔✤✪ - - - - - - - - - - - - - - - ✿✸✔✤✪ - - - - - - - - - - - - - - - ✿✸✔✤✪ - - - - - - - - - - - - - - ✿✸✔✤✪

Thanks for Reading. This Blog was written by Rafaquat Noman (a Resident of Saudi Arabia and a Traveler) for bitlanders.
✿✸✔✤✪ - - - - - - - - - - - - - - - ✿✸✔✤✪ - - - - - - - - - - - - - - - ✿✸✔✤✪ - - - - - - - - - - - - - - ✿✸✔✤✪