Bollywood Movie Review - Toilet: Ek Prem Katha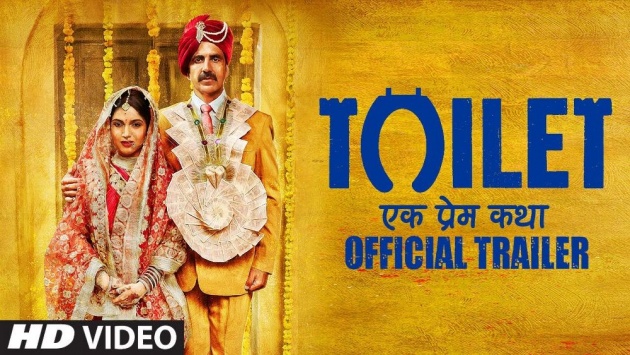 Image Credit: abpnews.abplive.in
✔ Introduction


Hello Friends, I hope you are doing fine and are having a good time on bitlanders. Today I have come up with my another new blog with the title of "Bollywood Movie Review - Toilet: Ek Prem Katha". Friends, in this blog I shall review a recently released Bollywood movie "Toilet: Ek Prem Katha". This Bollywood movie is a story about and educated Indian wife and her husband who make efforts for proper sanitation in their village. In India, people go to fields for emptying their bowels and for urination as making proper toilets is not a common thing in Indian villages. This also has a so called religious aspect as well because they feel that making toilet in a house makes the house dirty where spiritually can't exist. That's why they don't make toilets when constructing their homes. Males do not have much problems but females of the villages have to go in early hours before the sun rise in order to defecate which is a big concern for many females in the Indian villages. This film was directed by Shree Narayan Singh who has been an active Film Director and Editor in the Indian Film Industry since 2008. This film was produced by KriArj Entertainment Production Company in India.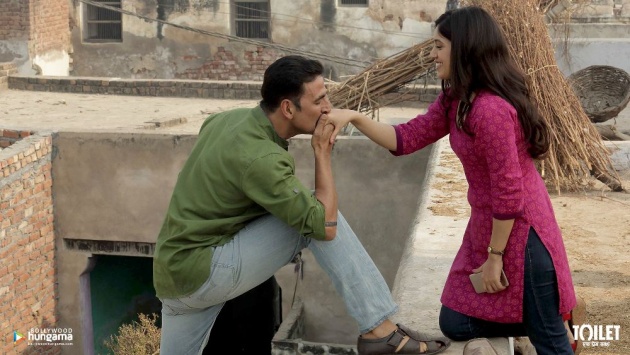 Image Credit: www.bollywoodhungama.com
This movie "Toilet: Ek Prem Katha" was released on August 11, 2017 under the distribution banner of Viacom 18 Motion Pictures. Some details of cast of this movie is as under:


✤ Akshay Kumar as Keshav
✤ Bhumi Pednekar as Jaya
✤ Anupam Kher as Dinanath
✤ Sudhir Pandey as Keshav's father
✤ Divyendu Sharma as Narayan
✤ Rajesh Sharma as Mathur
✤ Shubha Khote as Keshav's grandmother
✤ Ayesha Raza Mishra as Jaya's mother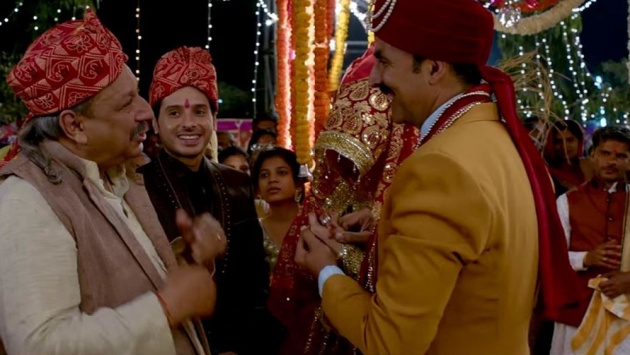 Image Credit: www.bestquotesphotos.com
For most of us who take the toilets in our homes for granted, the burning issue of 58% Indians practising open defecation could be a flush-worthy concept. But, director Shree Narayan Singh holds up a mirror to society, showing us how our superstitious villagers, lazy administration and corrupt politicians have actually converted India into the world's largest shit-pond. Women especially, are treated more insensitively than cattle!

This film is a satirical take on the age-old 'tradition' of seeking fields to relieve ourselves. Mercifully it steers clear of being a documentary on sanitisation. Instead TEPK is a robust love-story striking a balance between entertaining and educating. Writer-duo Siddharth-Garima take us through this eye-opening journey of how we need to build toilets for our women (if not a Taj Mahal) through dramatic conflicts between the lead couple — Keshav and Jaya, followed by those between Panditji (Sudhir Pandey) and his older son.

Review Extracts From: timesofindia.indiatimes.com


Video Credit: Viacom18 Motion Pictures via Youtube.com
✔ Plot Of The Movie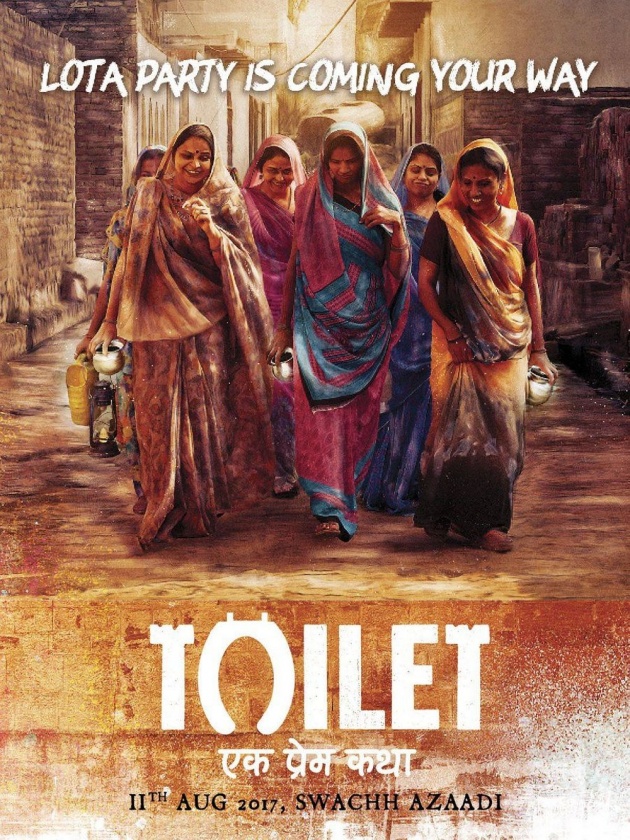 Image Credit: www.pinterest.co.uk
The movie begins as in a typical Indian village there lives a person Keshav whose female relatives in the house go to fields for emptying their bowels and urination early in the morning. Keshav's age is of marriage now, therefore, his father who is a religious Hindu Pandit marries him with Buffalo before marrying him with a girl in order to cast away any bad luck from Keshav. Keshav accepts his father's wish reluctantly and marries a Buffalo. Since Indian people are superstitious, therefore such practices are common in India. Thereafter, Keshav in the course of events meet Jaya and falls in love with her personality. He proposes to her and she agrees with his proposal. However, it is a demand of Keshav's father that the girl Keshav will marry should have a double thumb in one of her hand, again for superstitious reasons. Keshav somehow manages the fake double thumb for Jaya and when family of Keshav visits Jaya's house to see Jaya they confirm the wedding after seeing the double thumb of Jaya. Thereafter, Keshav and Jaya finally get married.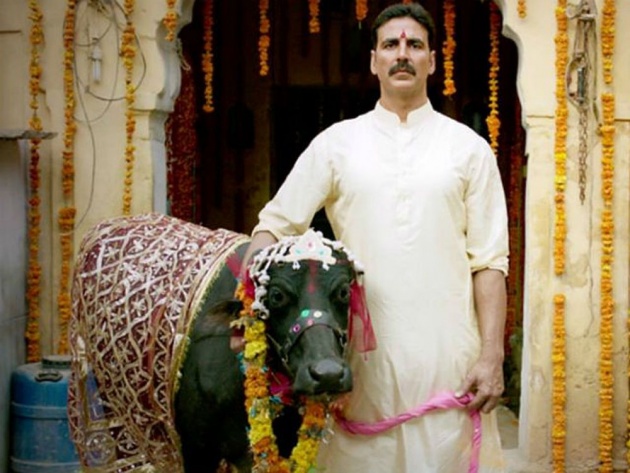 Image Credit: www.ndtv.com
The story takes a new turn when Jaya comes into home of Keshav after their marriage. She gets very upset that there is no toilet in the Keshav's house and she will have to go with other women of the house to nearby fields early in the morning before sunrise in order to urinate and defecate. On the first day, she reluctantly goes with other women of the house but comes back without doing it because she feels so much uncomfortable defecating like that. When she comes back she asks Keshav to make a toilet in his house for her if no one else needs the toilet because she just can't accept going to fields for defecation. this creates a big problem for Keshav because he knows his father is not likely to allow him to make a toilet in their house. Keshav tries to pacify Jaya but she shows her determination and tells Keshav straight away that she needs a toilet as soon as possible. Keshav for the time being manages to take Jaya in the neighborhood where they have a toilet in their house. He also takes his wife to Railway station where she can defecate in a train's bathroom which is standing at the railway station for 10 minutes stop.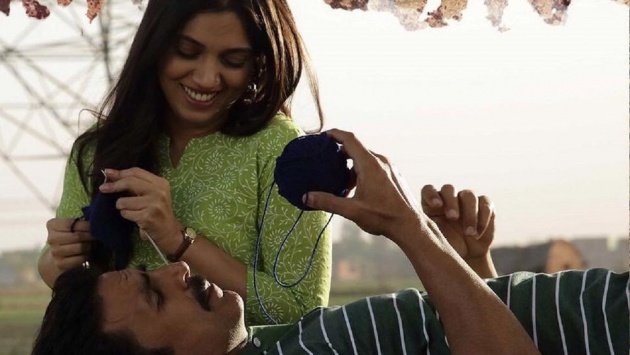 Image Credit: www.firstpost.com
As anticipated by Keshav, his father strongly condemns the idea of making toilet in their house and opposes this notion. When they are not allowed to make a toilet inside the house, Keshav and Jaya plan to make a public toilet outside their house with the help of Government's officials responsible for making public toilets, however, when they have not yet even completed the construction of toilet, Keshav's father along with his companions manage to break the toilet in the absence of Keshav. Seeing this level of stubbornness of Keshav's father, she decides to leave the Keshav's house and leaves for her parents' house. Over there, she files for divorce in a Court citing the reason that reason for divorce is unavailability of toilet which is a basic necessity. This Court case gets widespread media coverage because this becomes a unique case where a wife is asking for divorce because of unavailability of toilet. This situation is very painful for Keshav and he tries to pacify his father and makes efforts to convince him to make a toilet near their house. On one eventful day, Keshav's grandmother slips as she leaves for defecation early in the morning and gets herself injured. She confronts Keshav's father to let Keshav make this toilet because this is very important for female members of the family. Keshav's father reluctantly allows Keshav to make toilet which finally ends the conflict and Jaya returns to Keshav home in the end having taken the Court case back for divorce. Now public toilets all over the village are constructed for making the lives of people easy in the village.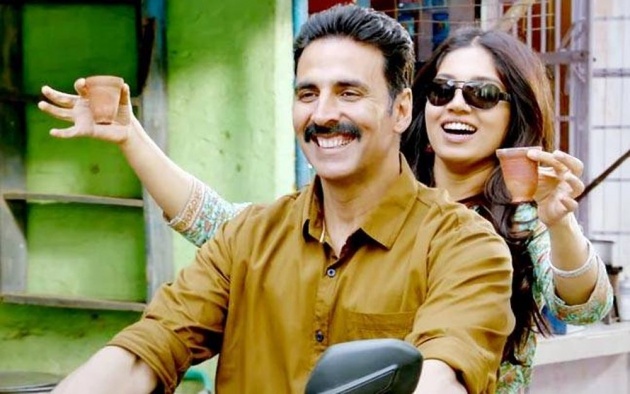 Image Credit: www.bollywoodbee.in
✿ Here is Querlo Chat for you. Isn't it fun to chat with a Chatbot ?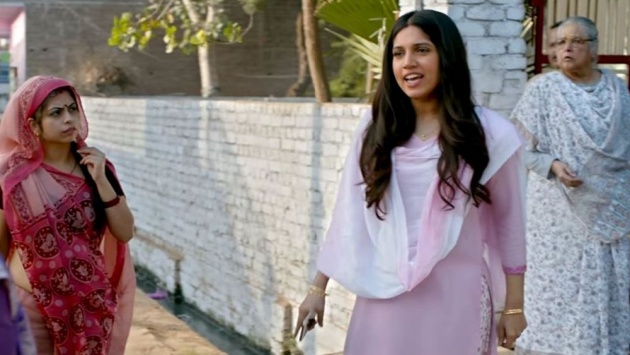 Image Credit: www.bestquotesphotos.com
✔ My Movie Review - Conclusion
The movie "Toilet: Ek Prem Katha" is a very nice movie which throws light on the sanitation value and sanitation arrangements in the rural areas of the country. Poor sanitation causes a lot of diseases and outbreaks which further aggravates the situation. In India so many people die because of sanitation issues and not having toilet in their houses is a big problem which is very big threat to the overall health of the society. The Director and Producer came up with a very good idea to make people realize the importance of Toilets in their houses. The filming sequence, acting and visual effects were nice in the movie. The movie had the production budget of around Indian Rupees 200 Million whereas the movie was declared as a Commercially Hit movie and managed to earn more than Indian Rupees 2160 Million. The movie has a comedy element in its story which keeps the movie's pace alive and avoids boring the viewers.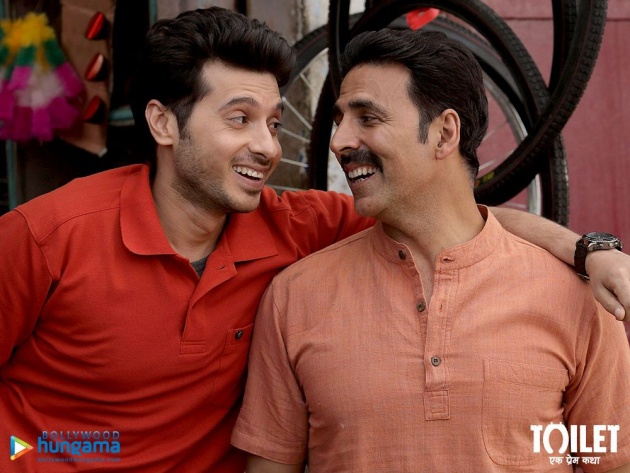 Image Credit: www.bollywoodhungama.com
✿✸✔✤✪ - - - - - - - - - - - - - - - ✿✸✔✤✪ - - - - - - - - - - - - - - - ✿✸✔✤✪ - - - - - - - - - - - - - - ✿✸✔✤✪






Thanks for Reading. This Blog was written by Rafaquat Noman (a Resident of Saudi Arabia and a Traveler) for bitlanders.



DISCLAIMER: The contents of Blog above are that of the author and does not represent his company or agency. The sites, videos, and photos used in this Blog are for information purposes only and links are available for direct access. The author does not receive any monetary benefit from those companies or sites.

✿✸✔✤✪ - - - - - - - - - - - - - - - ✿✸✔✤✪ - - - - - - - - - - - - - - - ✿✸✔✤✪ - - - - - - - - - - - - - - ✿✸✔✤✪