"Very few of the convicted perpetrators are effectively serving a sentence, due to the low penalties imposed or other benefits granted. The Declaration on the Protection of all Persons from Enforced Disappearance requires that acts of enforced disappearances are sanctioned in accordance with the gravity of the crime," according to the experts of the UN Working Group on Enforced or Involuntary Disappearances. (The Declaration was adopted by the UN General Assembly in 1992 and states that "any act of enforced disappearance is an offense to human dignity," and it condemns such actions "as a grave and flagrant violation of the human rights and fundamental freedoms proclaimed in the Universal Declaration of Human Rights.")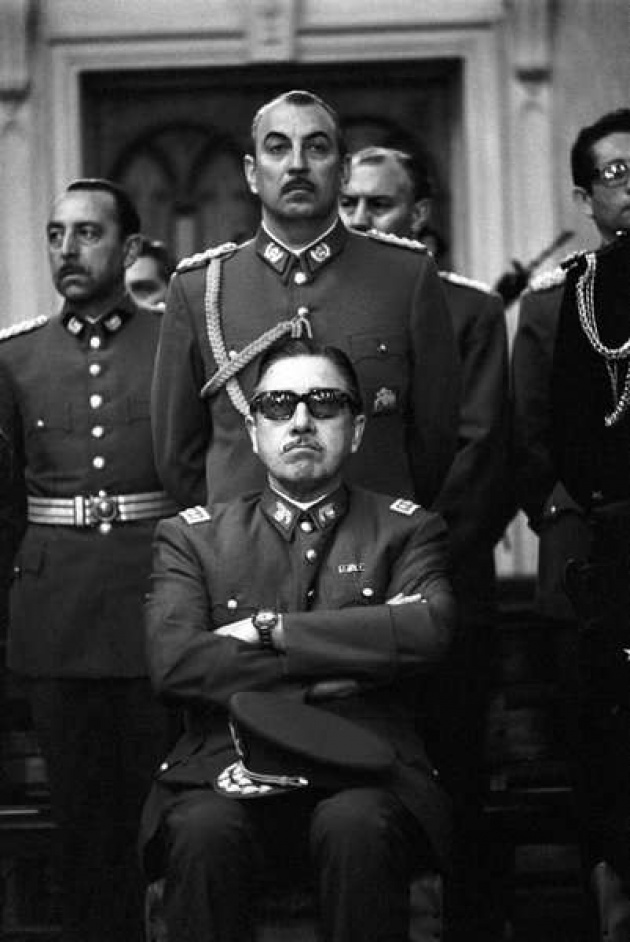 The Working Group was established by the UN Commission on Human Rights in 1980. Currently its members include Olivier de Frouville from France, who is also the Chair-Rapporteur, Ariel Dulitzky from Argentina, Jasminka Dzumhur from Bosnia and Herzegovina, Osman El-Hajjé from Lebanon, and Jeremy Sarkin from South Africa. According to UN News Centre, the Group is charged to assist families in determining the fate and whereabouts of disappeared relatives. It seeks to establish a channel of communication between the families and the Governments concerned to ensure cases are investigated.See our Series of Film for Blog Reports including "What is a Human Right" - http://diplomaticallyincorrect.org/movie/what-is-human-right/29422
The Group of experts did also praise the progress made by the Chilean authorities since the country began its democratic transition in 1990, ending the dictatorship that had followed a military coup in 1973. They noted the positive impact such has had since on Chilean society: "The investigations and convictions for enforced disappearances are important achievements of the Chilean State and society in the fight against impunity for grave human rights violations. However, important challenges remain."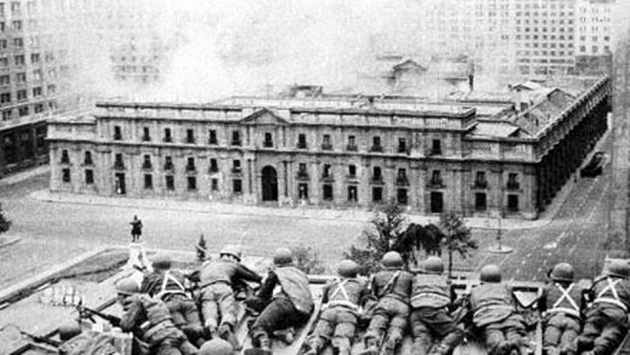 Nonetheless, the Group stressed the importance of measures to provide reparations and seek justice as a response to the human rights violation committed during the dictatorship, and called on the Government to strengthen its responsibility and leadership role to ensure that these initiatives, which today are mainly run by relatives of victims, become part of a comprehensive and permanent State policy. "Other important challenges that Chile needs to overcome are the slowness of judicial proceedings, the application of military justice to current cases of human rights violations, the absence of an autonomous crime of enforced disappearance and the lack of a national plan to search for disappeared persons," the experts noted.
Top Photo - Pinochet & military junta.
Bottom Photo - Military Storms Chile Government buildings.
Ambassador Muhamed Sacirbey - FOLLOW mo @MuhamedSacirbey

Facebook-Become a Fan at "Diplomatically Incorrect"







Twitter – Follow us @DiplomaticallyX







See more at our Popular Video Blogs & Current News Event Articles