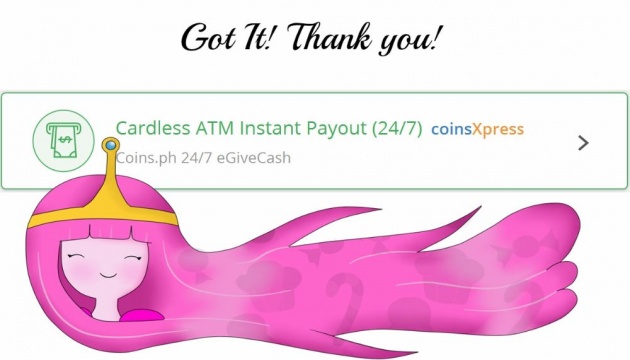 Yes! This time transaction NOT cancelled unlike yesterday. I'm sorry for my uncontrolled posts just because staffs were not answering anymore for how many days I'm not sure because they used to answer queries of members in their pages before and some didn't receive any codes in Egive cash because it used to be instant.
I got codes that night (November 4) and it was cancelled (no message to notify me that it was cancelled) but no funds refunded so I sent them messages to check it. Naloka ako sorry naman di ko nmn kasalanan di sila sumasagot pati sa numbers daw nila kaya don n po nagpanic.
BUT NOW, ALL IS WELL IN COINS.PH
Last night, they sent me another codes I can't even answer them back. After how many hours of waiting and posting in their pages they didn't answer in my comments and posts. Afterwards, I did reply to their staff to tell that i'll check it if the codes works.
Now I got it already guys. FYI only =)