Noi di bitLanders siamo orgogliosi di essere stati nominati nell'ultimo libro di Paul Vigna e Michael Casey The Age of Cryptocurrency. All'interno dell'opera, bitLanders e il suo presidente Francesco Rulli sono citati come un esempio di business di successo incentrato sulla tecnologia Bitcoin.
The Age of Cryptocurrency: How Bitcoin and Digital Money Are Challenging the Global Economic Order è sulla bocca di tutti gli addetti ai lavori, riuscendo con successo sia nell'impresa di convertire gli scettici, sia in quella di spiegare in maniera approfondita l'intero ecosistema delle valute digitali.

Prendendo spunto dalle loro conversazioni con Francesco Rulli, Vigna e Casey illustrano come la tecnologia Bitcoin sia vista su bitLanders "come uno straordinario strumento verso la costituzione di una "cittadinanza digitale", una nuova società dedicata ad una personale ricerca dell'eccellenza, in cui ognuno è valorizzato per le proprie creazioni". Inoltre, riportando l'opportunità che la nostra piattaforma offre ai propri utenti, quella di poter utilizzare i propri bitcoin per comprare buoni regalo e vari altri prodotti direttamente dal nostro shop, gli autori affermano che la piattaforma sta virando verso un "sistema economico interno basato sulla tecnologia Bitcoin".
Potete trovare il libro qui. Non perdete la parte dedicata a bitLanders (dalla pagina 204 in poi)!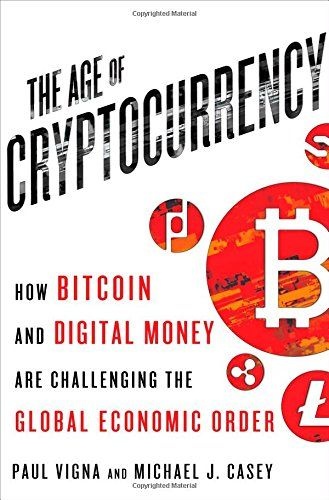 Articolo originale: http://www.bitlanders.com/blogs/how-bitlanders-is-using-bitcoin-the-age-of-cryptocurrency-by-paul-vigna-and-michael-j-casey/2723852
Traduzione dall'inglese a cura di Nadea Translations.