Sand sculpting is a genuine art form, focused on great detail that can be wiped away at any second. One of the greatest competitions on Coney Island is the annual Sand Sculpting competition where contestants from all over the five boroughs and various international countries compete, flaunting their skills to the general public.
This sandcastle competition is primarily held in July, where visitors watch specialized competitors execute some of the most difficult sculptures, from mermaids, to intricate castle towers and exotic creatures.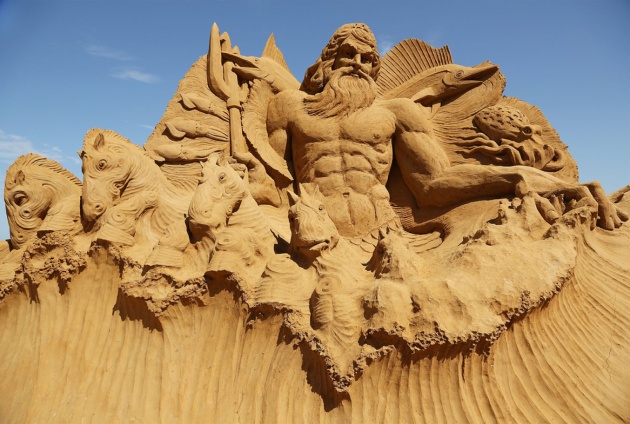 Certain veteran competitors have even made this contest a family tradition like Frank Russo, coming all the way from Northport, Long Island. Russo and his family set up shop early Saturday morning around 8:00AM to set up shoot and prepare for the competition by noon.
Russo is indeed a veteran. This man has competed for over thirty years in the Coney Island competition taking a break for only one year. His method? Russo creates a mudpie style mold and carves away at the sand little by little.
The Russos mention the last hour is when the heat really turns up as contestants struggle to keep their sculptures moist, so they don't crumble and fall apart.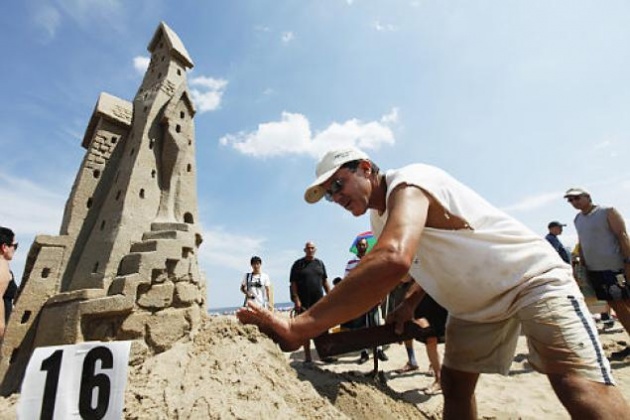 And don't worry if you've never competed with sand sculpting either, as there are many newbies joining the competition each year and many join just for fun.
What are the prizes you may ask? Well, the first place wins $400, second place takes home $200 and third place brings in $100 in cash. But the prizes are not what bring in the contestants.
This annual competition is treated more as a fun family day for all to enjoy. Sure winning is an added perk along with some bragging rights but the competition is primarily for the community.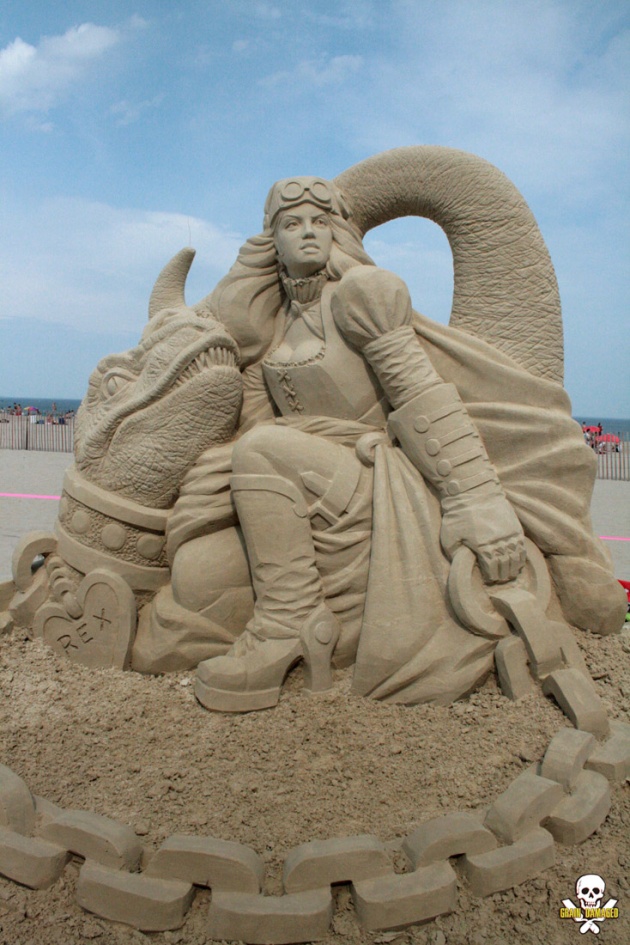 The best part of it all is that children and adults alike can take part in the competition as contestants; there are no biases. One memorable participant transformed her friend into a living sand sculpture. The girls were only thirteen years old, competing for the very first time.
So next time you want to join some family fun on the beach, keep a lookout for the Coney Island Sand Sculpting Competition.