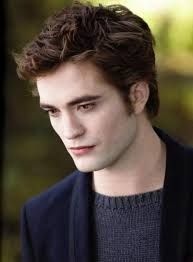 Robert Douglas Thomas Pattinson the famous twilight star and the one who made a very special place in our hearts. Well the movie Twilight series gave him the fame which was earlier not so much common for our hot and talented Twilight star.
Robert was born on 13 May 1986 in London his mother Mrs. Clare was working at a modeling agency and his father Mr. Richard was the importer of Vintage cars.
Robert is a multi talented soul he is a musician, actor, producer and model.
Robert started his career as an model at a very young age of 12 but later his modeling career was badly ended up and inn his college days he worked as an actor in plays but later he gave auditions for TV shows and movies. Robert worked in so many TV shows and movies but all that didn't brought any further bigger change in his career. Even he has worked in Harry Potter Goblet of Fire but people were not so keen to see him because in that movie he played as a side actor.
Robert's life changed in year 2008 when he the offer of Twilight a movie based on a book series. In Twilight Robert was offered as the male lead and he was cast opposite Christine Stewart. In twilight Robert played the character of a vampire named Edward Cullen. His acting and looks worked that movie was a blockbuster and his work was highly appreciated and loved worldwide. Then he worked in the other parts of Twilight series and that movie became the reason for Robert's success and achievement. Later Robert became an producer as well and produced a movie named "Remember me". Robert played the male lead in that movie. That movie was a love story that touched the audience's soul and was widely loved.
To be continued with the personal and professional life of Robert Pattinson .