The Ministry of Rural Rehabilitation and Development states that majority of Afghans don't have access to drinking water. In a recent seminar discussing ways to obtain drinking water from resources, the officials claim that more than half of the people in 40,000 villages throughout Afghanistan suffer from lack of drinking water. Mr. Tareq Esmati, the vice president of the Rural Development Ministry, says that thousands of people just in Kabul afflict or sometimes succumb due to drinking contaminated water. He urges that to solve this problem the related institutes must consider some resolutions. Accordingly he refers to some researches that show only 25 – 30 % of the rural people have access to drinking water. We should keep it in mind that 65 -70 % of Afghan population are living in the villages.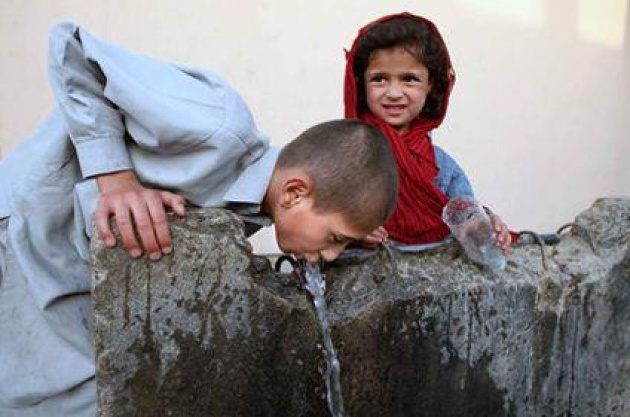 Hopefully he says that it takes 10 to 15 years in order to have drinking water for the whole nation. However, the United Nation's financial aids for children are considering plans to increase people's awareness in preserving drinking water. Nonetheless the Ministry of Health asserts that drinking water deficiency is the main reason for children's contagious illnesses. Dr. Towfiq Mashal, General Chief of Preventing Medicine, says that 25% of the children throughout the country suffer from diarrhea and a number of them even perish annually. Moreover he points out that respiratory illnesses and diarrheas have the top ranks.
It is said that unstandardized drillings of wells is the foremost cause of water contamination and/or lack of it. Officials argue that if such drillings are not prevented the whole country's underground water would be polluted in ten years.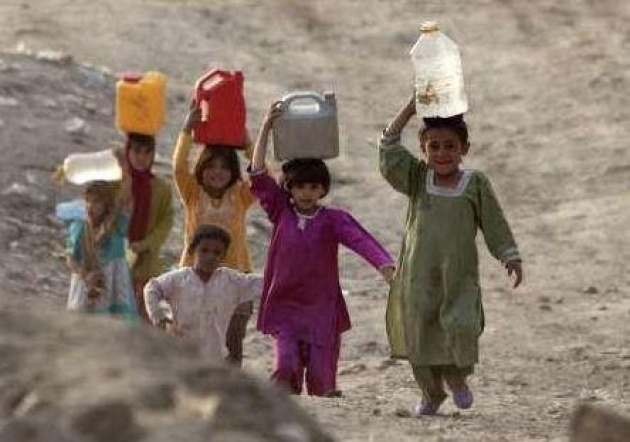 (from Mandegar Daily)