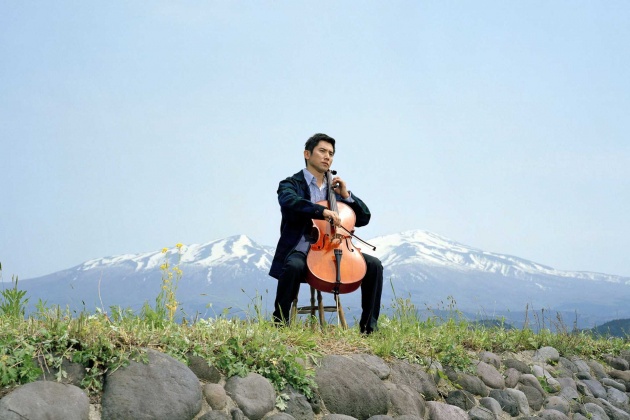 Now, here's a film of great emotional beauty. It's sentimental, it's heartbreaking, it's Japanese cinema at its best. Departures won the Oscar for Best Foreign Film and 10 Japanese Academy Awards, and rightly so. It is a vivid portrait of dead.
Daigo Kobayashi (Masahiro Motoki) is a young cellist player who just as the film starts gets unemployed as the orquesta he plays in, disbands. He holds a great debt for his newly purchased cello and decides to sell it and look for another job on the countryside. His wife Mika (Ryôko Hirosue) supports him in every way possible. Daigo finds a job preparing the dead for funerals and so begins a great spiritual journey for both.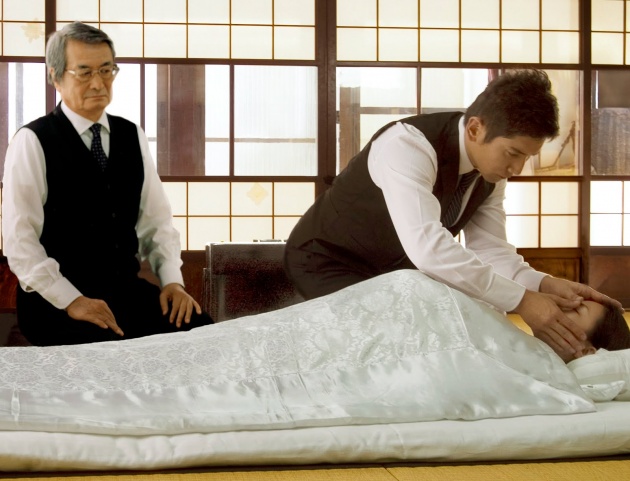 The music is passionate and unforgettable. The soundtrack by it self is a masterwork by the legendary composer Joe Hisaishi (Spirited Away, Princess Mononoke). The photography is elegant and sublime. And so is the editing. The picture feels intimately close to us. Its all paced slowly, like the casketing rituals.
This is a film about the relationship between the living and the dead. The film is alive. And it always will be. I encourage you to check it out if you haven't.
4 / 4