Video Credits: Google Philippines via YouTube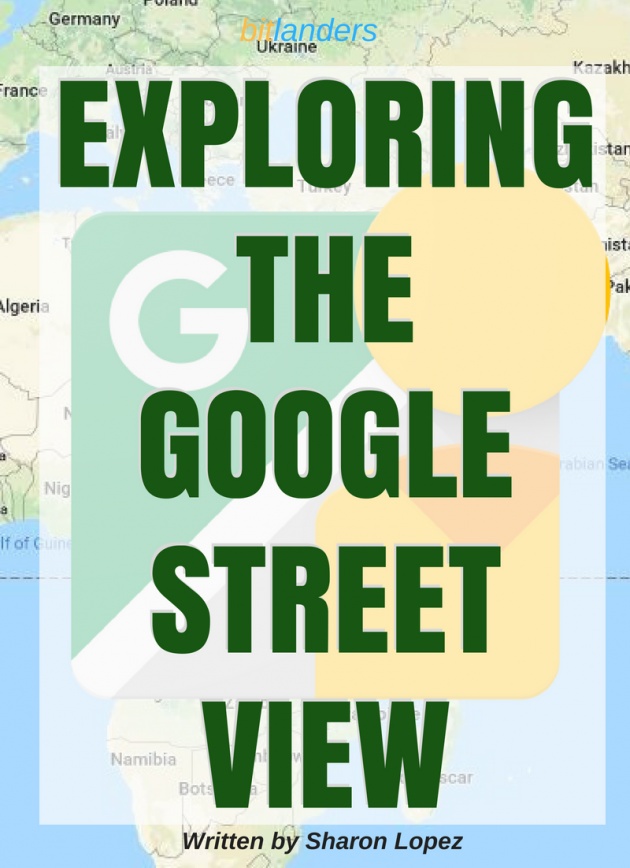 I believe that many individuals who are active online are already aware of what Google Street View is. For those who have not tried using this feature, you may visit this page.
Google Street View is one of the amazing features of Google Map and Google Earth which allow individuals to get an actual view of the place at a specific location. The experience is like entering the map and having a realistic view of a specific place.
A Brief History of Google Street View: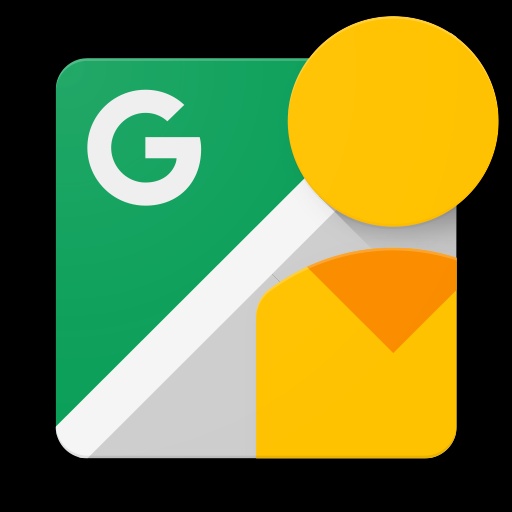 Image Credits: Wikimedia.com
Google Street View was launched by Google in 2007 in several cities in the US to give the people the opportunity to see what the world looks like without actually going to the place. This feature has been made possible through Immersive Media Company (IMC) using a special kind of camera that can capture images that can capture the panoramic view of the place.
Image Credits: Jim Henderson via Wikipedia
This is the updated camera with a special technology called Lidar (Light Direction and Ranging) cans. The camera system upgrade improves the image quality better resolution and fewer stitching errors. The camera is placed on top of the Google Street View car which travels the busy roads of each place it visits and captures images which it sored in Google Street View.
Image Credits: Ron Amadeo via ARS Technica
Before going further, I hope you can dedicate some time to answer this Querlo Chat...
Most of us are familiar with the Google Map and the benefits of using it. We can even download the mobile app to serve as a guide especially if we are visiting a certain pace for the first time. We can use the map to know the direction guiding us in reaching a certain location. It is very useful, convenient to use and can help us save time and money. Above all, this app is free and we can access it as long as we are connected to the internet.
On the other hand, Google Earth is very useful when gathering information about the weather. This program is helpful especially during the time of disasters and calamities. Local Government Units are also using Google Earth on the Comprehensive Land Use Planning and other plans requiring data about
Google Street View is a feature of Google Map and Google Earth. To start using Google Street View, go to Google Maps, drag and drop the Peg Man on the desired location.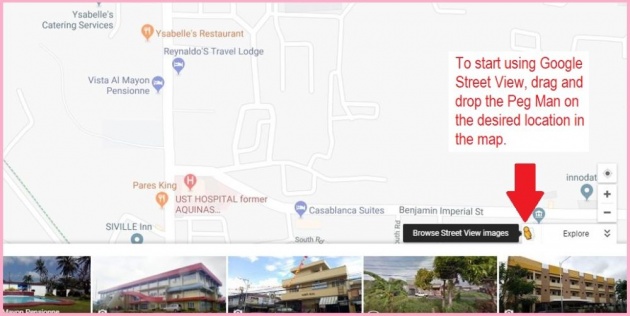 Image Credits: Sharon Lopez via Bitlanders
More About Google Street View
Reading Jean's blog post about becoming a local guide has raised my interest in becoming one, too. Though I am yet to start my photography lesson, I am fascinated by the things related to photography and one of the things that I wanted to explore is the possible improvement of the Google Street View.
Going further, learning the different attributes of this program is essential before someone could possibly contribute to the improvement of this special feature. Mashable stated in their article posted in October 2017, the Google is allowing anyone to contribute photo in the Google Street View with the special camera, the Insta 360 pro.
the Insta360 Pro's compact, spherical frame is custom-milled from aluminum alloy and surrounded with six 200° lenses.
A detachable base and easy-to-grip contours make it a versatile on-set companion.
Source: Insta360.com
Image Credits: Insta360.com
Looking closely, it could be noted that this kind of camera demands a high price. A unit would cost $3,499.00. Not everyone can afford such high-priced item. But don't worry, in case you are interested in the item, Google created the Street View Loan Program. The loan program is subject to the approval of Google.
Google Street View in the Philippines
Image Credits: Hardwarezone.com
It was in 2014 when Google Company started the implementation of the Google Street View project in the country. A panoramic view of 37 major metropolitan areas in the country and 35 historic locations were uploaded online through the support of the Department of Tourism.
Current Status of the Google StreetView in the Country
While exploring this app, I noticed that most photos of the places were outdated. Some of these photos were taken in 2016 and earlier. Not only that the images were taken two years back as the latest, we can only see the outside part of the view in the street. It is understandable that the world is so huge that it would be impossible for the Google team to visit every place within a short time.
Here is an example: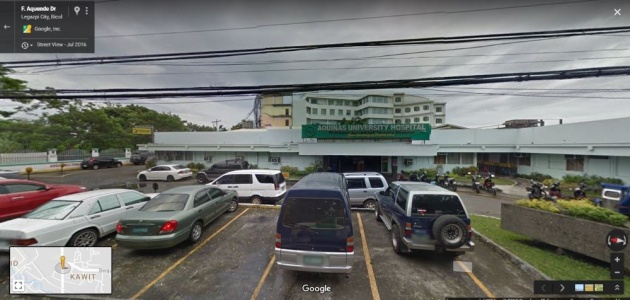 Image Credits: Sharon Lopez via Bitlanders
This hospital in our place has already changed its name to University of Sto Thomas (UST) Hospital but the photo they had in Google Street View hasn't been changed yet.
Benefits of Google Street View in Business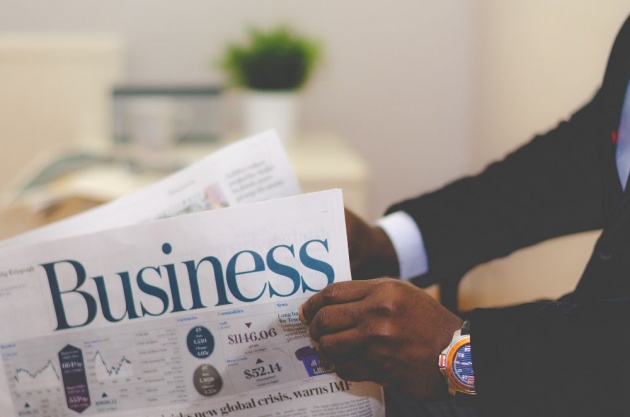 Image Credits: Free Photos via Pixabay
I am imagining going to a place for the first time and seeing the view inside of the facility through Google Street View - Google Inside View. I found some establishments in other countries wherein we can really have a tour inside the establishment. I tried to search one of the most popular places in the main city of Manila and I found this one. But as far as our place is concerned, I couldn't find any establishment that has an updated Google Street View Photo or one that can be viewed inside like the photo below.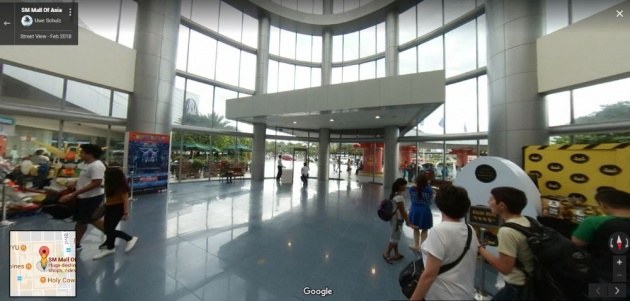 Image Credits: Google Map
Wouldn't it be better if the potential customers can view the interior perspective of our business establishments even before they visit the place? This would mean an increase in sales especially if the would-be customers were attracted to the main interior design of the place. Although we can place a panoramic image of our business establishment into our website using mobile device's app such as Photosphere or panorama, it would still be better if people could find the said image in the Google Street View.
How to Apply Your Business to Google Street View
Currently, the best way to apply for a Google Business Street View - Inside View to your business is to request a photo-shoot from a Street View/ Trusted Photographer who is certified and knowledgeable on virtual tour creation. You may visit the site here.
Final Words
It would entail a long and thorough study before we could finally learn the different aspects of this program. But it would give us a different level of satisfaction once we learn these things and apply it to our daily activities. Learning new things every day can give us an enormous amount of happiness.
Here is another video that would give us additional knowledge on Google Street View and how to get the most from this program.
Video Credits: Techquickie via YouTube
Meanwhile, here is a Querlo Chat for you...
References:
DISCLAIMER: The views and opinions expressed in this blog post are that of the author and does not in any way represent the agency or department she currently belongs.
ADDITIONAL NOTE: The sites mentioned in this post are for information purposes only and links are provided for easy access. The author does not receive any remuneration from the said companies or sites.
______________________________________________________________________________
Written for Bitlanders
by Sharon Lopez
Date: June 14, 2018
Visit my blog profile for more BLOG POSTS
Let's connect on Facebook
The author is the owner of: