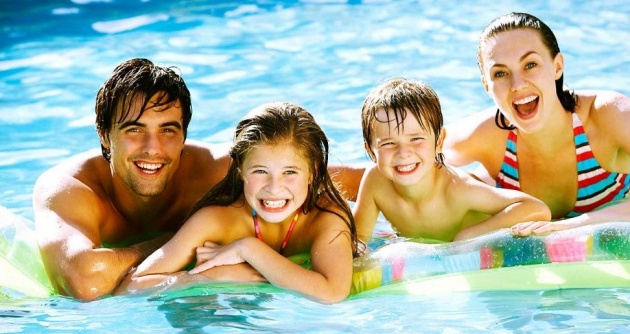 Nothing brings a family together like work or leisure. Therefore, we offer a wonderful vacation with your family, in a beautiful part of nature in Borovoye Kazahstana-.
Nature Borovoy, impresses with its unique combination of mountains and very clean lakes attracts many tourists on vacation. There is an ancient pine forest, which is over a hundred years, so it is easy to breathe. Truly, this is a paradise earth, which is beautiful at any time of the year. Rest in Borovoye offers everyone the opportunity to relax as he wants. In summer you can just lie on the beach and swim in the clear waters of the lakes. Active guests can go hiking or mountain biking. A walk through the woods will delight lovers of mushrooms and medicinal herbs connoisseurs. And you can combine business with poleznym- undergo treatment for any disease. Borovoye is a great place where you can relax with your family. Many lodges you can choose to rest on the pocket, there are recreation centers that no longer belong to economy class, but there is designed for the discerning travelers.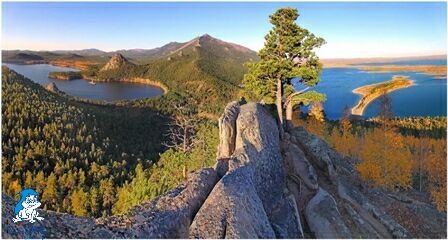 If your financial situation allows you to relax in comfort, then for a family holiday in the Hog, we would advise you to Eco-club "Razdolye", which is located in the heart of Borovoye resort. Here, for your comfortable stay there are two cottages, where everything is thought out and prepared for your family vacation. Price per day from 13,000 tenge depending on the season. Kottedzhi- capacity for 6 people and 10 waiting for you. For more information you can get on sayte- ecorazdolie.com.
Or you can stay in on holiday in the Hog with the whole family in a beautiful location of the State National Park in Shchuchyn resort area, on the shores of Lake Shchuchye at Guest House "Ar-Ai." Here too you will find a comfortable stay in different rooms and caring staff "Ar-Ai" guest house will take care that your vacation was impressive. Here it is good to relax at any time of year, because everything is thought and made for a great holiday with your family in one of the most delightful corners of the nature of Kazakhstan.
Well, if you do not have a large sum of money and come to rest on the car, then for such a family vacation suitable for camping holidays in Borovoye. Camping - a place fit like a children's summer camp, which includes a parking space, as special places for installation of tents or existing small summer houses. Rest in a place means that you yourself will serve themselves. On our site you can find more information about this holiday with addresses "camping in the Hog."
And for those who have decided to come to rest in the family Borovoye savage, it will also be helpful to read the article on our website "savage Rest on the lake Borovoe» in the rest in Borovoye.