Internet is a world of its kind, having extraordinary amount of things present all around, from libraries to stock exchanges and from newspapers to online television channels; all are present on the internet. The same applies to the online money earning opportunities; the web is full of huge amount of claims to give their users opportunity to earn online money. However, that requires huge amount of work and involves certain risks that cannot be ignored, a big percentage of the people coming on the internet try to find opportunities to earn money. Freelance websites, online businesses, investment opportunities and social networks all have opportunities in them for users. FilmAnnex is one from Social Media and is an open opportunity platform for a long time now. FilmAnnex started in 2006 by Francesco Rulli with new concept of paying all the website's users something for what they do.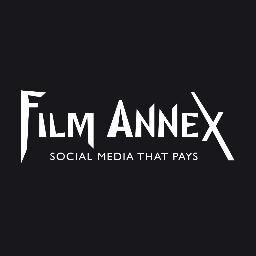 The most exciting thing about the site is its open and equal opportunities offering to any of its members, people who register here are rewarded with real money. This has been an open platform for anyone who comes to this website and is ready to join the family of more than 300,000 bloggers and video makers. The best thing that a user may find joining the family is you can post your work right from the start and it can be anything from simple video to short time movies, and blogs of any kind and you will still do some business here and it is especially different from all the other claims. This platform has a remarkable Buzz-Score system that enables users to see their work progress and how much their work is being liked all around the web.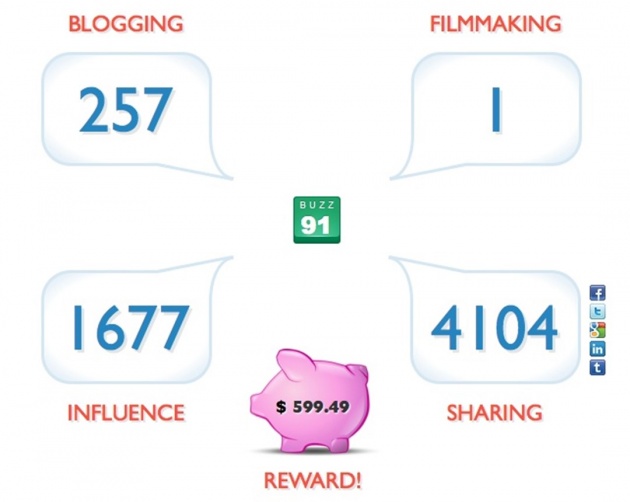 Social media with opportunities to earn money is a great concept and paying to contributors for what they contribute has been a brave concept, because for so long this was missing from big players like Facebook and Youtube. Those sites now share their profits with contributors, because they have to, because there is something that can challenge their established monopoly of the social website and video broadcasting system. Still FilmAnnex is bravest website all around the web sharing a handful percent of profits to users that makes it the most attractive to people coming to internet in hope to earn for what they do. From day to day, the online business and work opportunities are growing; that is obviously showed by the flood of websites that offer money for work. I had the experience of Freelance websites in the past and there are many others as well that pay for work. You may not find many on the internet who accepts you with open arm and FilmAnnex's open door policy for anyone who may come to join the family is unique of its kind. The Annex Press is the other beauty of this website that enable contributors to earn more for their better work.

As an online social media platform, the growth of FilmAnnex has been big and there are many success stories that has enabled people come to the family, the members of the website touching 300,000 numbers shows its strength and growth. These members are continuously engaged in trying to find things / topics and fine tune those into interesting one for the visitors of the site. The 300,000 mark cannot be ignored and can never be because, the strength of any website is always judged by its members and FilmAnnex now have what can be called as a really big family. Day after day the website is seeing growth by members and growth by infrastructure, as both are the most important thing for a developing website. In the past few months FilmAnnex have seen a huge improvement in its website infrastructure that includes new great looking homepage and sign in option, the New Beta version of the site and a huge list thereafter. The members are also increasing on daily bases and the family is seeing growth that will make it a huge and a unique platform in the future. The 300,000 number will never stay still and no one can stop it, neither Facebook and nor Youtube can stop its growth neither can I, as I am now writing the blog on 20 February and the member's amount will be changed by tomorrow. It feels great being part of a growing and a prospering family, and gives me goosebumps after seeing how much it has travelled and will travel towards greatness. FilmAnnex is growing strength by strength, I have preferred it to all other websites of the kind and you will find it too.
I have been a happy member of the family for long time now and I love it being around here. Come join the family and you will be happy to have joined us, it is absolutely free and you can do Buzz right from the start…. Click Here and Join us….

Written By: Babar Jamil
Click here for my page and click here for my posts…..