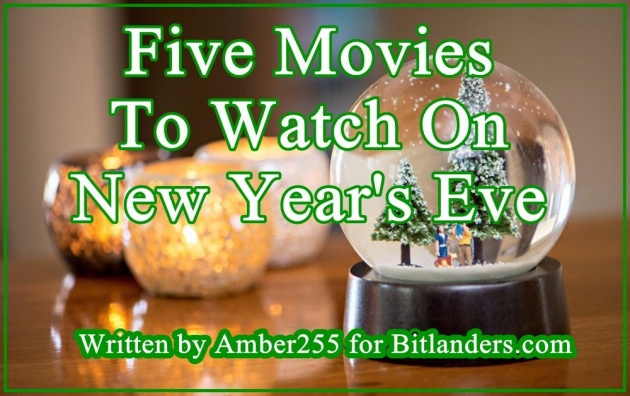 Five Movies to watch on New Year's Eve - Photo credit: modernisticdesign.blogspot.com, Edition by Amber255 via Bitlanders.com
Many of us the December 31st night will spend with our friends, colored caps, and a glass of champagne. But if you are planning to be quieter than usual this year, I have some movie suggestions for you. It was not easy to select only a few movies from such a bunch. Some of these works will serve as films for gathering the whole family; others fit for a cozy evening with your beloved. However, I guarantee that watching them the desire to decorate your home and pull out the shinning garland will come!
This is an opportunity with a good company to meet a new coming year, sit at the festive table, discuss successes, and make plans for the future. But also New Year's holidays are a good reason to watch an interesting movie. And when the holidays are just around the corner, you need to choose which films to watch, since watching such movies for the holidays is a holy tradition.
Sometimes it feel like there is so many things in this world we can't control Earthquakes , Floods, Reality show, but its important to remember the things that we can like forgivness, second chances ,fresh starts because the one thing that turn the world from a lonely place to a beautiful place is LOVE , Love in any of its forms Love gives us Hope , Hope for the new year , thats the New Year Eve about ( HOPE ) - New Year's Eve Movie

Credit: ranker.com
Family films about the New Year and Christmas will remind you of what is really important, about what falls out of our sight when we are busy in the daily routine. There are films that are worth watching with the children for the New Year, even if they were shot long ago.
Before the New Year, it worth watching a movie not only about family happiness but also about love. Of course, love is everywhere; love is for all ages; love has no boundaries; for its sake, we can move mountains. If there are grayness and darkness outside the window and the mood on zero, New Year's comedies will help to lift the spirit and return the festive fuse. It's your choice.
If you don't like the bustling crowd, champagne, fireworks, and festive TV concerts, then just sit in front of your TV or PC and enjoy a good New Year film. For those who are determined to spend all the holidays at home under a warm blanket - my list of five movies about New Year's night. It only remains to choose the desired one.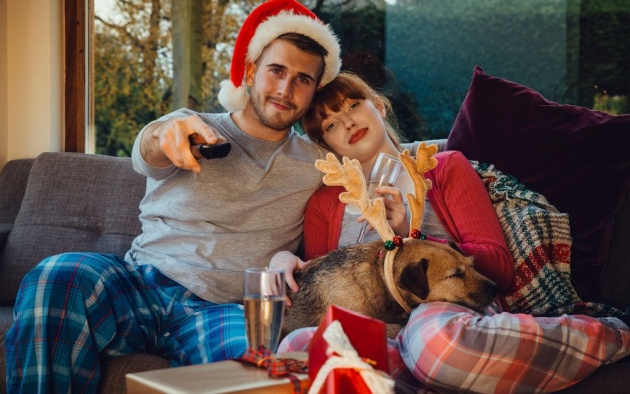 Five Movies to watch on New Year's Eve - Photo credit: blog.tefal.co.uk
Poseidon, 2006
Director Wolfgang Petersen decided to sink another ship. Borrowed it from the classics of the catastrophe genre, improved the process of drowning with the possibilities offered by modern technology, added some good actors whose names give the work a shining glow. And for a short time, he let that ship into the very beautiful context of sunrises and sunsets. And so, we got POSEIDON.
New Year's Eve and festive celebrations have already started on the decks of the luxury cruise ship Poseidon. Poseidon, one of the most amazing cruise ships in the world, is 20-story high, with 800 meeting rooms and even 13 decks for passengers. Tonight, many decorated and stylish ship passengers gathered in the spectacular main hall for the champagne glasses. The ship's captain says a solemn toast, and the festive music sounds around.
Jacinda Barrett and Josh Lucas in POSEIDON - Photo credit: imdb.com
Looking carefully at the horizon, the commander sees something frighting - a treacherous wave in size of a huge wall is approaching a ship. He is still trying to turn the ship, but it's too late.
The wave hits with tremendous force and, before completely overturning the ship, smashes it on the left side. Passengers and crew members who have lost a solid base under their feet fall to one side of the ship, others are pressed by debris, and others are thrown out by the water through the broken windows. The electricity disappears, and huge spaces of the ship remain in the dark and in complete chaos.
When the wave goes down, it turns out that there have been hundreds of passengers rescued in the main water-untouched celebration hall, which is now below the water line. The captain of the ship calms the passengers and insists on keeping everyone together and waiting for the rescue crew.
Professional gambler Dylan Johns (Josh Lucas) has decided to fight himself with evil fate doesn't listen to the captain's command asking to wait for the rescue team arrives. He is going to look for salvation. But what starts as a lonely mission will soon sink many people. Determined to find the way to the surface, a group of people goes on a frantic journey through a misleading maze of steel pipes. With an unstable ship sinking into the bottom faster, everyone is forced to rely on their own abilities and powers, which they have never experienced before. The desperate struggle with time for their lives begins.
There are very emotional, touching and very sad moments in the film, especially when someone dies. But there is a beautiful love story of two young people. I think this movie will appeal to all categories of viewers.
Not to say that in real life this can be. No, not in terms of disaster, of course, but of everything that unfolds in the plot of this movie. I mean the relationship between people: true and false, help and defeat. The film is very entertaining, interesting, it all the time keeps in tension. I really like such catastrophic films and this one of the best I've watched. So for fans of such films and those who have not seen it yet, I strongly advise you to watch the movie POSEIDON, I think you will not regret seeing it, although it's a matter of taste.
POSEIDON, Trailer - Video credit: myxmovie via Youtube.com
ROYAL NEW YEAR'S EVE, 2017
A young girl named Caitlyn (Jessy Schram), the heroine of the melodrama of the ROYAL NEW YEAR'S EVE works as an assistant editor in one very popular edition of the fashion magazine. Although the position of the heroine is rather big and the work is interesting, but still she does not want to always be an assistant, she dreams of becoming a famous fashion designer. But no matter how she dreamed, she simply doesn't fulfill her desires, and the heroine has neither the capacity nor the power to instantly change her position.
On New Year's Eve, the magazine organizes a fashion show, at which very important and influential guests must be present. Once there is a rumor in the city that a prince must come, and his bride, the future princess Isabella, is going with him. Isabella must go to the office of their company in order to choose the most luxurious dress for the royal ball.
In honor of such a dear guest in the city decide to arrange a grand ball. Caitlyn was asked to meet at the exit door the courier, who must bring a plan for the party. The heroine did not know that the notebook was bringing the prince himself. He was interested in being in a city where no one knows his face, and just being Jeffrey (Sam Page).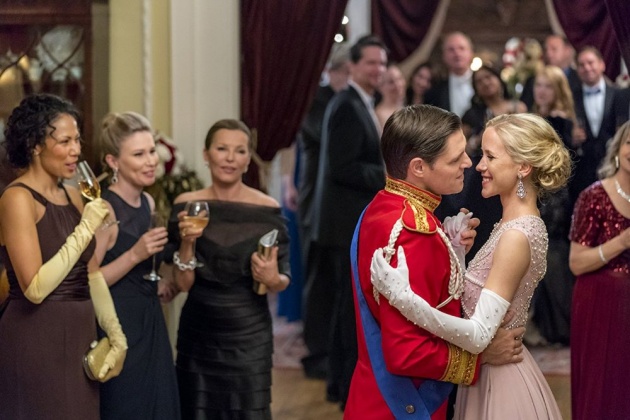 Sam Page and Jessy Schram in ROYAL NEW YEAR'S EVE - Photo credit: imdb.com
Caitlyn is invited to take part in a celebration's organization. The girl agrees, deciding that somehow change her boring life. In order for the dream to come true, you need to try a bit. Can Caitlyn find the strength and desire to change her destiny and enter the world of high fashion?
This significant date falls on the eve of the New Year holidays. After all, everyone knows that in the New Year and Christmas magic happens, and cherished desires are fulfilled. Will her life change after the ball, or will she never dare to fulfill her dream?
The director of this melodrama is Monika Mitchell. Main roles embodied Jessy Schram, Sam Page, Crystal Balint, and others.
It's an easy, simple, pleasant romantic story for the fans of melodrama. It will surely distract you from New Year's worries and preparations. The ROYAL NEW YEAR'S EVE is a good, romantic film for our holiday. Let's believe that this story could be true even if it's not.

Sam Page and Jessy Schram in ROYAL NEW YEAR'S EVE - Photo credit: imdb.com

NEW YEAR'S EVE, 2011
It is said that the most unexpected miracles happen at New Year's night. This is the only night when crowds of people around the world do not sleep, rush to return old debts, create promises for the coming year or at least prepare for a fun party. This year, the ambitious event organizer Klere (Hilary Swank)coordinates the most important New Night's event in New York and traditional globe's descending ceremonial at Taim Square, so she herself will not celebrate.
The same awaits a dedicated nurse, Emile (Halle Berry), who will care about lonely Sten (Robert De Niro) who is very ill. At the same time, the secretary Ingrid (Michelle Pfeiffer) believes in New Year's miracles and is rushing to exploit the day off for the personal happiness' searches.
Meanwhile, the entrepreneur Kim (Sarah Jessica Parker) has to tame her 15-year-old daughter, who wants to meet New Year in the Times Square, where she finally hoped to try the taste of the first kiss. The popular rocker Jensen (John Bon Jovi) is preparing for a major tour in New York. He is fascinated by the exotic beauty of Ava (Sofia Vergara), but a few hours before the holiday, she tries to reconcile with her beloved Laura (Katherine Heigl), who specifically chooses to work on New Year's Eve.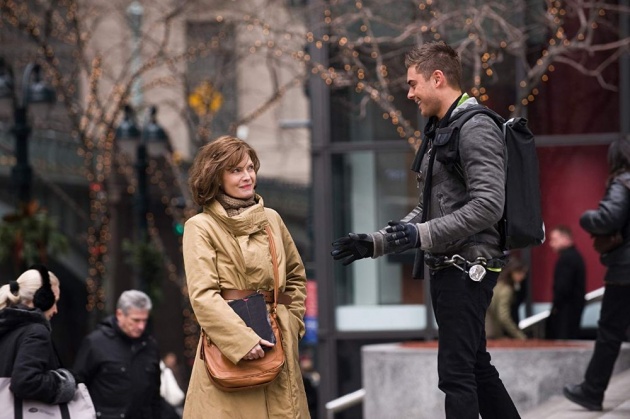 Michelle Pfeiffer and Zac Efron in NEW YEAR'S EVE - Photo credit: imdb.com
The individualist Randy (Ashton Kutcher) hates a commercially spoiled New Year night and cannot imagine himself celebrating in the crowd. He does not believe in any magical miracles, and as deliberately on December 31 stuck in a lift with a cardinally opposite character, Eliza (Lea Michele) and a mobile phone jumping out of the connection.
Meanwhile, Sam (Josh Duhamel) rushes to New York, where he hopes to meet the beautiful girl he met just a year ago and agreed to meet again when the clock turns twelve. Lonely souls and loving couples, divorced, lost, and still looking, hopeless, and hopeful, all meet one magic night in New York. And where will you meet the New Year night?
NEW YEAR'S EVE, according to director Garry Marshall, is a letter of love for New York. True, it took a lot of stamina to create it. The entire tape was filmed in this particular city and in its surroundings, and the paparazzi, who kept an eye on the actors and attempted to get into the filming, did not give peace to the creative group.
The film may is not without naivety and straight moves. But the simply human attitude of the authors, looking with love and understanding at the hectic and lost, upset and perplexed New Yorkers, seems sincere and inviting.
NEW YEAR'S EVE, Trailer - Video credit: movieclipsTRAILERS via Youtube.com
200 CIGARETTES,1999
1981, New York, New Year's Eve. Young people are looking for where to meet New Year. One of the heroes in the film gives his girl a box of cigarettes. After all, everyone gets to the party, and the long-awaited feast of celebration begins! Some went there alone; some came in pairs - like Lucy (Courtney Love) and Kevin (Paul Rudd). But while Kevin complains about life, the pragmatic Lucy is already busy seducing their magnificent bartender.
Anyone who has visited such parties remembers familiar feelings: memories and expectations of new love when the clock strikes 12. When morning came, some of the celebrated people did not expect to find themselves in a completely different bed.
It was a directorial debut of Risa Bramon Garcia, a fairly well-known casting director in Hollywood.
This is one of the New Year films that I can watch during the New Year holidays. I do not really like artificial happiness and joy. People with smiles from ear to ear, not clear why they are rejoicing, congratulate - Happy New Year! Hooray! What rejoice? What do we all need?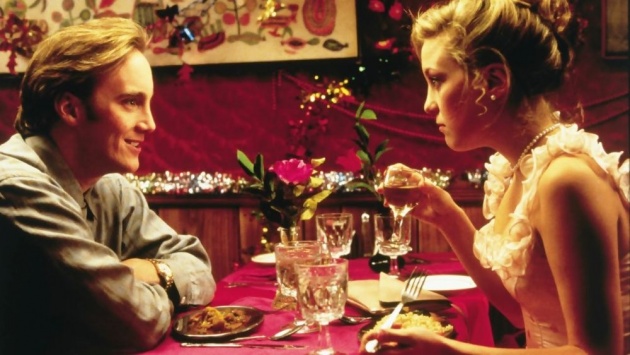 Jay Mohr and Kate Hudson in 200 CIGARETTES - Photo credit: imdb.com
In 200 CIGARETTES, there is no happiness, fun and cheerfulness sprinkling from the screen. The events take place on the night of December 31, 1981, on January 1, 1982. It's a film about people, free people, about their desires, dreams and of course about love.
Perhaps this film is not about big and pure love between a man and a woman, but rather about the love of life, about the natural desire to receive pleasure from it.
I didn't see any deep meaning here, but why exactly is it needed in the New Year's comedy? But it's clear what people want, what they rejoice about. They want banal sex, or as one of the heroes of the movie, the funny taxi driver said - some love.
For that time, the film can be called a cult! Its strength in addition to the youth of the actors who later became superstars of Hollywood is also in a direct view of the truth of life in America at that time.
Humor is good, not banal. Is it worth watching this movie? It is not worth watching, for those who, in principle, do not watch American films. And small children, I think, it is unlikely they will understand. And the rest should have fun.
It is especially indispensable on the eve of the New Year when New Year's "cakes-films" are everywhere that have long ago became boring. I love to turn on this film, and only it charges me with New Year's mood! Great plot, very conceptual. The absence of any pathos, fully replaced by humor and healthy self-irony.
And what a soundtrack in this movie! Just a fairy tale! In order to fully appreciate it, it is necessary to watch it, because the film is undeservedly forgotten and deprived of attention.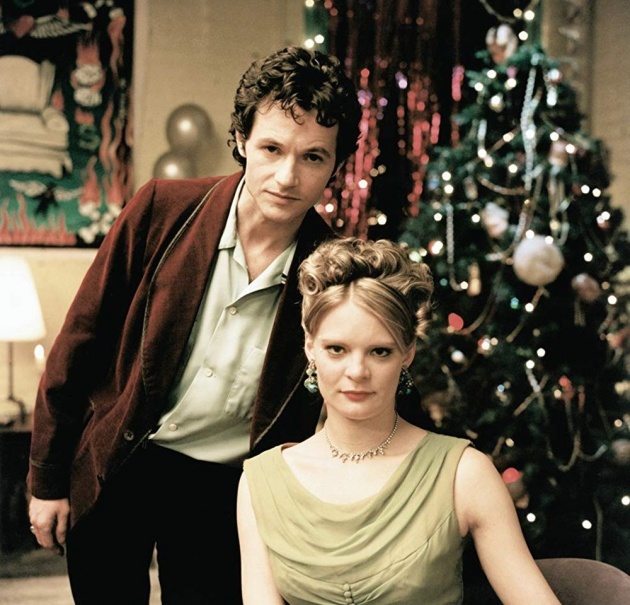 Martha Plimpton and Brian McCardie in 200 CIGARETTES - Photo credit: imdb.com
IN SEARCH OF A MIDNIGHT KISS, 2007
Loneliness is perhaps the most ambiguous of all the emotional states in which a person is capable of being. Mostly because it can push us to really amazing things - even to put your profile on craigslist.
Wilson (Scoot McNairy) left his native Austin, Texas, and came to Los Angeles to write screenplays for films. However, there seems to be no light either in professional activity or in personal life. On the eve of the New Year, following the advice of best friend Jacob (Brian McGuire), who is preparing to make an offer to his girlfriend Min (Kathleen Luong), on put a message on Craigslist dating site. The fact that Wilson decided to take this step seems to be some despair, accompanied by a vague hope. He does not try to 'sell' himself through the text, thinking 10 minutes over each word, but says as it is: I am a misanthrope, it sucks me, and if you feel the same way, then we will find a common language.
Vivian (Sara Simmonds), who had recently broked with Jack (Robert Murphy), a girl who gave promise herself to find a suitable guy by the midnight, come on a date with Wilson.
The film begins very briskly and mockingly, indirectly proving that Alex Holdridge is an independent director not only de jure, working outside the studio production system but also in spirit. However, gradually, slowly and not without roughness and small ambiguities, the intonation changes - it changes irrevocably. We see a true joy coming from the depths of the soul.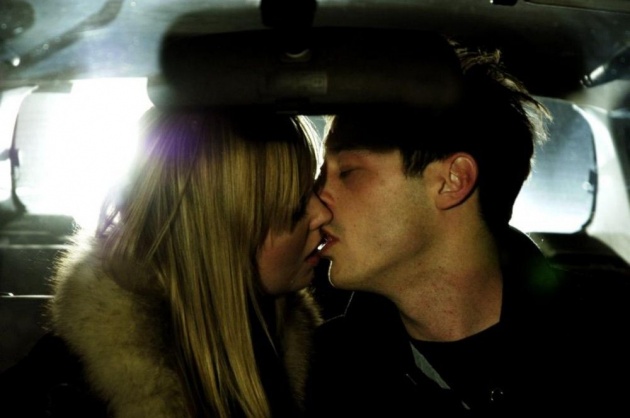 IN SEARCH OF A MIDNIGHT KISS - Photo credit: picsofcelebrities.com
In general, the theme of addiction permeates the film: the former lover Vivian, not able to live without her; Min, getting married more likely because of the fear of losing something she had time to get used to, rather than love; and, of course, Wilson, who wants to have someone who will care whether he is alive or dead.
The question of how self-sufficient a person must be, more than once emerges during previewing. How much are we willing to sacrifice our 'I' to please others, just to avoid being alone? Did Wilson realize, being painfully open with Vivian, that he would, by all means, scare her away, and if so, what made him decide on this openness? It seems that, unlike Min, who sacrifices her true feelings for the sake of preserving that artificial island of security that she has with Jacob, Wilson is not ready to pretend, even if it ultimately leads to nothing - and to no one.
Anyway, the titles lead us to the main question. What is better: to live in a certain sense a happy life, but in which you have never been yourself, or to share a single day with someone who accepts you for who you are, without a trace and without condemnation?
But even if you do not go into philosophical reflections and just watch a movie for the sake of the movie, you can get a sea of pleasure. Given the modest budget, we got an incredibly lively, funny, and, importantly, a real film in which the lives of ordinary people with their problems and anxieties are shown as they really are.
While reading my blog, please check QUERLO CHAT: What kind of movies do you like?"
On The Final Note
On the eve of the New Year, anything is possible. Even that which you absolutely do not expect.
As you know, the New Year is one of the most awaited and most amazing holidays. Not only children, but also adults, and even old people wait for it with the flutter of the heart. After all, it is not a secret that most people in the New Year night await something extraordinary and new in their lives, therefore even sworn pessimists and cynics begin to believe in New Year miracles. If you strongly believe, then the miracle will certainly be accomplished, and even the most sacred wishes will be realized after the clock on New Year's Eve step over figure 12. And if we add to this the feeling of love and the feeling that you are valued and loved, that someone needs you in this vast world, then the effect is simply magical.
But for the holidays you need to be fully prepared. This applies not only to festive table and decorations. First of all, start charging with the New Year mood, and remembering your favorite New Year film will be very useful. I chose for you five films that create pleasant New Year's emotions and the feeling that a miracle is somewhere very close.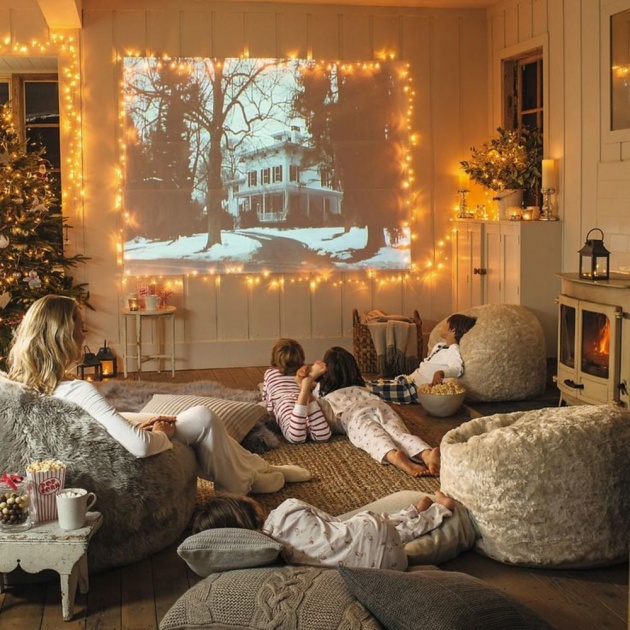 New Year's movies - Photo credit:blog.gotomalls.com
So, while waiting for the New Year to come, charge yourself with a festive mood.
It's suspended there to remind us before we pop the champagne and celebrate the New Year, to stop and reflect on the year that has gone by. To remember both our triumphs and our missteps - our promises made, and broken. The times we opened ourselves up to great adventures - or closed ourselves down, for fear of getting hurt. Because that's what New Year's is all about: getting another chance. A chance to forgive, to do better, to do more, to give more, to love more. And stop worrying about 'what if' and start embracing what would be. So when that ball drops at midnight - and it will drop - let's remember to be nice to each other, kind to each other. And not just tonight but all year long. - Claire Morgan, New Year's Eve Movie

Credit: ranker.com
Enjoy watching!
**************************************************************************************************
Thank you for stopping by and reading my blog.
2018, All Rights Reserved.
You are very welcome to join Bitlanders and share your valuable knowledge and opinion.
**************************************************************************************************