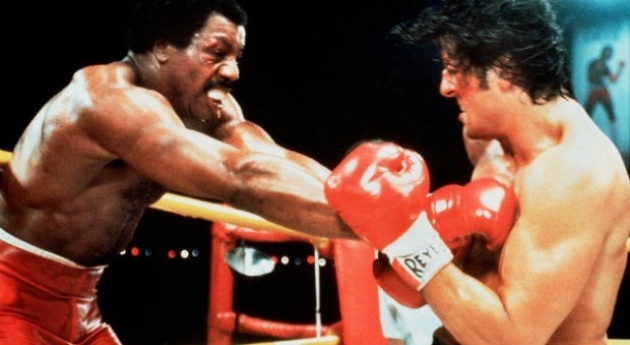 We love "Rocky," okay, at least the first three movies, and this year, we are sure to fall head over heels with "Fruitvale Station," a deeply passionate film about the true life story of Oscar Grant (Michael B. Jordan) who died at the hands of BART officers in the morning of December 31, 2008.
Now, Deadline is saying that the director of that surefire Oscar bet, Ryan Coogler, and Jordan are in talks to reunite for a "Rocky" spinoff called "Creed." Yes, Sylvester Stallone will return, albeit in a smaller role as Jordan's trainer and mentor. He will be sorta like Burgess Meredith to Jordan's Stallone and sorta like passing the fighter baton. Jordan will star as the grandson of Apollo Creed (Carl Weathers), Rocky's greatest frenemy.
There's something bittersweet about that dichotomy right? Rocky training the grandson of his greatest opponent. I can see the drama!
Coogler has been saying that this is his passion project and he wants to make a personal story. Judging from "Fruitvale Station," the guy is a good storyteller. "Fruitvale" won both the Grand Jury Prize and the Audience Awards at Sundance and took home the Prize of the Future at the recently concluded Cannes Film Festival.
That film opened many doors for the fantastic Jordan who's been rumored to play Johnny Storm in the upcoming "Fantastic Four" reboot.
I'm interviewing him on Thursday via satellite for "Fruitvale" station and I'll get his take on "Fantastic Four" and "Creed." Stay tuned!