We just made ordering and using gift cards easier on bitLanders!
When you post videos, pics and blogs, you are earning Bitcoin thanks to your content, sharing and influence. Then, you have a choice: spend the Bitcoin on our online shop (you can spend them right away, no need to wait for 75 days or to reach a minimum amount), or place a payment request.
If you choose to spend on the online shop, you will have your gift card redeem code now delivered directly to your "Orders" page. No need to check your emails for the code! All the info to use your redeem code is now available from your profile!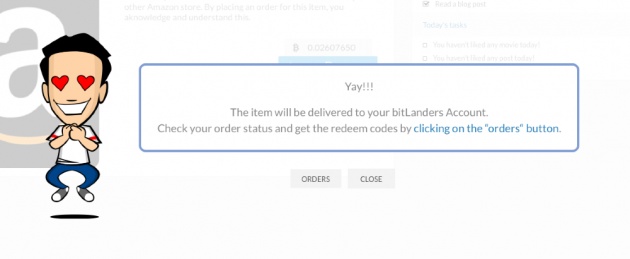 How does it work? Go to the online shop, buy a gift card, and wait for the pop-up window that will tell you that your redeem code is ready to use. You can also check all your orders from here.

Happy shopping on bitLanders!