GIVING TUESDAY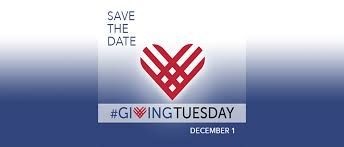 image source(google)
video(www.youtube.com)
giving tuesday is aglobelly recoginized day dedicated to giving back. it,s accour the tuesday after thanks giving build on the momentum of the black friday on monday, witn inital people,s genersity.
video(www.youtube.com)
HOW IT WORKS
giving tuesday 1st december 2015 .he will take place impact hub,394 broadway 5th floor , new york ny 10013
nonprofit are invited to register with givkwik to participate their compaign right away.nonprofit supporter and the general public are encougred .their favourat causes funnding .10 top nonprofit will b selected to pitch at the live event. voting will b cantaniue at midnight 1 december and winner will b announced the next day ,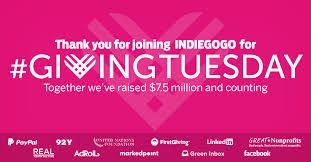 image source(google)
THIS YEAR
the theme (battle of brought,s)i intended the healthy compition of excitment newyork city and nonprofit all five brought leaders.it salon style formet will b intrect nonprofit community leaders.inanddence ,including a livestrem audionce will b able to watch and vote.entertainment attendent, anngement,will add to a dynamic annd cloudy atmospher.

image source(google)
LAST YEAR
our event drew over 275 registered attendees,and live stream audionce 200,000 supporter online.
32 chairtes participated and collectively raised over $1.2 millions.winner chairties as voted by the audionce $5000 grant.
video(www.youtube.com)
THIS MATTER
giving tuesday is only 5 year old growing expotionally it,s speending globelly,the oppertunity is huge to binvolved and make diffrence .
the givwik team is tallented and honest,this advantage is givwik tecnology , we built a platform of other companies ,community with software and service that make philanthraphy engganing and easily manageable.
online giving rose 63% in 2014 compared to 2013
online giving rose 90% in 2013 compared to 2012
NON PROFIT
nonprofit registration, open 2015,the sooner u registred ,the sooner u can start promotting your cause and getting vote .sign up today
join us as acorporate sponser and celebirty fun.
volenteer and other parteners can help make givnyc 2015 a succes providing needed resources
NON PROFIT REGISTRATION AND PROCESS OF SELECTION
nonprofit is increase in your visibilty in the month .
lead up to include giving tuesday in participating in outgoing compaign.
givwik connect u and ur community and ur companies to expend ur potianal donor base.our corporate sponser fund matching grant.engage their employe and and offer skilled base invollentering and participatting orginazation
i can share in the grant pool and engage new donor,s.
video(www.youtube.com)
registration open sepetember 2015 and close date 31 october.
CAMPAIGN SCHEDULE
nonprofit invited to register in givncy 2015
Open Registration
9/2015
Close Registration
31/ october
selection process -11/22-11/6
commite review and provved 100 nonprofit for voting in conjucton for non profit registration.
suppporters and the general public votes
NONPROFIT ACCEPTANCE CRITERIA
nyc-based (locatio,programming serving)
501(c) (3) incorporation
minimum 2 year experience
operating budget $10 million
good standing
BENEFITS FOR ALL PARTACAPITING NONPROFIT
oppertunity to use givwik for year end corporate compaign
asecces to potional new funders.
potional to recieve matching grant
free to join and free publicity.
over 275 people from advisor background and profeccional participated last year.
we love corpote sponcer ,
your phalinthropy can also help ensure that givwik 2015.
video(www.youtube.com)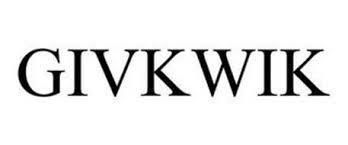 image source(google)
.