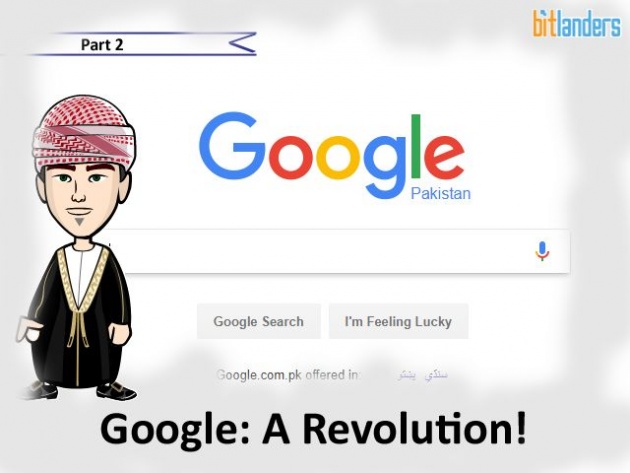 Image credits: edited by me
As in the first part of the blog, I've tried to cover-up the history of Google and highlighted the reasons for which the Google came into existence. But the tale is not finished yet, there is a lot to discuss, the hugely spread services of Google, the success and failure stories connected with its products, in fact, Google after its launch didn't remain limited only to a search engine. As I wrote in previous part of this blog, the founders knew that they were on big so they kept doing the efforts to let Google on the path to success.
The less-known part about the Google which most people don't know is that Page and Brin decided to sell Google to Excite. They had a talk with Excite C.E.O George Bell where they offered to sell it to him for $1 Million. The Chief Executive rejected the offer. Vinod Khosla, one of Excite's venture capitalists negotiated with the duo down $750,000 but the irony was bill still rejected that offer.
The Rise of Google
Slowly and steadily this search engine started getting better day by day. A major breakthrough was noticed when this search engine received positive reviews and achieved a quite lot audience among the growing internet users. And back in 2000's, this user-friendly search engine started selling advertisements (bidding starting of $0.05 per click) on the basis of search keywords. The ads were text-based to maintain the compatibility of a web page and it can take less time as possible to load. Google termed its first code of conduct as "Don't be evil" which means they are planning for long-term and an oath to make its services better served for the customer, all shareholders. And the company does all the good things which will bring betterment in the World no matter if the company compromised for short-term gains.
Image credits: google/ShafSyed
Some facts and figures about Google.
In these years, the Google Company expands rapidly by producing a chain of products in International Markets. Like Google, its products also proved to a game changer in the International Markets and found make life much easier for the people. However, when some products achieved huge appreciations and extraordinary attention, there also few products which didn't uplift the expectations of the company. So let's take a brief view of the products marketed by the Google Inc. and also differentiate which products got succeed like Google and played their part in the revolution under the name of Google Inc. versus the products which failed to exist in the tech world.
Video credits: youtube.com
Watch out the video to find out how much big is google?
Discontinued products.
First, we'll discuss those products which after their launched proved unbeneficial and later discontinued by the company. It's all start after 2005, although the Google Inc. had started launching its products before but as "Not everyday is a Sunday", the company also faced lack of support from the audience on several products which would be resulted then in the discontinuity.
The very first product which retired from the company was "Google Answers" which was an online knowledge hub offered by the Google Inc. It was launched in 2002 and discontinued by Google in the year 2006 and the reason behind this was the company was considering too many factors and want to produce something more effective for users so they want to focus and utilize their efforts on it rather than Google Answers.
In 2008, Google Inc. launched "knol", their own equivalent and a competitor against Wikipedia which also got failed just four years later. So on and so fall, there are various products which were discontinued by Google Inc.
Video credits: YouTube
Video about Google failures.
From a search engine to a product dominant company in the market:
When it comes to the products of Google Inc. which have shaped the World in the new path, nobody actually cares about how much products have been failed. How a simple search engine has evolved into a company whose number of products have revolutionized the World, we'll come to know in this write.
I am sure, I'll become short of words if I'll decide to write about the Google services and its products. So to provide you a brief view, I'll be highlighting some major and influential products and services of the Google Inc. So, Shall we start?
Google Search Engine
What it all started from almost 20 years ago, still exist in its original form but with more exclusive developments and achievements. It has now become the most-used search engine on the World Wide Web. Moreover, it is handling three billion searched each day.
Image credits: Google
According to Alexa, a company which monitors the web traffic termed Google as the most viewed website in the World and till 2016 Google search engine tops the list of the most viewed website of the year. This is how Google has gone to another level.
You may think using Google's great, but I still think it's terrible.
- Larry Page
Image credits: Google/statista
Android Operating System
Image credits: google
The history of Android OS versions.
Who doesn't know about the Android Operating System, a revolution in itself? It was initially developed by Android Inc. and later acquired by Google Inc. for at least $50 million and with its key employees who also joined Google. This OS is basically designed for touch devices such as smartphones and tablets. They started with their first commercial Android device in 2008 and later has gone through several updates with the recent version being 8.0 "Oreo". The Applications on this OS can be downloaded from Google Play Store which features over 2.7 million apps as of 2016 and known as the largest app store in the World.
Gmail
E-mail, undoubtedly alit in the dark in the communication World when a letter takes around a week or longer to reach the destination was suddenly replaced by the invention of E-mail.
But do you remember the famous names of Yahoo and Hotmail offering free e-mail services at that time? They do exist today, but the crown lies on Google Mail (Gmail) offering 15 Gigabytes of free storage and hosts approximately 1 billion users as of 2016.
Image credits: Google
Gmail user interface.
YouTube
Ask your parents/Grandparents or any other old age persons about the era of T.V's and V.C.R's, there was no concept of the online videos. Watching streaming or any other videos from a smartphone wouldn't be possible as it is today.
YouTube is the World largest video-hosting site created by the three former PayPal employees. Later on, like Android OS, it was bought by Google Inc. at $1.65 Billion. It allows the user to access the World through videos sitting in their bedroom or any other place. The interesting thing about YouTube is that this is the second most watched website In the World after Google.
YouTube is becoming much more than an entertainment destination.
- Chad Hurley
Not only it's a video hosting or playing site, but it is a source of high incomes for many in the World. YouTube actually introduced monetization recently in which the YouTube pay against the ads played in the person's video which means higher the income, larger the views will be.
Image credits: google
The entire youtube stats.
Google Chrome
When flash-players and shockwave-players used to be a problem for Internet browsing, Google had launched the Google Chrome browser with the built-in flash player and which later overtakes Mozilla Firefox and Internet Explorer as the most used web browser.
Image credits: google
Google Chrome homepage.
Smart services and products.
As I mentioned before, words aren't enough to describe the services of the Google Inc... Other than I write above there are so many services and products among most have made our life so easier and become the essential part of our life. So let's have an overview of some products and services which have made a revolution in our lives.
If you are a stranger at somewhere or you want to go at anyplace whose directions and path didn't know by you. This is no big deal as you need to put out your phone from your pocket and open Google Maps, where you find all directions of your destinations with the current traffic update. In addition, you can also watch the street view and bird eyeshot of any place you want.
Google is a fierce competitor. I wish I was worth a bazillion dollars; that would be really nice. They're a fierce competitor, and they're very good in search. They're very good with their global map thing. - Carol Bartz
Image credits: Google
The Google Maps directions and attributes.
Now let's come to the communication which plays an important role in human's life. Now you can easily translate any other language into your traditional or national language by just clicking on Google Translate. It has to capacity to translate over more than 100 languages.
And in case, you are going short of space to keep your photos and documents safe and secure, then Google is ready to give you Drive (Google Drive) where you can keep your data up to 15 Gigabytes. Reported recently, it's now used by 800 million users.
Image credits: Google
An overview of how can you keep your data in Google drive upto 15 Gigabyte.
The above written are few among all the products of Google, in fact, it's enough to give you an idea how much these products have evolved and used by the billions in the World. The journey of Google from a search engine to one of the most profitable company is simply revolutionary. Either its search engine or any other service of Google, all simply top the list. This is how Google has become a part of the revolution and making the World better and easier for the people to live.