Source: Google Edited By Moon Khan
Google is the well-known and largest using search engine around the world wide on internet. Basically Google is an American based multinational company. Estimation results shows that almost two hundred million people using it every day. Head quarter of Google is situated in Mountain View (city in California) United States of America. As Google has become one of the most famous brand and it has also proved numerous surveys conducted by the research companies. But have you guys ever think about it where the Google term come from or what it means as well.
"Google is a play on the word googol, which was coined by Milton Sirotta, nephew of American mathematician Edward Kasner, to refer to the number represented by the numeral 1 followed by 100 zeros. A googol is a very large number. There isn't a googol of anything in the universe. Not stars, not dust particles, not atoms. Google's use of the term reflects the company's mission to organize the immense, seemingly infinite amount of information available on the web." [1]
Eye on short History of Google:
Google was started by two graduate students of Stanford University named Larry Page and Sergey Brin in 1995. They argued about every topic the discussed. Finally one day they both agreed on their some divergent viewpoints, they had succeeded to solve one the biggest computing challenge.
With both of their collaboration Larry Page and Sergey Brin begun a search engine named "BackRub" in 1996. After one year, their unique approach to link analysis was earning "BackRub" a growing reputation among those who had seen it. In 1998, they properly made it into a company with the name of Google Inc. In 2001,rating system of Google got a U.S.A Patent. Now Google is handled more than seventy percent online request around the world, placing it at the heart of most Internet users' experience. As Google began as an online search firm, but it now offers approximately more than fifty products and internet services through online document creation & e mail to software for tablet and mobile phones as well. Name of Google (due to broad product portfolio & size) is included in the list of the Top four influential companies (other companies are IBM, Microsoft and Apple). Google earned more than ninety five percent revenue through advertising (based on users' search requests) in 2011.
Source: You Tube
Is Google is taking over the world?
Yes I believe that Google is taking over the world. I try to support my comments by reviewing the Google latest development and its stepping in different fields which will proof that google is not a search engine only it is also covering the other aspects of technology.
My point of view is "Google is really taking over the world", for you guys I try my best to explain it with my own point of view.
Google & Smartphones:
1) According to the latest estimation, total of 900 million smart phone devices are activated on android. Through this gradually Google is taking over the digital business experience. Google also have a record that people check their android phones 125 times a day.
2) Another prove is that currently, Google's operating system "Android" has fifty percent of share in the market, which has left behind famous operating systems like "IOS" and "Microsoft". This is also showing that world has more mobile running on android as compare to any other operating system
3) Google is also planning to reach another billion of users by implementing their technology in android watch, which will tie around your wrist and having functionality of monitoring your heart beat. Not only this but it helps you during exercise e.g. with "Google Fit" app you can measure, track and store your fitness information.
Here are some things you can do:

· Set goals around personal fitness

· Automatically measure how close you are to reaching those goals

· See what kinds of activities you perform daily and how long you do them

· Compare your activity over time to see how you've improved

· Keep and view data from other fitness apps you've connected to Google Fit [2]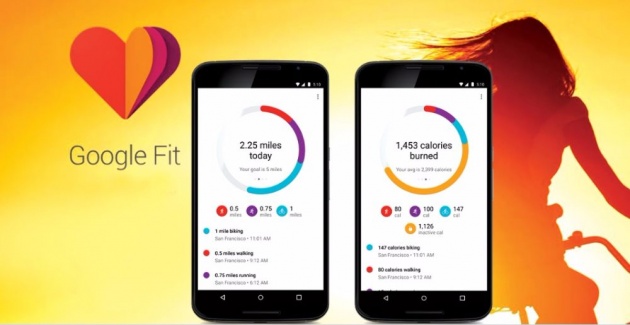 Source: Google
4) Through "Google Play" you can also download required Apps in your smart phones like cooking, health, fashion, beauty, educational etc. Most of them are free.
YouTube:
YouTube is the one of the most famous and most used video hosting website of Google. It is estimated that six billion videos are seen every month on it, which is expected one hour for each person on earth.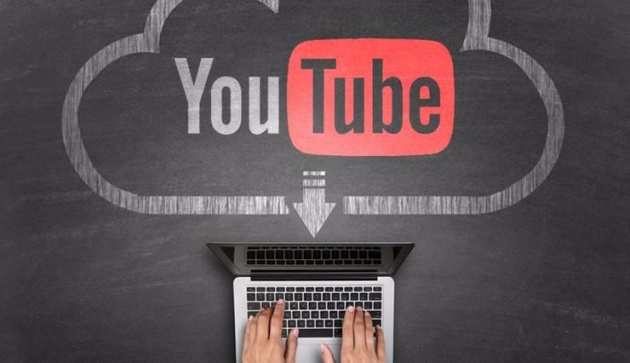 Source: Google
Chromecast:
In early, Google was not as much successful in the field of TV but now it looks like Chromecast is taking hold in the market by only price of 35$ with additional promotional offer of Netflix for free for three months. Although the actual cost is 11$. Now you can do to your TV what you want to do. So Google is now somehow managed to access your television as well.
Source: You Tube
Google Analytics:
1) Google analytics is a service offered by the Google that generates detailed statistics about the website traffic source. Basically this service is free of charge and hence premium version is available for free of cost.
2) sixty percent of top 100,000 websites are using chrome cast hence this proves that Google know which website has the most traffic and what is the behavior of people regarding some particular website how often the visit it and where they have visited that website.

Source: Google
Robotics Boston Dynamics:
Google has purchased Robots manufacturing company in 2013 this company builds different kinds of robots from cats to human shape robot. This company also builds robots for Business and the US military. Hence it is expected that in the near future robots will be replaced in place of human and for further step they are upgraded for artificial intelligence which means that robots will be intelligent enough to predict the future and make their decisions accordingly. It is like Google has already predicted the future of technology evolution and hence already decided to invest in this field.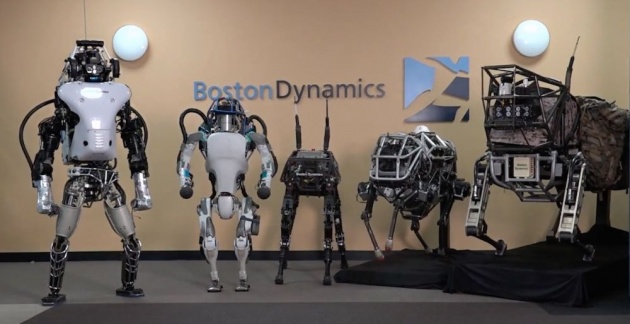 Source: Google
Renewable Energy:
According to the reference Google has also invested in the renewable energy sources like Solar energy and wind energy with fifteen solar and wind farms currently Google is using that energy to power their data centers and in future Google is also planning to sell them to the consumers that means now Google is also entered in the field of Electricity which means in coming future we are expected to buy electricity from Google.

Source: Google Edited By Moon Khan
Internet Google fiber:
In current Era everyone is concerned with speed. If internet gets slow everyone become impatient to solve this problem. Google has introduced new high speed internet service which is known as GOOGLE FIBERS. This new ISP capable of providing speed of 1GB/S which is 1000X faster than your current broadband internet service provider. Currently this service is available in few countries but Google is planning to expand this service in future.

Source: Google Edited By Moon Khan
Google Maps:
With the help of Google Maps now Google can track your location with build in features in most of smartphones. Google now also able to analyze your driving conditions e.g. speed of car you are driving.
Google Glass:
Google Glass is a pair of eye glasses display information like hands-free in smartphone.The main idea though, is that information should be presented directly in your smartphones. So Google have control over what you are looking at.
Source: Google
Google Self Driving Car:
Google has already stepped in the field of automobiles by introducing self driving cars. Although many companies are trying to accomplish this mile stone but it look like Google has already accomplished this mile stone and planning for move further in addition to that Google has already patient self driving taxi.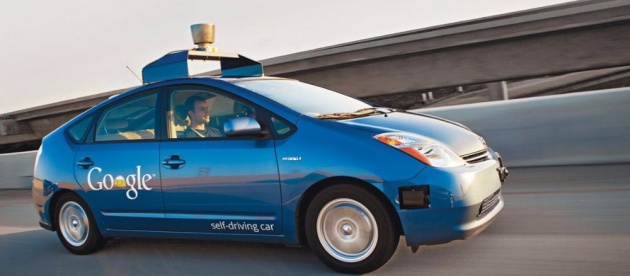 Source: Google
Google Ventures:
Google Ventures has invested in more than two hundred forty firms. From so many firms one of them is "Nest" a company which designed home thermostats and other sensors. Google is moving towards expansion and expanding themselves more and more.

Source: Google
Most Used Search Engine:
According to the source currently two million Google searches are going on per second.
Stepping in Field of Social Media:
After arrival of face book social media has become famous due to this many other social media platforms are also launched which have their own feature and usage style keeping this in view Google has also decided to step in the field of social media by introducing Google plus. Although Google plus is not famous as other platforms but still many users have made account on Google plus.


References:
[1] http://news.softpedia.com/news/Do-You-Know-What-039-Google-039-Means-64712.shtml
[2] https://support.google.com/fit/?hl=en
This is the End of my Blog. Hope you people enjoyed alot... I spend my hard working here in writing this and want your comments below in comment section.
Thanks for sparing time in reading My 27th attempt for my virtual home "BitLanders".... Stay Connected for more articles..... ツ