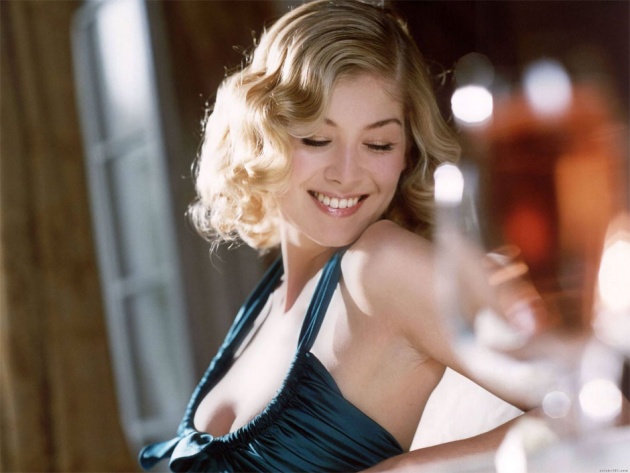 Previously, we told you about Ben Affleck being the male lead in the new psycho-crime drama "Gone Girl" based on Gillian Flynn's bestselling 2012 novel. Flynn will also adapt her own book.
Affleck is set to play Nick Dunne, a husband in the middle of a sour marriage in the big-screen adaptation to be directed by David Fincher.
So who will play the suffering wife? Names like Charlize Theron, Natalie Portman, and Emily Blunt were mentioned, but now, THR is saying Rosamund Pike is being mentioned as a potential lead. The actress has a pretty varied resume from 2005's "Pride and Prejudice" to last year's "Jack Reacher."
But before you say go, Variety is contradicting THR's report by claiming that Pike has not tested for the role just yet. They did say, however, that Julianne Hough, Olivia Wilde, and Abbie Cornish have already screen tested.
The twisty "Gone Girl" story has crime and violence at its heart and it explores the psychology and dichotomy of long-term relationships. Fincher will be perfect for this crimey, dark story of passion and intrigue but as the HuffPost pointed out, the director is now the preeminent airplane book auteur du jour what with "Fight Club," "Se7en," and "The Girl with the Dragon Tattoo."
Speaking of, is Rooney Mara not available to screen test? She was so good in the "Dragon Tattoo" and excelled in portraying questionable characters with Steven Soderbergh's "Side Effects."