Video Credits: Life at Google via YouTube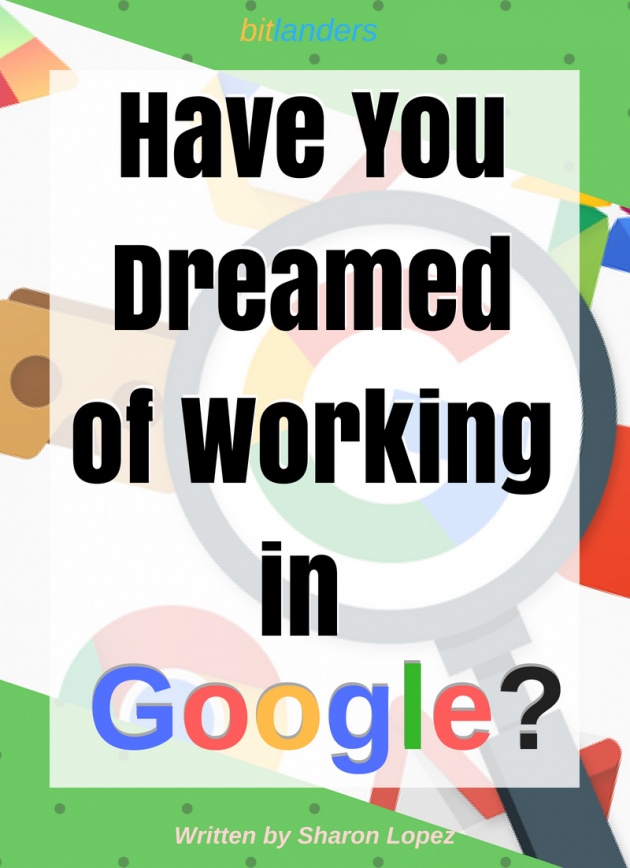 Image Credits: Sharon Lopez via Bitlanders
I landed on the Google Career page while doing some extensive research on a certain topic that I need to write. Out of curiosity, I decided to look further and found something that really caught my interest.
I am aware that working with Google is a dream for many. With the great perks and benefits the company offers, plus the awesome working place as shown in the video below, who wouldn't be enticed to send an application with the site and dreamed of being hired?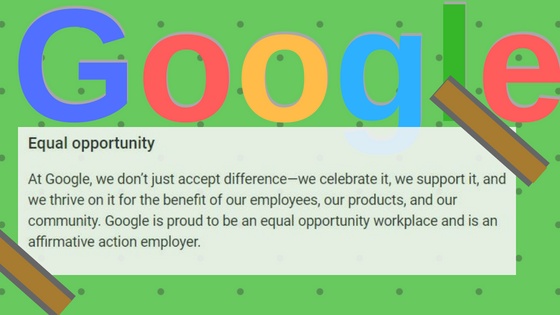 The word difference is what really caught my attention.
Have you ever thought that you are different from the normal? Well, there are times that this thought would come to my mind. First reason, I am working online. Since I started this career, I have never met or knew personally any friend or colleague who has the same interest as I have. There were some friends whom I influenced to do the same but they ended up quitting too soon. Most of my friends with similar interest are those I've met online and we never had a chance to meet personally.
I once met some online freelancers, SEO strategists, and writers but that was for the one-time meeting. I was transferred to another place and we don't have a chance to meet again. I am lucky that my son is following my steps and is now working online too. At least, this is someone who can relate to my out-of-this-world ideas.
Of course, there are times when I am in doubt of my own sanity. Why I have seemingly peculiar interests? Is it normal to go against the rest in terms of things that I am attracted to and activities that I want to do?
It's okay to be different.
Image Credits: Yogendra Nagre via Pinterest
This is what I would always tell myself. As long as I am not doing anything against the law, or as long as I am not hurting anybody, I am doing the right thing.
Going back on the career opportunity in front of me. Let us take a deeper understanding of this matter.
Let's Talk About Google as a Company
Google LLC is an American multinational Company company that specializes in Internet-related services and products, which include online advertising technologies, search engine, cloud computing, software, and hardware. Google was founded in 1998 by Larry Page and Sergey Brin while they were Ph.D. students at Stanford University, California.
Source: Wikipedia
Most people know Google as a search engine. I think there is no one that is not aware of what Google is. Most often, if we encounter new terms, we would oftentimes refer to Google. Do we want to know the price of an item? Do we want to know how to do something? We want to learn the meaning of a new encountered word or phrase? Just Google it! It seems that there are no more things that can't be answered by Google. Is there?

Image Credits: Wikipedia
But the Google Search Engine is just one of the many products of Google. There are lots of Google products which we might not be aware of. What are these? YouTube, Google Drive, Google Docs, Sheets, Slides, Forms, Map, Earth, Street View, well, there are just too many products and the company continuously discovering new products which are to be released in the coming days.
Because of this, the opportunity to work with the company is always open. They are continuously looking for new individuals that would fit the requirements.
Why Work With Google?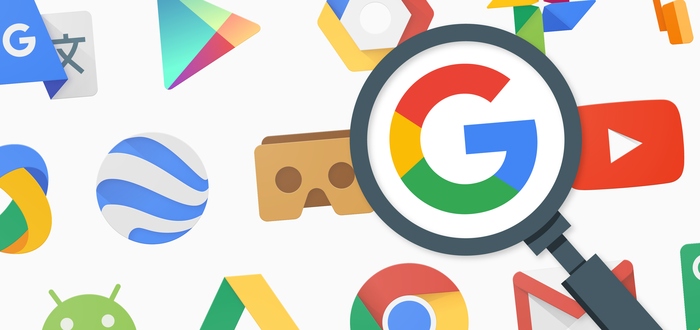 Image Credits: Google.com
The company is offering the best compensation package and the perks are just awesome!
"I mean, it's Google! Who wouldn't want to work for Google?"
Google Philippines Industry Manager, Jolly Estaris' statement when interviewed by Entreprenuer.com.ph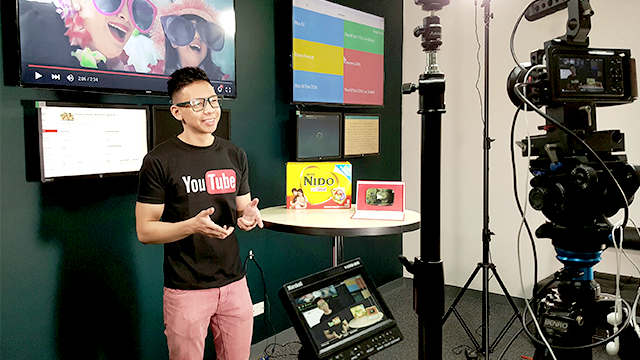 Image Credits: Entreprenuer.com.ph
How to Apply at Google
The first thing that we have to do is to find the job we are capable of doing. We can start by choosing the preferred role such as administrative, business strategy, finance, IT and data management, legal and government relations and many other roles. Secondly, we can choose the location we prefer to work.
We would then be able to see the different vacancies. Check the responsibilities as well as the minimum and preferred qualifications for the job you have chosen.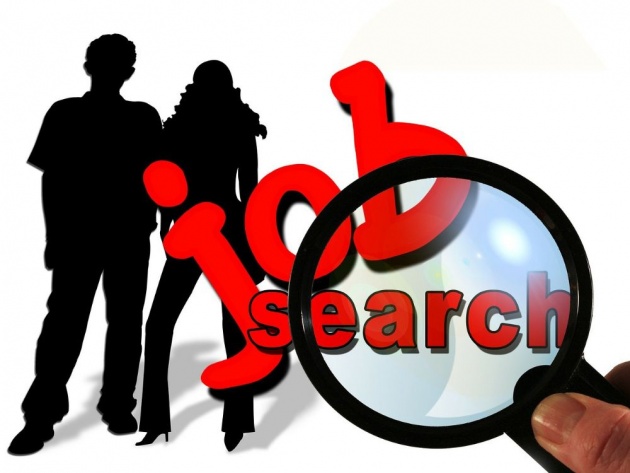 Image Credits: Geralt via Pixabay
When you've found the job you want to apply for, click the APPLY button near the top of the job description. Upload your resume and fill out the form. Review the details you provided and submit it.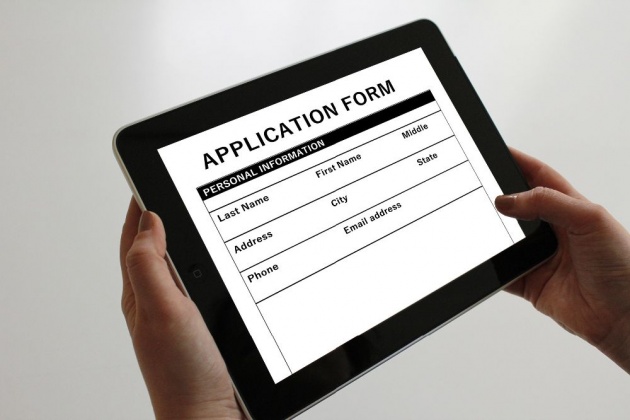 Image Credits: Geralt via Pixabay
Please do take note that resume must not be over 2MB. You can see Applications to review the jobs you already applied for. Make sure you are logged in to your Google account.
Google Philippines:
Google has launched its first office in the Philippines in 2013 but they opened their new office at the Bonifacio Global City in Taguig on January 26, 2017. The sun symbolizing the beauty of the Philippines was at the center of the Google logo which greets the guests at the lobby. Featuring furthermore in the logo are the elements of the Philippine Flag. On the wall is the painting of the jeepney which represents the typical transportation of the country.
Image Credits: Cosmopolitan
Unlimited food and drinks can be found in the dining area which is available for employees and guests. The place is neat and organized.
Image Credits: Appetizing Adventures
Take a look at this guys! This is Google Singapore. OMG! I want to work at Google! Such a mind-blowing office! Wow! The most amazing office in the world! Let's apply to Google!
Video Credits: Clicknetwork via YouTube
Final Words:
Google can be an amazing place where one can work and experience one-of-a-kind career that we might never encounter in other companies. If we have the chance, then let's give it a try. Who knows, we might have a chance to be hired and be among those lucky individuals who are currently working with Google. Afterall, it is a free world and we can try our luck.
Thank you for reading.
Meanwhile here is a Querlo Chat Survey for you...
More from this Author:
DISCLAIMER: The views and opinions expressed in this blog post are that of the author and does not in any way represent the agency or department she currently belongs.
ADDITIONAL NOTE: The sites mentioned in this post are for information purposes only and links are provided for easy access. The author does not receive any remuneration from the said companies or sites.
______________________________________________________________________________
Written for Bitlanders
by Sharon Lopez
Date: June 18, 2018
Visit my blog profile for more BLOG POSTS
Let's connect on Facebook
The author is the owner of:
Want to earn from sharing your opinions through blogging? Join us in Bitlanders and claim your 1 DOLLAR REWARD upon signing up. CLICK HERE TO JOIN.