Hollywood Movie Review - Alpha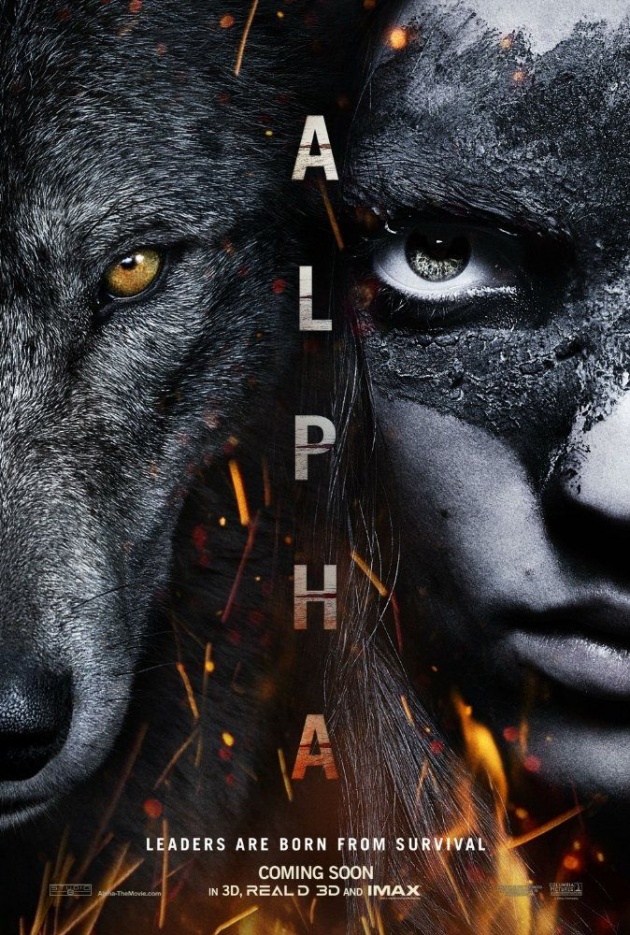 Image Credit: www.imdb.com
✔ Introduction


Hello Friends, I hope you are doing fine and are having a good time on bitlanders. Today I have come up again with my new blog with the title of "Hollywood Movie Review - Alpha". Friends, this blog is about a recently released Hollywood Fiction, Historical and Drama Genres film "Alpha". The movie of the story revolves around a boy in the Ice Age who went with his father for hunting but gets into trouble by getting injured and falling off the cliff into the flowing water and also losing consciousness. He is believed to be dead, but makes a struggle and shows will power to go back to his hometown with the help of a wolf with which he befriended along his journey back home. The movie was directed by Hughes brothers, who also co-produced the movie with Andrew Rona. The screen play for the movie was written by Daniele Sebastian and the movie was produced under the supervision of Columbia Pictures, an American Film Studio & Production Company.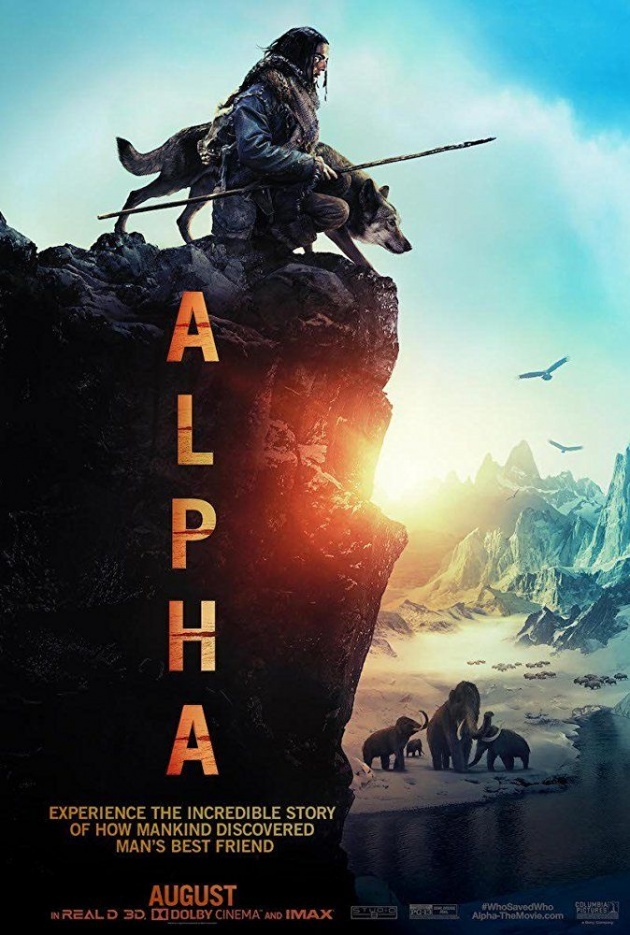 Image Credit: www.imdb.com
The movie "Alpha" was released on August 17, 2018 in the United States under the distribution banners of Sony Pictures Releasing. Some details of cast of this movie are as under:
✤ Kodi Smit-McPhee as Keda
✤ Jóhannes Haukur as Tau
✤ Leonor Varela as Shaman
✤ Natassia Malthe as Rho
✤ Jens Hultén as Xi
✤ Mercedes de la Zerda as Nu
✤ Spencer Bogaert as Kappa
✤ Priya Rajaratnam as Huntress
✤ Marcin Kowalczyk as Sigma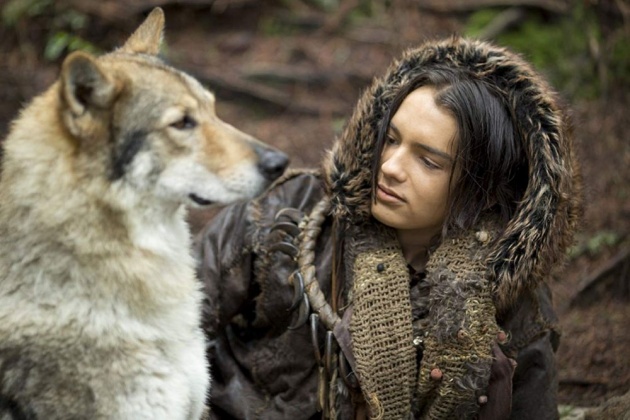 Image Credit: www.imdb.com
Alpha is an intense survival adventure about a prehistoric teen (Kodi Smit-McPhee) who forms the first human-canine bond with a wolf while trying to make it home. Expect significant, frequent peril to both the boy and the wolf, including cliff falls, animal attacks, lingering injuries, exposure, deprivation, and illness. Animals are killed out of necessity. Teens are beaten by adults as part of a rite of passage, but briefly and not viciously (the scene is actually out of focus). But there's no sex, language, or substance use, and the film has strong themes of courage, perseverance, and empathy.
Movie Review Extracts From: www.commonsensemedia.org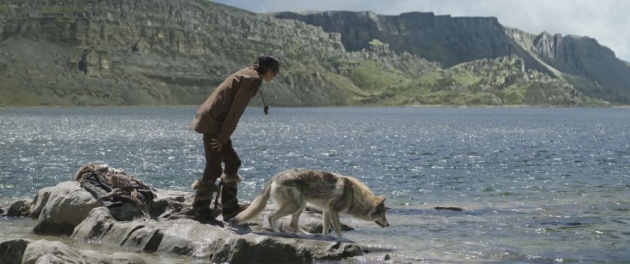 Image Credit: www.imdb.com
Video Credit: Sony Pictures Entertainment via Youtube.com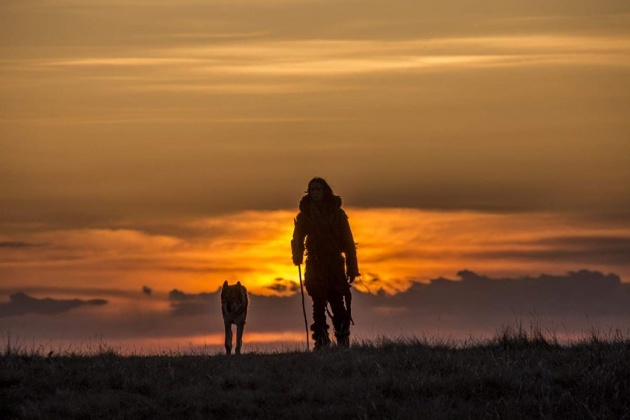 Image Credit: www.imdb.com
✔ Movie Plot And Review
The movie begins in the Ice Age in a tribal background. A young boy named Keda is getting ready to go with his father for hunting as the winter season is about to start and they want to have a plenty of food for the days when they would not be able to get out of their houses due to thick snow everywhere. Keda's mother has some apprehensions about Keda because she thinks he does not have the capability yet to fight the harshness of weather and the dangerous animals out there. However, Keda's father Tau who is a kind of tribal leader thinks that Keda must learn to fight the ordeals of weather and must learn to hunt in order to become an eligible heir of the throne in future. Keda's mother Rho bids his son goodbye and Keda leaves with his father and his friend along with other tribal persons. During their hunt, Tau asks Keda to kill a boar in order to test his ability and to prepare him for future tasks.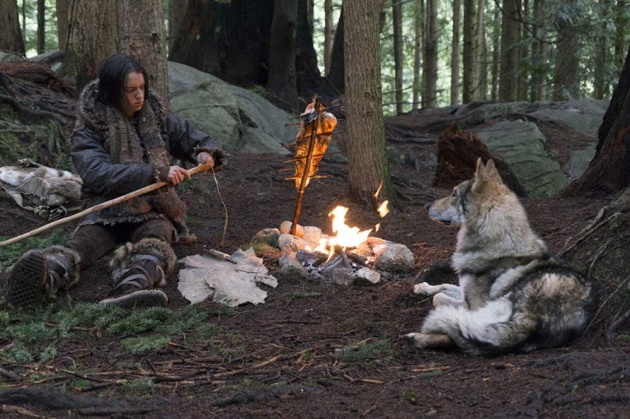 Image Credit: www.imdb.com
At night, a giant animal attacks Keda's friend and takes him away. Nobody could do anything about this because they did not get any time to react as they were not anticipating it. This event makes Keda a little fearful and frustrated. However, he decides to be brave and take part in hunting with his father and others. They find a herd of bull like animals and try to catch one or two for their needs. They become successful; however, Keda loses his balance in the process and falls off the cliff into deep ditch. He managed to grab the edge but could not hold on to it for a long time and after falling, he gets injured, falls unconscious and also breaks his leg. Tau attempts to find and save his son by climbing down, but his tribal companions pacify him by making him understand that Keda is no more as he fell off from height. On the other hand, when Keda regained consciousness, he tried to climb up in order to reach his father and his tribal people. However, he only manages to lose his grip and falls into water under him as rain water failed his attempt.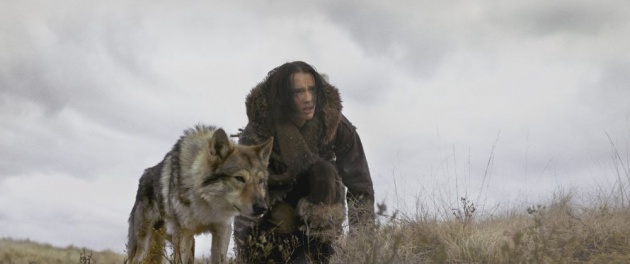 Image Credit: www.imdb.com
When Keda reaches a safer place, he is unluckily attacked by pack of wolves. Keda shows some courage and climbs up a tree in order to save himself. In the pack of wolf, there was one injured and weak wolf which is abandoned by the group. Keda thinks something and tries to pacify the wolf with some food etc. His trick works as the wolf responds in a friendly manner. Soon, he and the wolf make a partnership and protect each other from the dangers around. In company of the wolf, Keda starts looking for his house and also hunt small animals to eat on his way with the wolf who he names "Alpha". Their companionship grows, and they learn to respond with love to each other. With the help of Alpha, finally Keda reaches his village after fighting off all the difficulties and dangerous animals on their way. Alpha gets injured due to the struggles and Keda also becomes sick but they become very happy as they reach the village. They are welcomed by the villagers and Keda's father who was extremely happy to see his son back. Alpha also becomes a part of the village and they live happily ever after.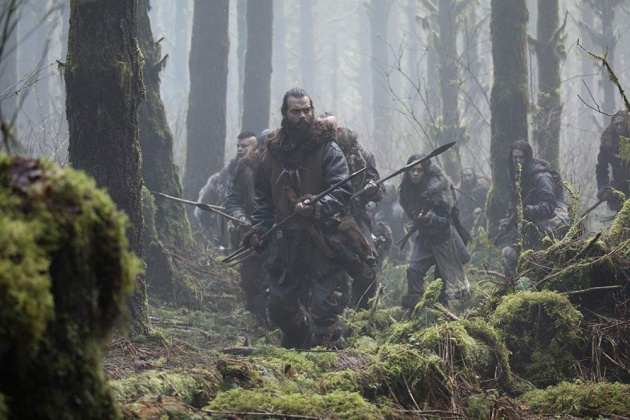 Image Credit: www.imdb.com
Video Credit: Universal Pictures Nederland via Youtube.com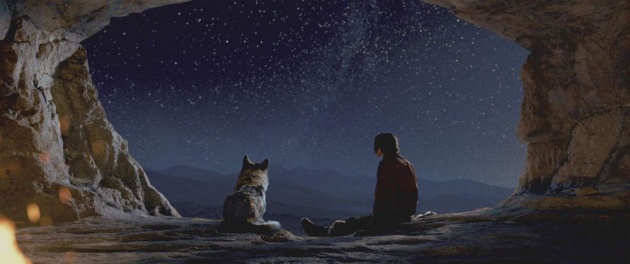 Image Credit: www.imdb.com
✿ Here is Querlo Chat for you. Isn't it fun to chat with a Chatbot ?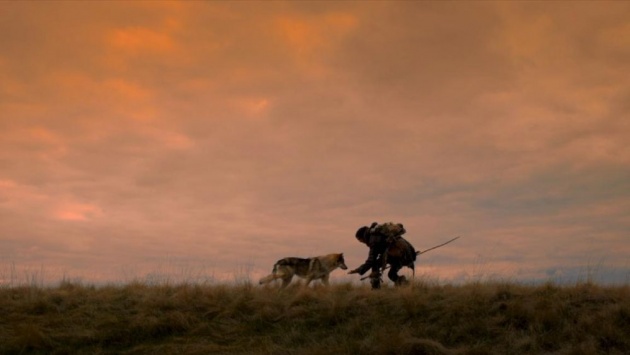 Image Credit: www.imdb.com
✿✸✔✤✪ - - - - - - - - - - - - - - - ✿✸✔✤✪ - - - - - - - - - - - - - - - ✿✸✔✤✪ - - - - - - - - - - - - - - ✿✸✔✤✪

Thanks for Reading. This Blog was written by Rafaquat Noman (a Resident of Saudi Arabia and a Traveler) for bitlanders.
✿✸✔✤✪ - - - - - - - - - - - - - - - ✿✸✔✤✪ - - - - - - - - - - - - - - - ✿✸✔✤✪ - - - - - - - - - - - - - - ✿✸✔✤✪