Hollywood Movie Review - Red Sparrow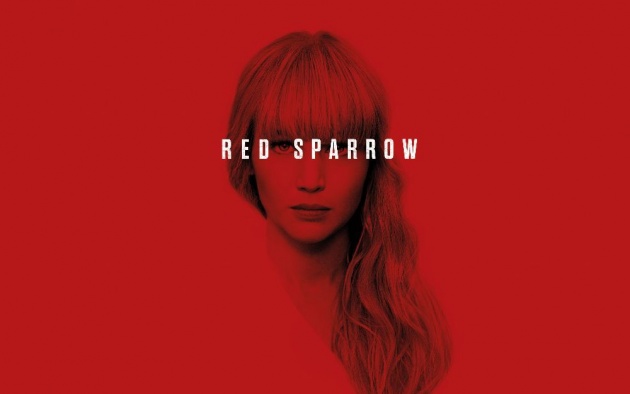 Image Credit: www.hdwallpapers.in
✔ Introduction



Hello Friends, I hope you are doing fine and are having a good time on bitlanders. Today I have come up again with my another new blog with the title of "Hollywood Movie Review - Red Sparrow". This blog is about a recently released Hollywood movie "Red Sparrow". Friends, this thriller genre spy movie is about a Russian Lady Spy who is hired to perform secret services for Russia. However, she is tortured brutally and humiliated in the course of performing her duties. She is even blackmailed by her close relatives to perform such duties and she is compelled to do so. She comes out of this situation after making a lot of efforts. The movie was directed by Francis Lawrence and was produced by Peter Chernin under the arrangements of TSG Entertainment, an American Film Production and Financing Company.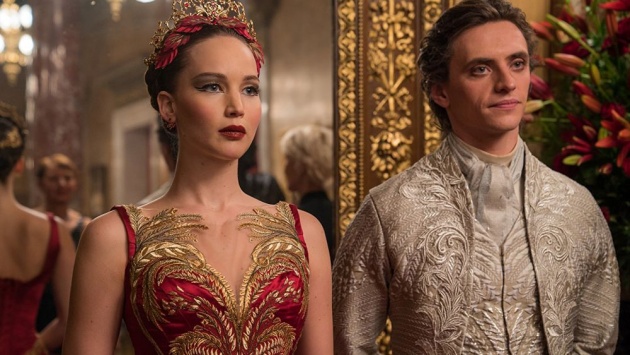 Image Credit: www.cgmagonline.com
The movie "Red Sparrow" was released on March 2, 2018 under the distribution banner of 20th Century Fox. Some details of cast of this movie is as under:
✤ Jennifer Lawrence as Dominika Egorova
✤ Joel Edgerton as Nate Nash
✤ Charlotte Rampling as Matron
✤ Joely Richardson as Nina Egorov
✤ Matthias Schoenaerts as Ivan
✤ Ciarán Hinds as Colonel Zakharov
✤ Bill Camp as Marty Gable
✤ Thekla Reuten as Marta
✤ Jeremy Irons as General Vladimir
✤ Douglas Hodge as Maxim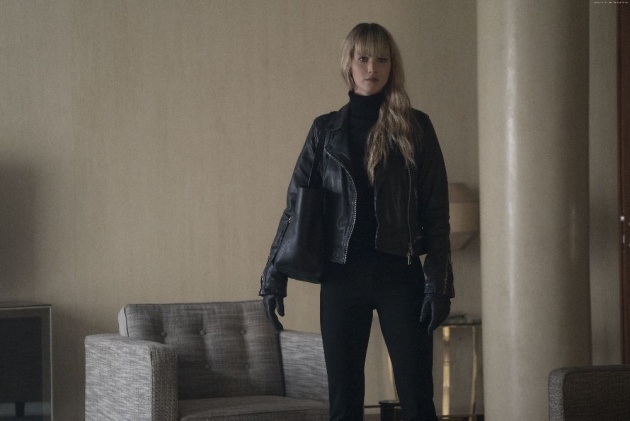 Image Credit: wallpapershome.com
Surely there's more to spycraft than knowing the perfect spot to caress on a target's thigh, or how delicately to whisper into his ear. But this is about the extent of the training she receives. (Oh! She also learns how to pick locks.) Dominika is right when she complains that she's been sent to "whore school" alongside other attractive and tough-minded young people who are being molded to serve Russia's secret intelligence. What she endures is more than just degrading—it's destructive. And as a solitary tool set, it wouldn't seem to prepare her for the many dangers headed her way.
Movie Review Extracts From: www.rogerebert.com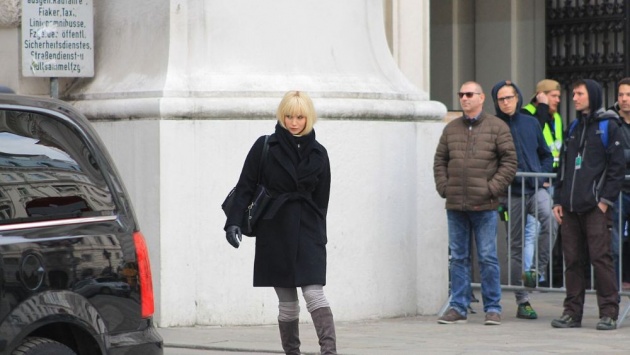 Image Credit: wallpapershome.com
Video Credit: 20th Century Fox via Youtube.com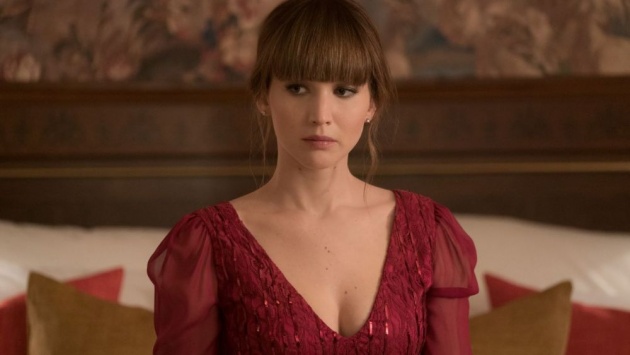 Image Credit: wallpapershome.com
✔ Movie Plot And Review
The movie begins in Moscow Russia, where Dominika Egorova wakes up in her bed and sits in yoga style listening to music. In the next room, there is her ill mother who wakes up and Dominika goes there to greet morning to her. She makes her mother's hair tidy and then prepares her breakfast while the caregiver arrives, Dominika leaves for her performance at Ballerina function where she performs as a dancer. At the Ballerina, she meets with her uncle Ivan who is an employee of Russian Intelligence Agency. Ivan introduces Dominika to Dimitry Ustinov, who does not enjoy a very good reputation in Government Departments as he is a gangsters leader. During the ballerina dance performance, Dominika's male partner accidentally lands on Dominika's leg and breaks the leg bone very badly. Dominika is rushed to hospital in a serious condition where she is operated upon by the Doctors. After the surgery, she comes to know that her dancing career is over because her leg can't support her dancing moves. This news shatters the dreams of Dominika who wanted to earn handsome amount of money in order to support her ailing mother.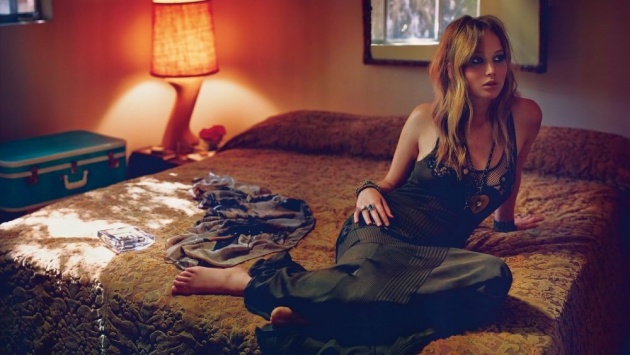 Image Credit: image.tmdb.org
Meanwhile in Russia, Nate Nash gets an automated call early in the morning in his apartment. Nate Nash is an American Spy who is based in Russia to perform certain tasks. Nate gets coded message and he deciphers it which reads Gorky. He meets with his required person at Gorky Park, however, the Police chases him and arrests him. Nate Nash in the process, manages to deceive the Police by taking them far away from the Gorky Park in order to save the person Marble with whom he met at Gorky Park. Marble is actually General Vladimir Korchnoi who works in Russian Secret Agency but provides useful information to CIA as well. On the other hand, when Dominika gets better, her uncle Ivan again comes to meet with her and offers her to work for Russian Agency in order to provide better healthcare for her mother. Dominika agrees and she is sent to Dimitry Ustinov to please him. When she visits him, Dimitry Ustinov assaults and rapes her during which Dimitry Ustinov gets killed by Matorin who was sent by Ivan. Now Ivan blackmails Dominika to be full-time employee of Russian Agency as she would be executed if she denied to work for them being the sole witness of Dimitry Ustinov's murder.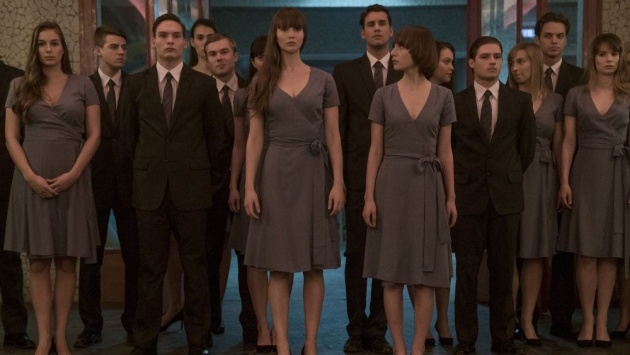 Image Credit: image.tmdb.org
Dominika is sent to "Sparrow School" for training as a Russian Agent under the supervision of Matron who heads the school. Dominika undergoes strict training which involves physical and sexual abuse which is supposed to be necessary for the training. After her training, she is sent to Budapest with another agent. She is given the name of "Red Sparrow" with which she will operate. Her task is to lure Nate Nash (who was sent there by American agency after his arrest in Russia) in order to get information from him for Russian Agencies. Dominika befriends with him and performs her duties correctly, however, one day she finds her partner Marta tortured and murdered in their apartment which later turns out to be a task performed by Matorin, the Russian Agent. This shatters the Dominika's trust on Russian Agencies and she teams up with Nate by revealing her true identity and asks him to take her and her mother to America. Nash tries to pacify Dominika and spends some time with her. Soon, Dominika meets General Vladimir Korchnoi who tells her to reveal his identity as Marble to Russia in order to save her own life. However, Dominika frames her uncle Ivan in such a way that he is held responsible for leaked information from Russia and is executed by them. As a gift, Dominika is promoted and given more respect by the Russian Secret Agency which eradicates her all problems.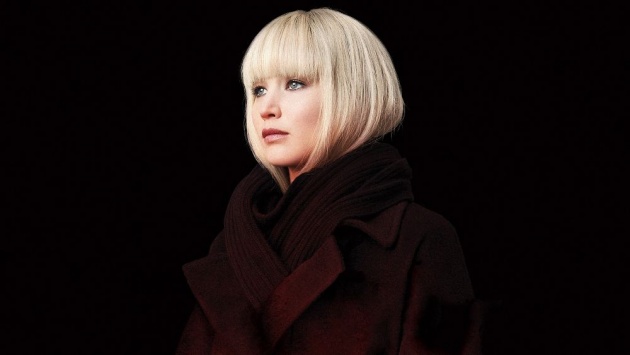 Image Credit: image.tmdb.org
Video Credit: 20th Century Fox via Youtube.com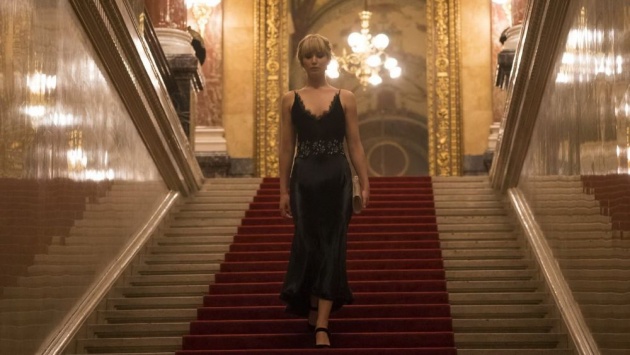 Image Credit: image.tmdb.org
✿ Here is Querlo Chat for you. Isn't it fun to chat with a Chatbot ?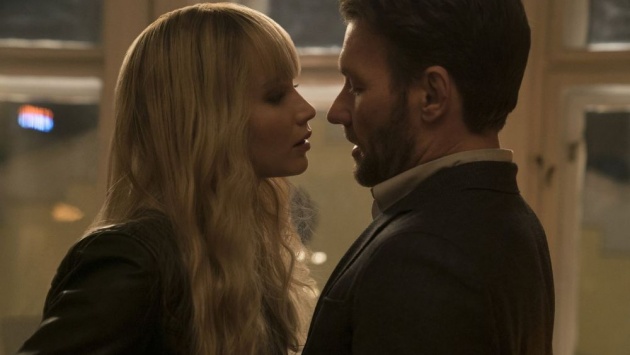 Image Credit: image.tmdb.org
✔ Conclusion
The movie "Red Sparrow" is a nice Spy Movie which has elements of thrill, love and action in it. The story revolves around Jennifer Lawrence who played her character beautifully. Jennifer Lawrence looked stunning in the movie and she has a very good combination of beauty and brain and that is the reason why the Director of this movie Francis Lawrence has done quite a few movies (The Hunger Games etc) with Jennifer Lawrence in a short span of time because he knows her real potential in acting and her skills. On the whole, the movie is very entertaining and depicts the lives of spy agents who fight for their countries to protect their nations' integrity and their pride in odd places that common people are not even aware of. The film made a very good box office business as it managed to earn more than US Dollars 150 Million globally.
✿✸✔✤✪ - - - - - - - - - - - - - - - ✿✸✔✤✪ - - - - - - - - - - - - - - - ✿✸✔✤✪ - - - - - - - - - - - - - - ✿✸✔✤✪

Thanks for Reading. This Blog was written by Rafaquat Noman (a Resident of Saudi Arabia and a Traveler) for bitlanders.
✿✸✔✤✪ - - - - - - - - - - - - - - - ✿✸✔✤✪ - - - - - - - - - - - - - - - ✿✸✔✤✪ - - - - - - - - - - - - - - ✿✸✔✤✪